I'm reviewing Whiplash River by Lou Berney today for TLC Book Tours. As always, I am provided with a copy of the book in return for my honest review.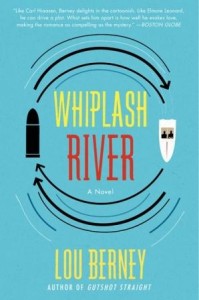 A brief plot summary from the publisher: Having left his life of crime behind, former getaway driver Charles "Shake" Bouchon has finally realized the dream of owning his own restaurant in Belize. Unfortunately, to do so he's had to go deep in debt to a murderous local drug lord names Baby Jesus. And when Shake thwarts an attempted hit on an elderly customer named Quinn, things go from bad to worse.
Next thing Shake knows, his restaurant's gone up in flames and he's on the run from Baby Jesus, two freelance assassins, and a beautiful but ferocious FBI agent. Out of options, Shake has to turn to the mysterious Quinn for help. Suddenly Shake's up to his neck in a dangerous score that he'll never pull off unless he can convince an even more dangerous ex-girlfriend to join him.
My review: Loved, loved, loved this book. This is such a fun read. Berney is a gifted writer. He has given us a richly drawn cast of characters. Many of them live on the edge and deal in not-so-legal activities. No matter. Berney's gift is in writing quirky, far-from-upright characters that, nevertheless, draw you in. This book is populated by a whole bunch of crazies (and I say that with great affection.) Shake, the protagonist, has a past life that led him to a stint in jail and he's trying very hard to live a 'normal' life in Belize.  Quinn, an older, mystery man has a shady past working on 'deals' in various countries. He talks about it continuously and hilariously. There's the misguided young couple who are bent on killing both Quinn and Shake. There's Evelyn, the beautiful FBI agent who goes a bit rogue.  And Shake's ex-girlfriend, Gina, who has turned her life around but decides to go in on a caper with Quinn and Shake, just to get back at Shake for their break-up. From Belize to Egypt, this comedy-thriller, takes us on a wild ride.
I like protagonists who aren't necessarily on the up-and-up, but who are trying to do the right thing. Much more interesting, I think. Shake is one of those characters. He's done some bad things, yes, but he's basically a good guy thrown into a situation where he has to do what he has to do. You can't help but fall for him. Berney has a great gift for creating off-beat characters and a richly detailed environment. The plot is fast-paced and incredibly entertaining.
I like a touch of absurd. What I love about this book is that in the midst of something violent, Berney often adds that touch of absurd that flips the moment and changes my perception. That takes great skill. This would make a great movie; it's perfect for film.
Berney has been compared to Carl Hiaasen and Elmore Leonard. He is every bit their equal. He's written another book, Gutshot Straight, that also features Shake and Gina. You can bet I will be buying it. I recommend this book highly. If you love crime thrillers with a touch of the absurd, you'll love this book.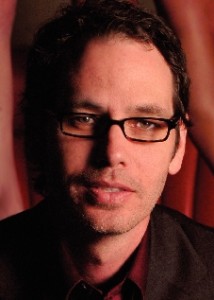 About the author: Lou Berney is an accomplished writer, teacher, and liar who has written feature screenplays and created TV pilots for Warner Brothers, Paramount, Focus Features, ABC, and Fox, among others. His short fiction has appeared in the New Yorker, Ploughshares, the Pushcart Prize anthology, and other publications. His first novel, Gutshot Straight, was named one of the ten best debut crime novels of the year by Booklist and nominated for a Barry Award.
Published by William Morrow, an imprint of HarperCollins Publishers, paperback, 305 pages.
One of you will be the lucky winner of a copy of this great book – leave a comment and you'll be entered!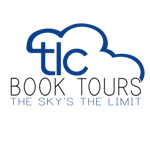 Thanks for stopping by.