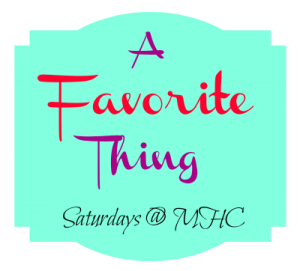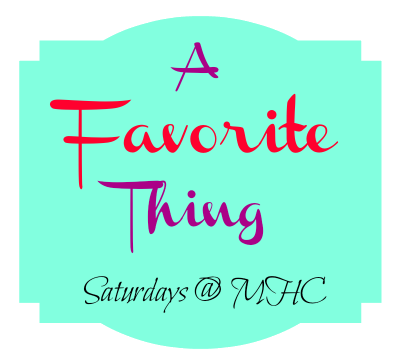 Welcome, everyone!
Time for our very first A Favorite Thing Saturday! I'm so glad you're here. The idea for A Favorite Thing grew out of a recent post where I shared photos of my great-grandmother's syrup jug. I often do that sort of thing around here and it got me thinking that a weekly get-together in which we could share a favorite thing might be a neat idea. You're not limited to an antique or something vintage, it could be a car or your lawnmower or your mixer or your local beach….
I'll start the party off with this: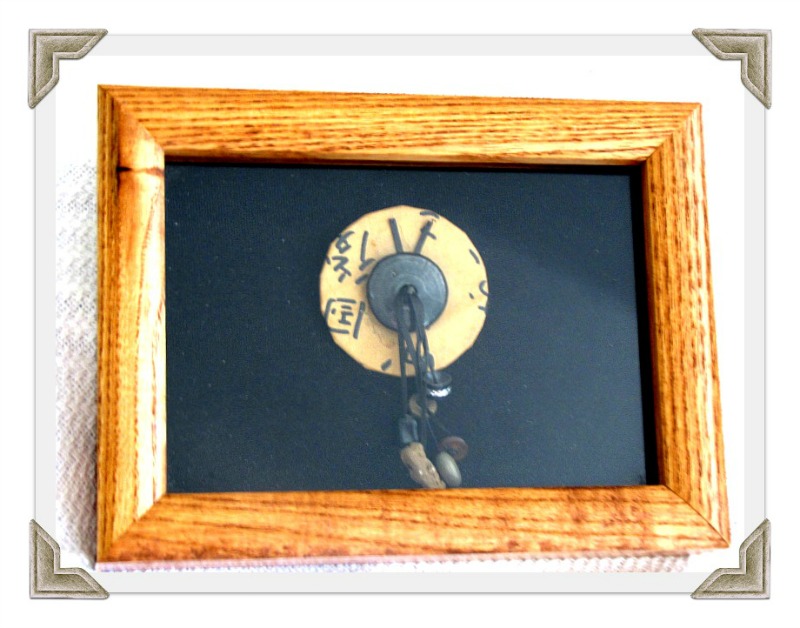 Not easy to photograph, the darn glass kept reflecting me and my camera. In this shadow box frame is a brooch my late brother gave me. He fought a long battle with lymphoma in the late eighties and early nineties. In 1988, he drove out to visit me in Philadelphia, where I was living at the time. Dave wasn't necessarily a demonstrative person, though I knew he loved me. One day, while he was staying with me, I came home from work to find a present waiting. He'd been out walking around and found this brooch in a shop. It was perfect for me, as I wore a lot of black and red in those days and I loved jewelry. I wore it often, thinking of my brother every time I put it on. He died in 1991. I was so afraid of damaging or, even worse, losing the brooch that I decided to frame it.
It's so striking that it works as a piece of art. It lives on the wall in our guest room. Thank you, Dave.
Now, what do you have to share?
The nuts and bolts:
You can link up any time from this evening through Sunday night. Make sure you put in the URL of your post. If you're unsure how to do that, just click on your post title after you've published it and copy the information in your browser address window. Come on over, paste the URL info into your link info and there you go! If you have any questions about it, drop me an email and I'll help you out. (When you copy your post URL into the link, make sure that http:// only appears once, otherwise the link won't work.) Also, please link back to this blog on your post. That way those that read your post and are interested in reading more can do so.
One of my concerns about link parties is that the very reason for them has somewhat gone by the wayside. They've become so big and there are so many of them that many bloggers don't take the time to visit other blogs. They are a way to meet new bloggers and share with each other and the only way to do that is to visit each other. So, please, take some time to visit everyone over the next few days. No rush. Stop by, introduce yourself, and leave a comment. It's the neighborly thing to do.
Have fun, everyone!