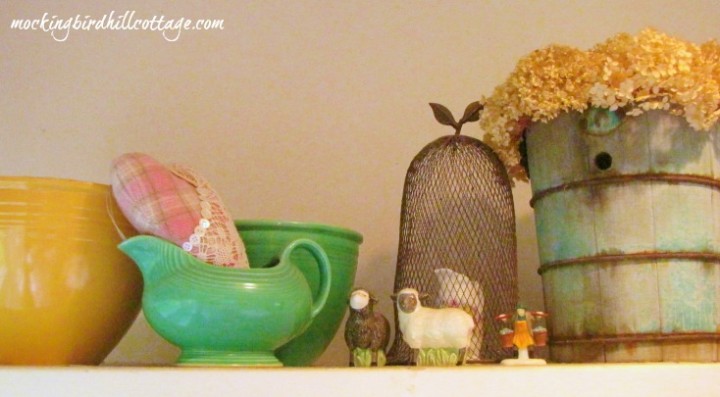 This is the top of the white hutch in my kitchen. (Gosh, it's hard to take good photos of the tops of cabinets and hutches! It seems to be so dark up there – at least in my house.) I used to have a rather large Fiesta collection and on the left are 3 of the pieces that I saved when I sold it. The heart is from Monica. The sheep are salt and pepper shakers that my sister gave me. I have a vintage pitcher under that wire cloche. The little guy is a fishmonger from the days when we collected the Dickens Village pieces from Department 56. Don added him to the display because he thinks the fishmonger looks like him. And on the right is an old ice cream bucket filled with dried hydrangeas.
Once I had taken that photo, I started looking at the tops of my other cabinets.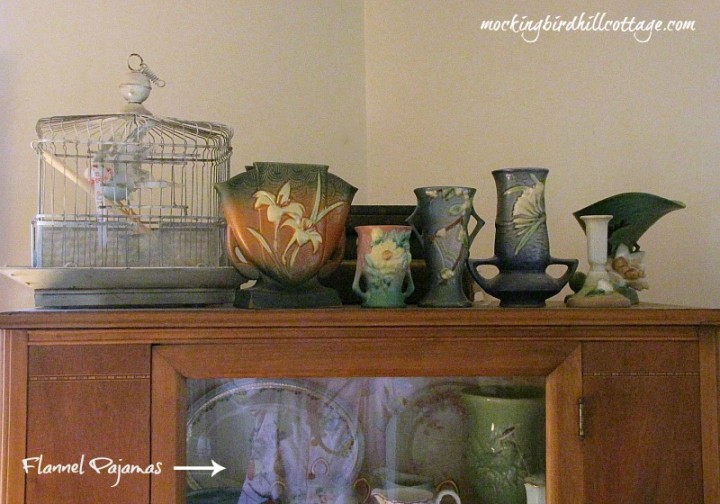 This is my hutch in the den. The birdcage on the left is vintage Hendryx. I bought it at Vignettes in San Diego. And you can see some of my pieces of Roseville pottery. I love Roseville. Hidden behind the pottery are some vintage books, including my dad's schoolbooks.
Then I traveled on to the top of my big old white cabinet in the living room: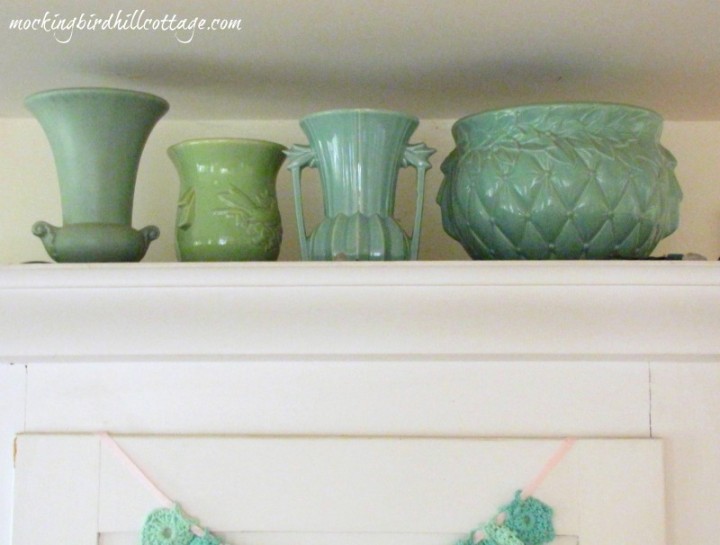 The ceiling in the living room is low. More pottery, mostly McCoy – the piece on the left doesn't have a maker's mark.
What about the kitchen cabinets?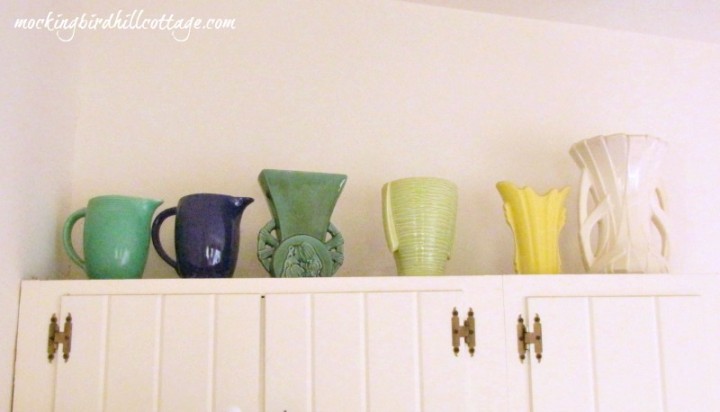 Fortunately, our kitchen ceiling is high and I can display my pottery. On the left are two Fiesta coffee pots. The other four pieces are McCoy. That chartreuse vase is one of my favorites – very clean lines and  sort of Art Deco/Moderne handles. On the other side of the kitchen you can see these: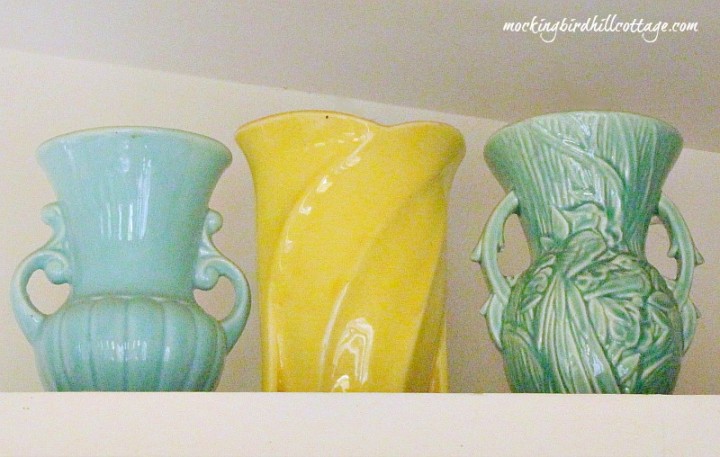 More McCoy.
I like using the tops of hutches and cupboards and cabinets for display space. And, frankly, I need it. I have so much pottery around here that if I limited my displays to shelves and the inside of hutches, I'd be in a sorry state. Do you use that space to display things in your home?
Shop Update:
There are 2 more Obsession Scarves in the Etsy Shop – I just added them.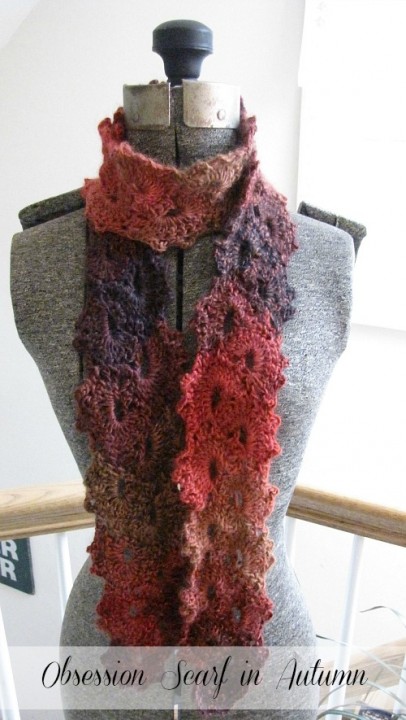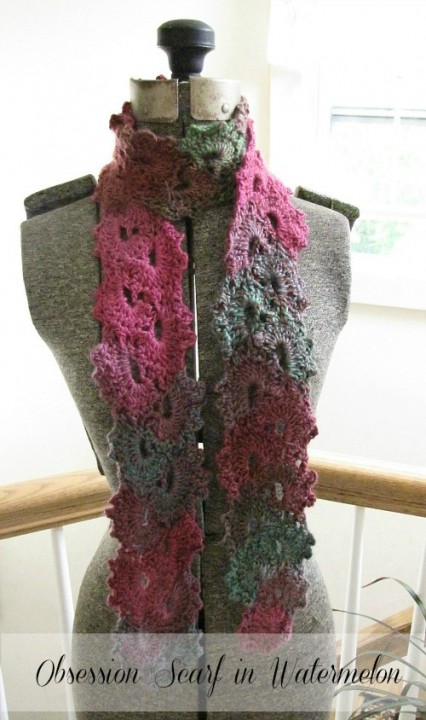 Update: Sold out. Thank you!
Another former student of mine won an Emmy last night – Abraham Higginbotham (Writer and Executive Producer on Modern Family.) Yay, Abe!
Happy Monday.