A typical afternoon with Miss Scout on the porch: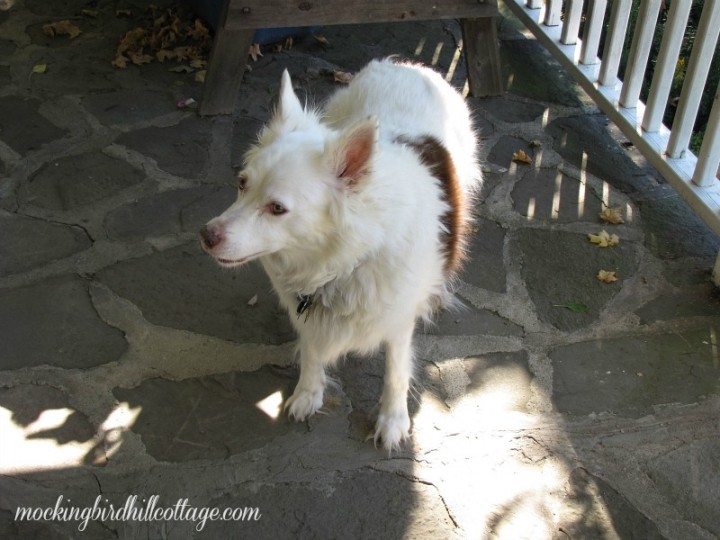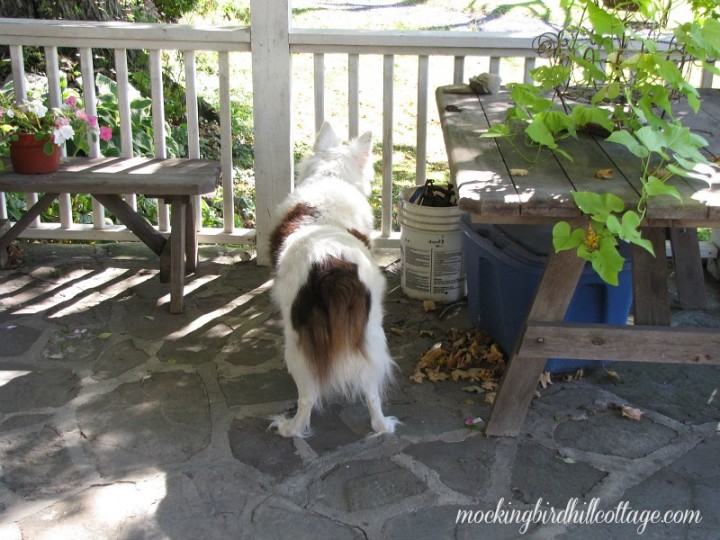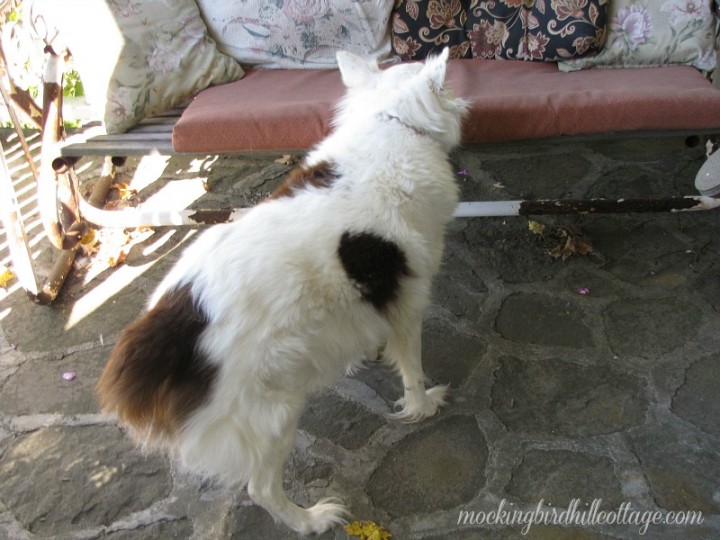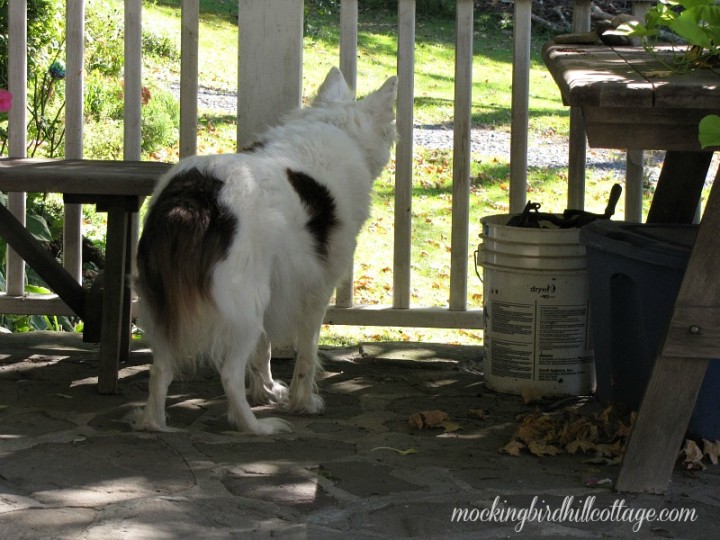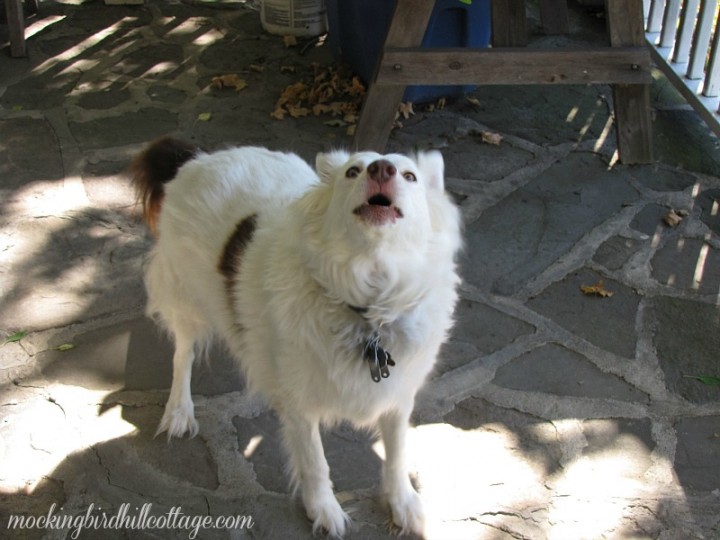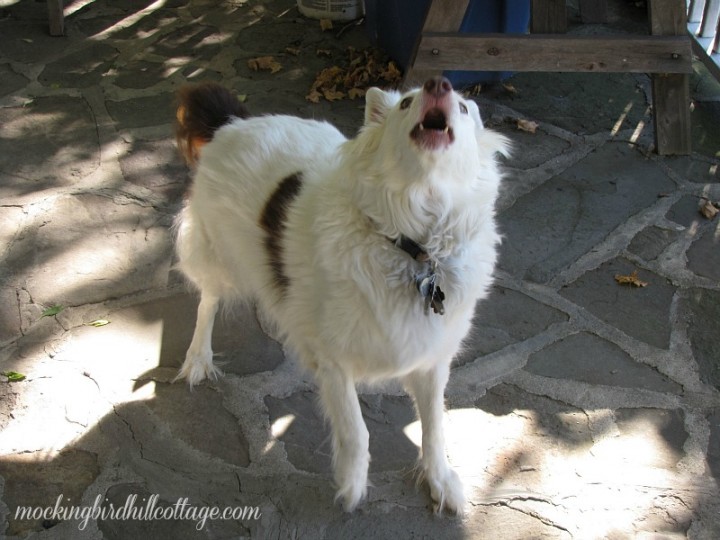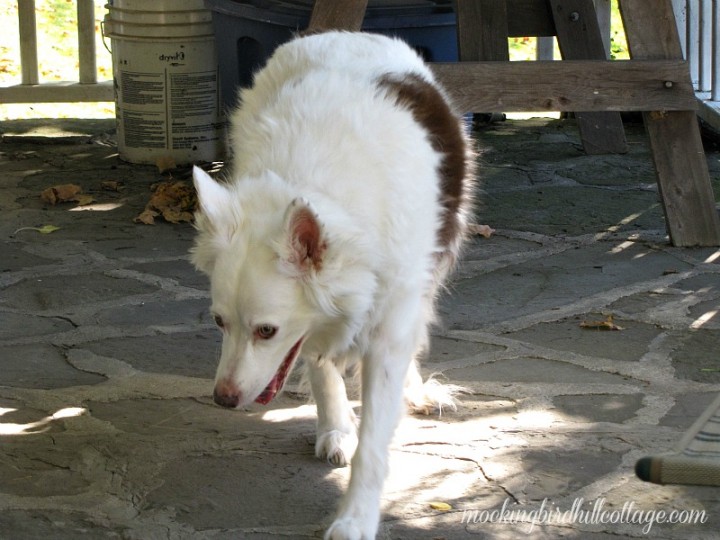 She's very busy. There's a lot of policing to be done. It's exhausting.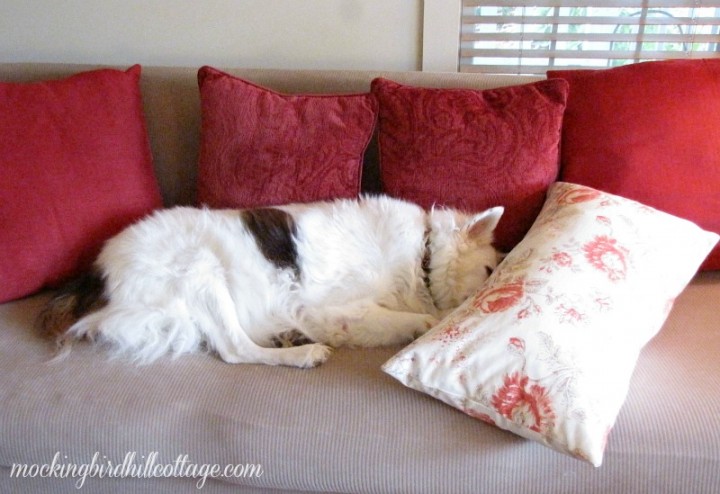 Happy Sunday.
Linking to Elaine's Sunny Simple Sunday.
The winner of a copy of The Unfinished Garden is Claudia (not me, another Claudia!)
The winner of the LoveFeast Velvet Pumpkin giveaway is Sally. Sally, I'll be in touch with you shortly and I'll send your information on to the ladies at LoveFeast.
Congratulations!