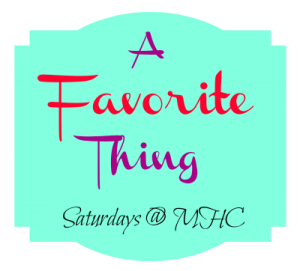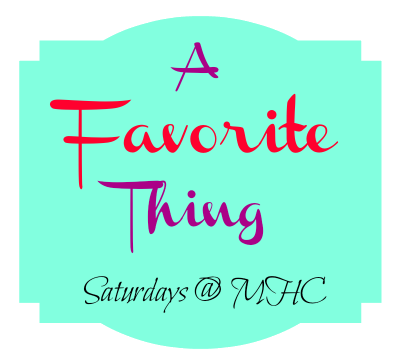 It's time for A Favorite Thing, week number 2! Thank so much to everyone who participated last week – I loved reading your posts and hearing your stories. Every week, I will randomly pick a few highlights of the week before. Last week, we saw this darling chair from  Carolynn at Chenille Cottage. She's had it since 1975 and she recently made a new red toile cover for it. I love red. I love toile.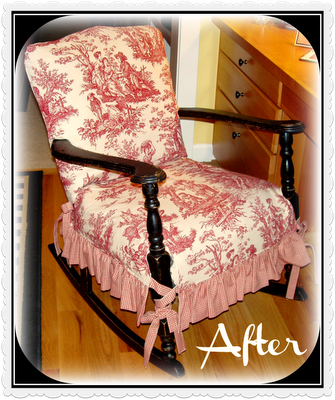 Isn't it adorable?
Sally Ann Magundy shared a ceramic donkey that belonged to her mother, along with a wonderful photo of her mother, brother and some friends in Tijuana.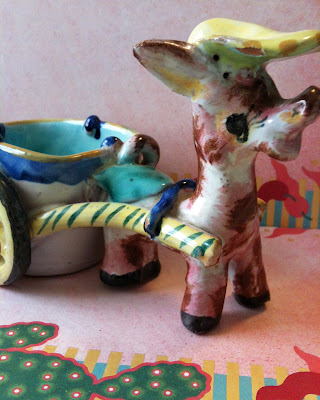 Sally's mother always kept stray buttons in that basket and Sally would play with them as a child.
And Donna, of  An Enchanted Cottage, shared the surprise she found when sorting through her late father's things. He had stopped wearing his wedding band many years before after witnessing someone catch his ring on something and get injured. Much to her surprise, she found her father's wedding band in a tin box – inscribed with her parents' initials, the date they got married and the word, love.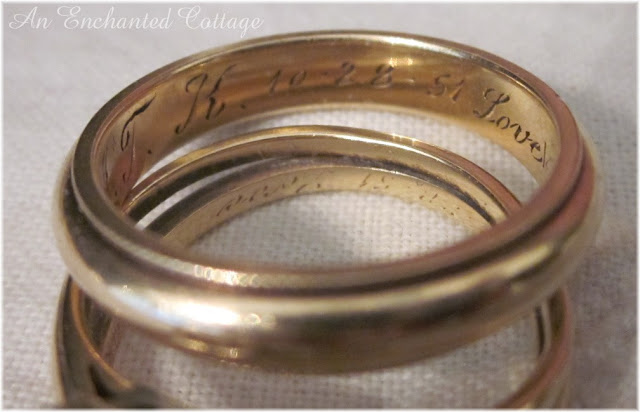 Priceless.
This week, my contribution is simple. All of you who read this blog know that we lost our beloved dog, Riley, almost 3 weeks ago. During this time of heartbreak, we are so grateful that we still have our girl, Scout. She's 13 ½, slowing down a bit, but still feisty as ever. Seeing this face every day keeps me going.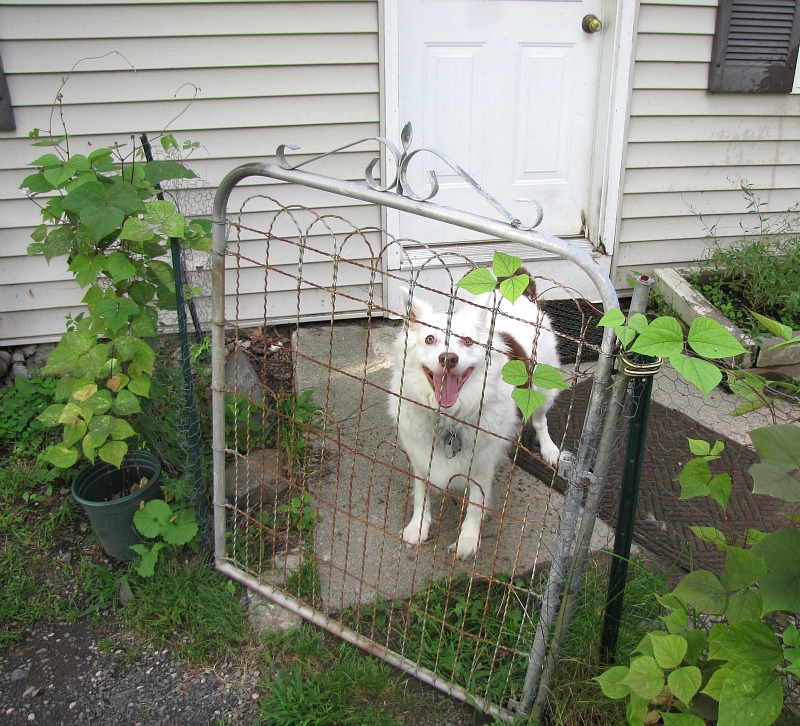 I just took this the other day. How can I cry when I see that smiling face?
Now, it's time for you to share a favorite thing of yours!
You can link up any time from this evening through Sunday night. Make sure you put in the URL of your post. If you're unsure how to do that, just click on your post title after you've published it and copy the information in your browser address window. Come on over, paste the URL info into your link info and there you go! If you have any questions about it, drop me an email and I'll help you out. (When you copy your post URL into the link, make sure that http:// only appears once, otherwise the link won't work.) Also, please link back to this blog on your post. That way those that read your post and are interested in reading more can do so.

One of my concerns about link parties is that the very reason for them has somewhat gone by the wayside. They've become so big and there are so many of them that many bloggers don't take the time to visit other blogs. They are a way to meet new bloggers and share with each other and the only way to do that is to visit each other. So, please, take some time to visit everyone over the next few days. No rush. Stop by, introduce yourself, and leave a comment. It's the neighborly thing to do.
Have fun everyone!