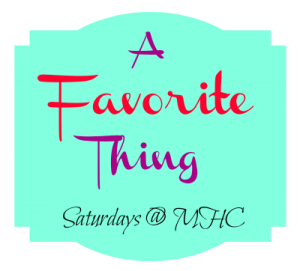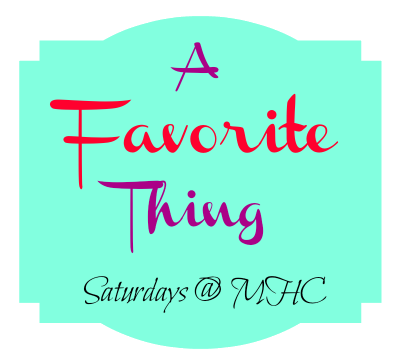 Where does the time go? It's time for our third A Favorite Thing Saturday. I don't know about you, but I'm having so much fun hosting this party. I hope you are having just as much fun being a part of it. Let's take a look at some of last week's contributions: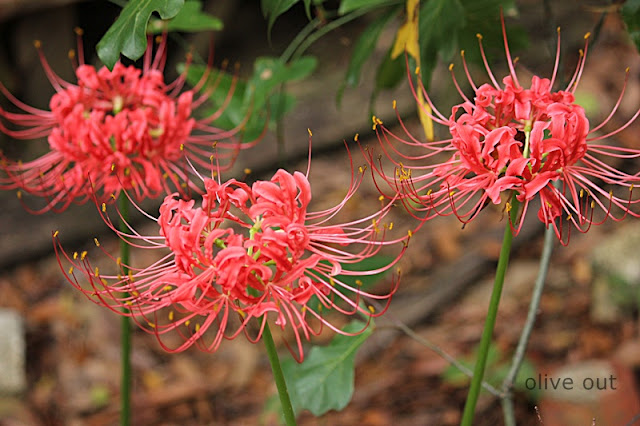 Olive Out shared the Spider Lilies that spring up around her yard at this time of year. Aren't they beautiful? I haven't seen anything like this flower in my neck of the woods. I'm a wee bit jealous. My friend, Olive, just had her gall bladder removed today (Friday) so stop by and wish her well.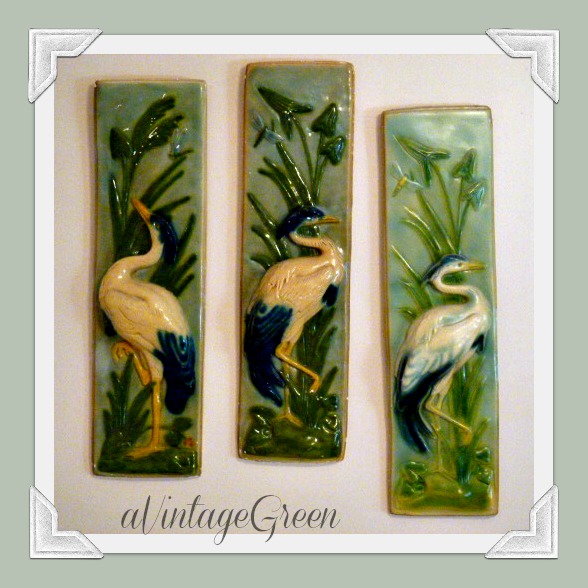 Joy, of A Vintage Green, shared her chalkware heron plaques. Be still my heart. I love the colors, the raised design, the gorgeous herons. Again….jealous.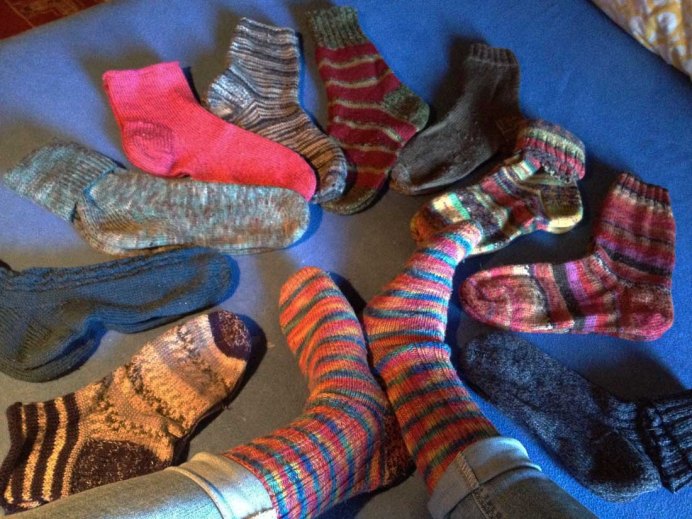 My friend, Regula, shared her handmade socks. It's that time of year again – cool nights, warmish days – just the right time to start wearing our favorite cozy clothes. And what is better than handmade socks?
My contribution for this week's party is my favorite painting. Well, to be more accurate, my favorite painting not painted by a member of my family. I have to say that because my dad has given me several of his oil paintings and I treasure them. But this one….this painting from France is one I found in my favorite shop in San Diego, Vignettes. I had my eye on that painting for several months and each time I stopped in, I stared at it. And stared at it. The price was more than I had ever spent on anything like a painting. Lori, the owner, even gave me a discount. Still, I debated. But finally, I realized that when you love something that much, it's meant to be with you. I bought it. It's about 3 ft. tall and narrow, so it hangs rather nicely on the enclosed chimney in the bedroom. But since it's in the bedroom, the light is not the best. The frame is actually more of a turquoise color. I love cherubs. I love turquoise. I love all things French. Had to have it.
Okay! What do you have to share this week?
Here are the details:
You can link up any time from this evening through Sunday night. Make sure you put in the URL of your post. If you're unsure how to do that, just click on your post title after you've published it and copy the information in your browser address window. Come on over, paste the URL info into your link info and there you go! If you have any questions about it, drop me an email and I'll help you out. (When you copy your post URL into the link, make sure that http:// only appears once, otherwise the link won't work.) Also, please link back to this blog on your post. That way those that read your post and are interested in reading more can do so.

One of my concerns about link parties is that the very reason for them has somewhat gone by the wayside. They've become so big and there are so many of them that many bloggers don't take the time to visit other blogs. They are a way to meet new bloggers and share with each other and the only way to do that is to visit each other. So, please, take some time to visit everyone over the next few days. No rush. Stop by, introduce yourself, and leave a comment. It's the neighborly thing to do.
 Have fun, everyone!