Would you like to take a walk with Scout and me? It won't be taxing. Just a quick trip around the property. It's a lovely day and the sun is shining. (At least on Thursday when I took these photos! Friday's forecast is rain.)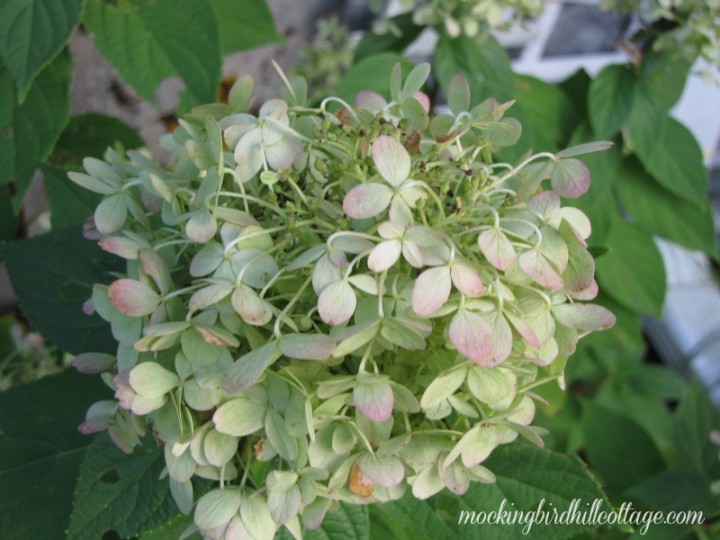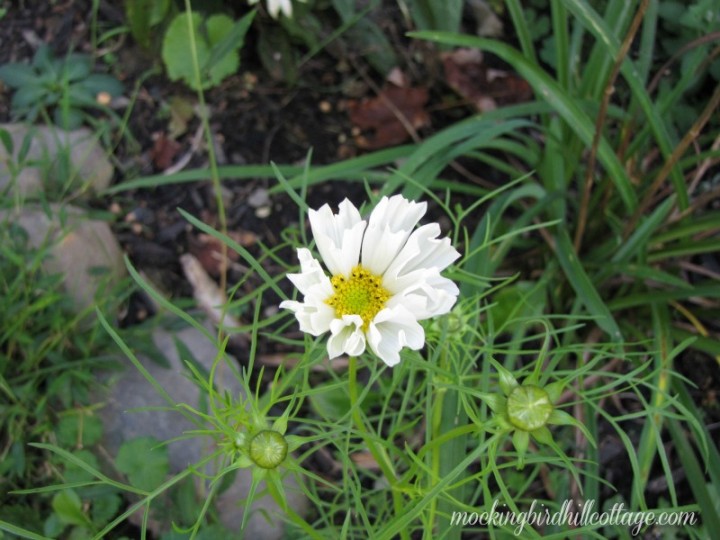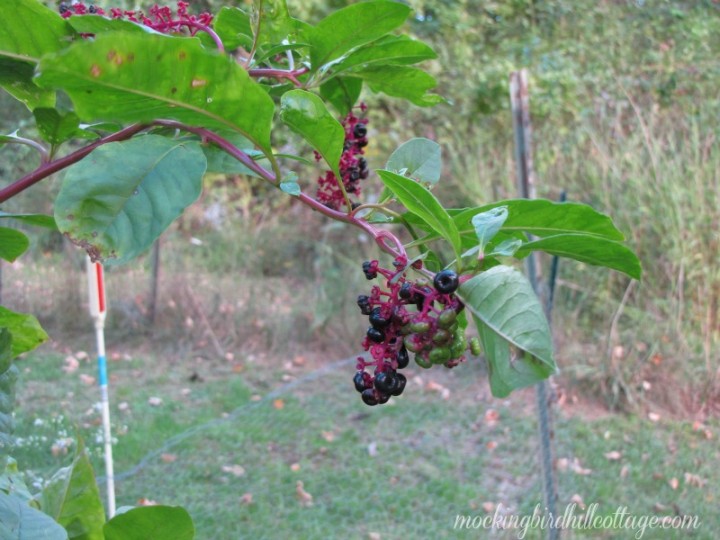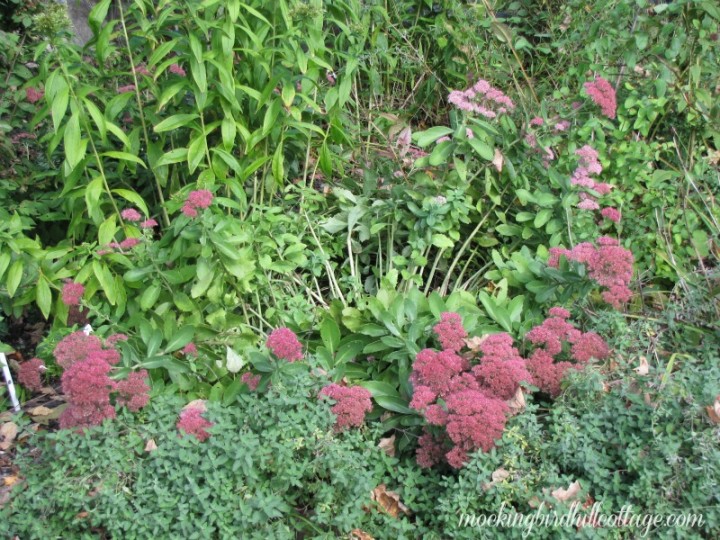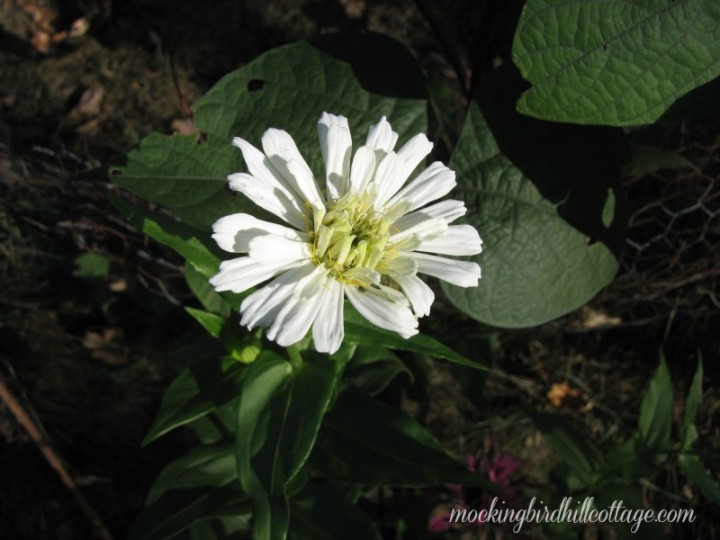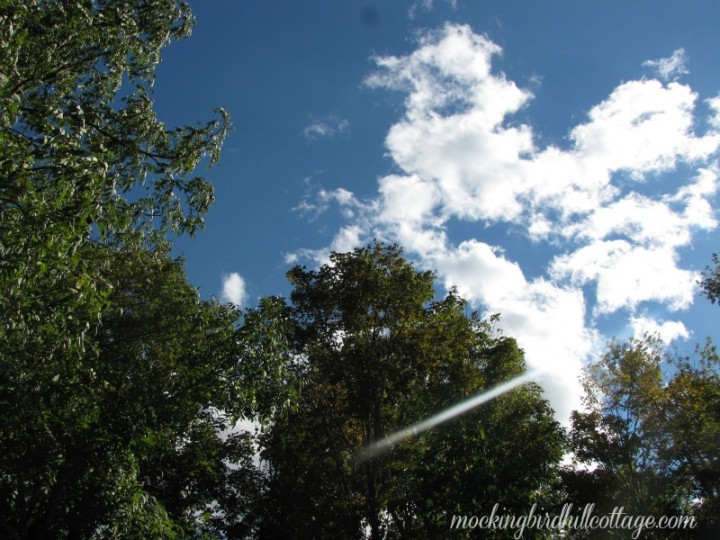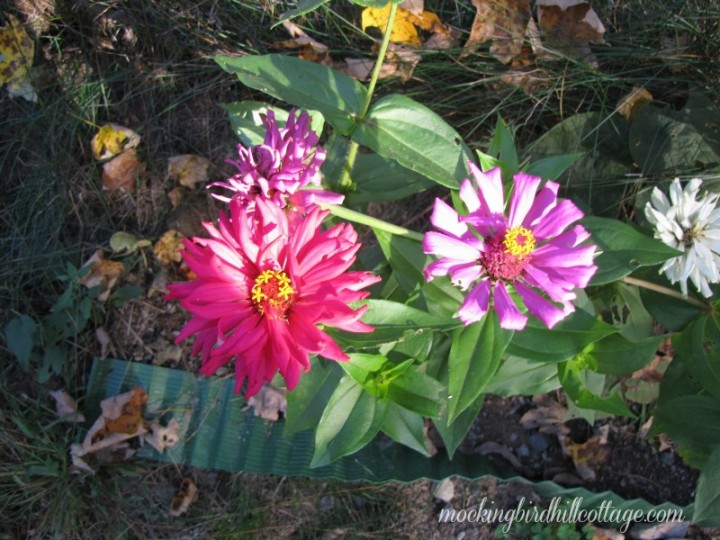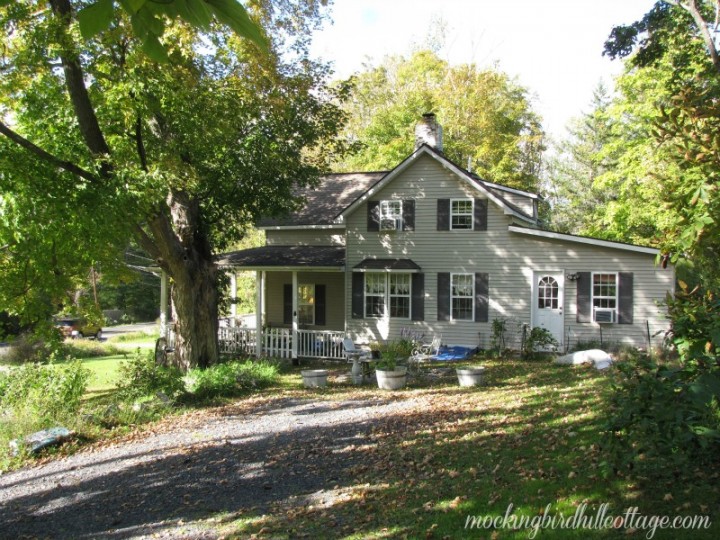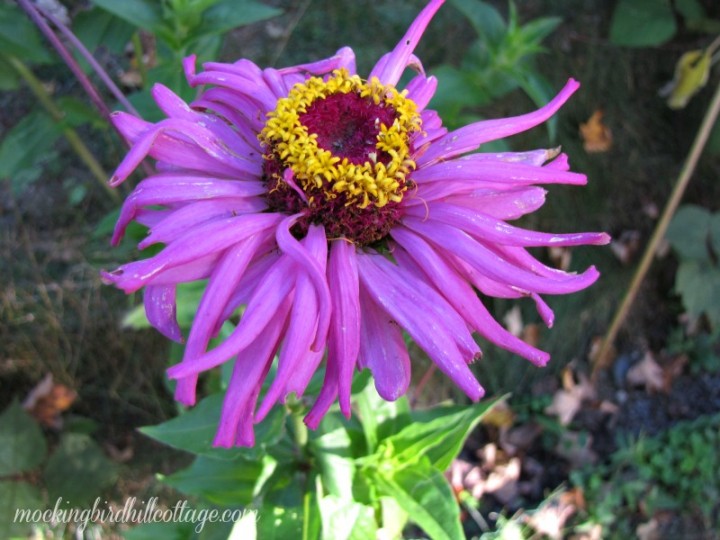 The hydrangeas, zinnias, pokeweed and sedum are really hanging in there. That second photo is of my cosmos. I planted all sorts of cosmos seeds and only one came up and it's just now blooming! Such a nice autumn surprise! (Note to zinnias, sunflowers, bean vines and cosmos: I promise to plant you earlier next year.)
As Scout is well over 13 now, we find these walks around the yard are the best thing for her – not too taxing but full of scents and sights and a sense of adventure. We try to do this with her every day. We're lucky that we have almost 2 acres here for her to explore. We stay out of our woods, though. Too many ticks for both humans and dogs.
I had 4 inches chopped off of my too-long hair yesterday. Feels so much better.
It's my dad's 89th birthday today. Happy Birthday, Dad!
Don't forget that I have two giveaways going on. One is for a copy of The Unfinished Garden from my book review earlier this week and the other for velvet pumpkins from LoveFeast Table. The book giveaway ends tonight. The other giveaway ends on Saturday evening. Just scroll down and you'll see the posts.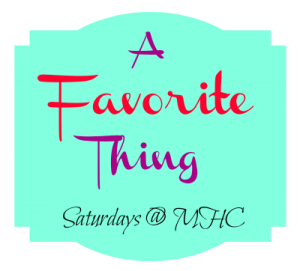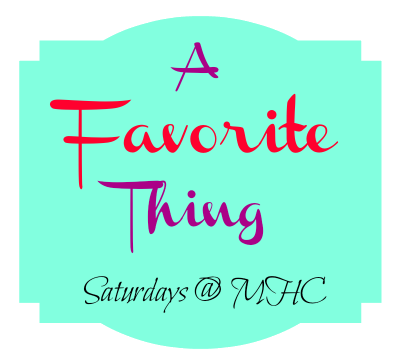 I'll be back later at 8:00 EST with A Favorite Thing. Please join me!
Happy Friday.