I love the convenience of my iPhone for a lot of reasons but first and foremost is the camera. Let's face it, lugging a camera around everywhere you go can be a bit daunting. And heavy, I might add. The phone becomes the equivalent of an instant camera. See something? Snap. Easy.
A few weeks back I was driving into town to fetch my husband, who was coming home for a couple of days from Massachusetts. It was that glorious time of day when it's getting darkish and the sun is setting. I grabbed the phone (keeping my eyes on the road, I promise) and took some photos. Because the car was moving and I wasn't looking while I clicked the shutter (again: eyes on the road, hand on the wheel) these photos were the end result.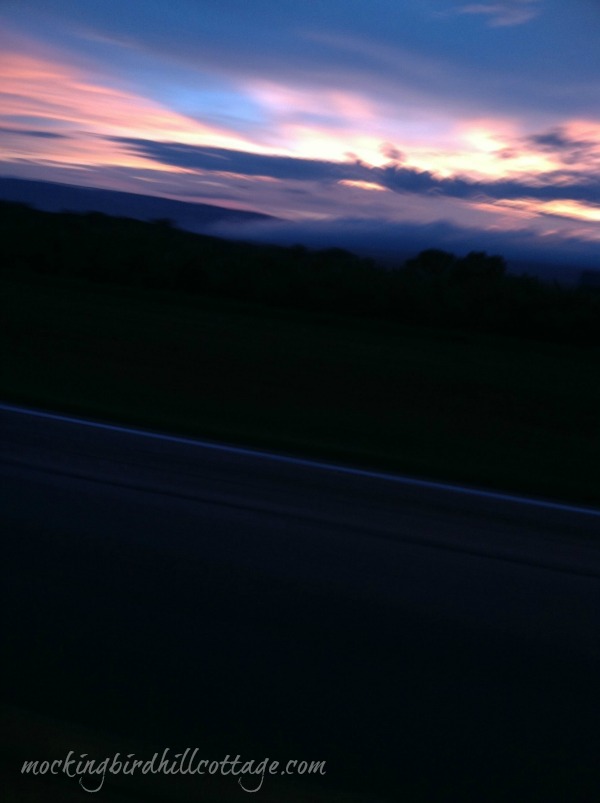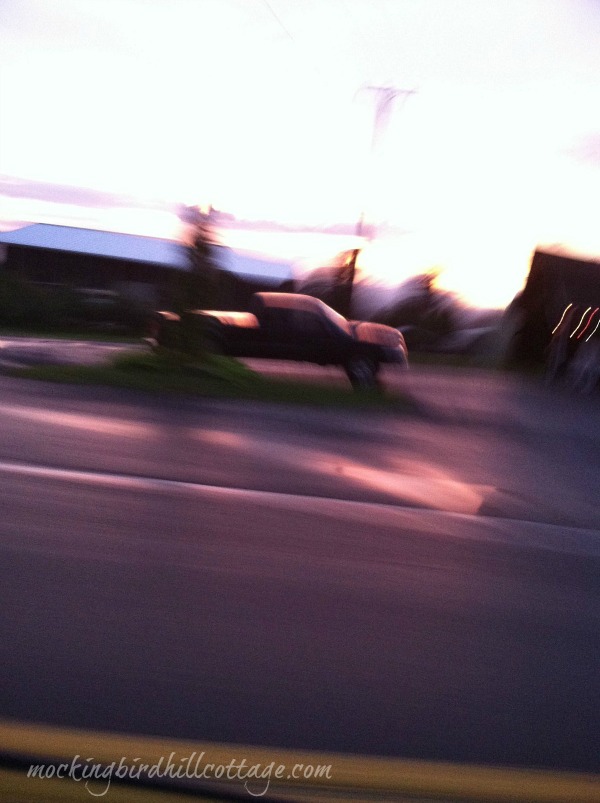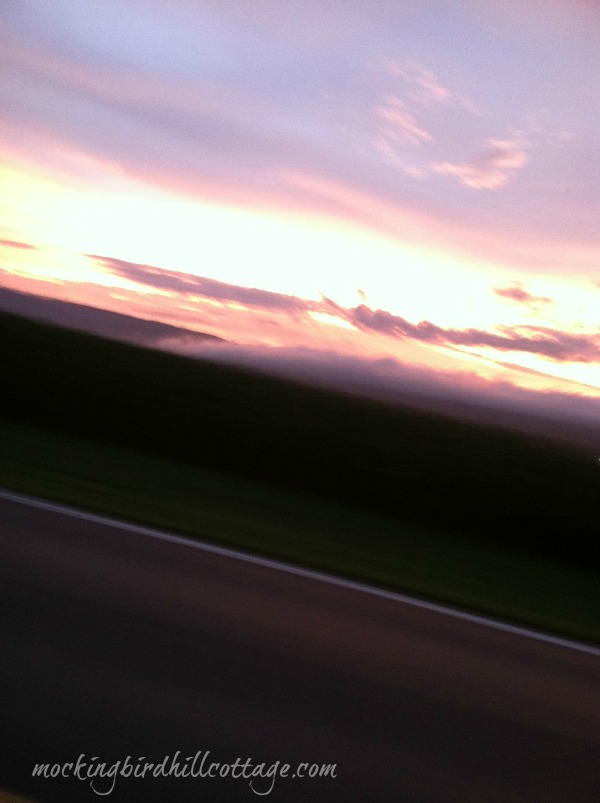 I sort of love them. At first I thought – oh no, they're blurry. But then, after closer examination, I realized they were like Impressionist paintings – creating the feeling of the moment without real-life accuracy. The photo of the truck is really growing on me. That gray area on the horizon is actually our mountain ridge. It's the kind of thing I could never recreate. It could only have come out of that moment, driving at a certain speed, at a very specific time of day.
My iPhone can do a lot things. But who knew? It's become an impressionist painter.
Thanks to everyone who joined in on the first A Favorite Thing party! I'm so happy you dropped by. More of your favorites are on the docket for next Saturday. I'll remind you. And today is the last day to leave a comment in order to be entered in my book giveaway. See this post. The random number thingy will pick a winner this evening.
I hope you have a lovely Sunday. It's humid here and we're due for some rain over the next few days.