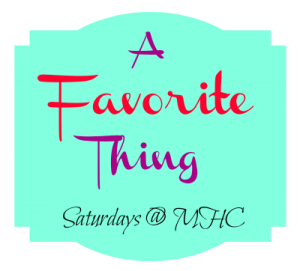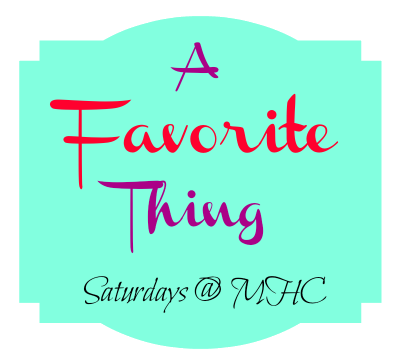 Welcome back to A Favorite Thing – week number nine. As we close out the week, it's always fun to share some favorite things with each other. I think it's a nice way to start the weekend. Let's take a look at some of last week's highlights: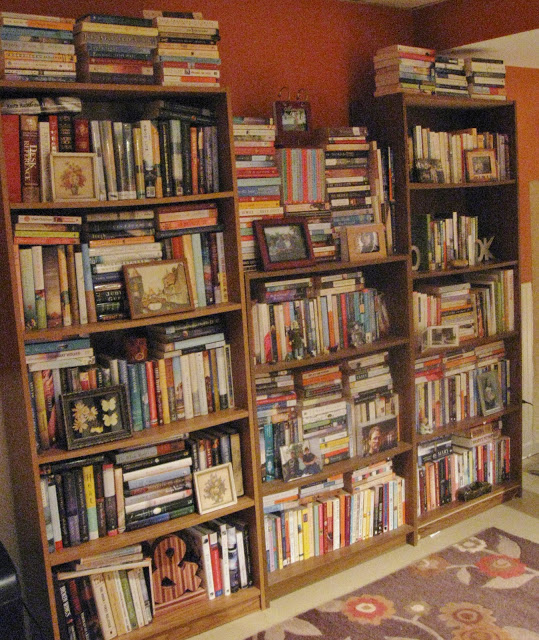 Melanie, of A Comfy Cottage, shared her love of books with us – an affliction that many of us share. Melanie has books stashed all over her house and in her post she shows us some of the ways she displays them.
Liz, of Rose Vignettes, shared her new café au lait bowls that she got from Lidy at French Garden House. They are so lovely, aren't they? You'd better believe I had my eye on that chocolate marshmallowy goodie in the foreground.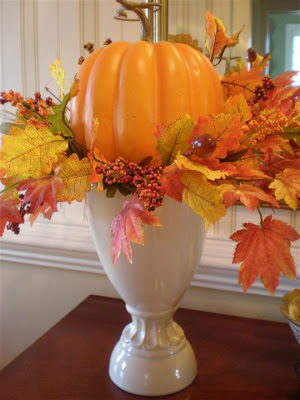 Clara, of Rosewalk Cottage, shared the striking arrangement she made for her foyer. Beautiful, Clara! I love the vivid fall colors.
——————————————————————————————————————————————-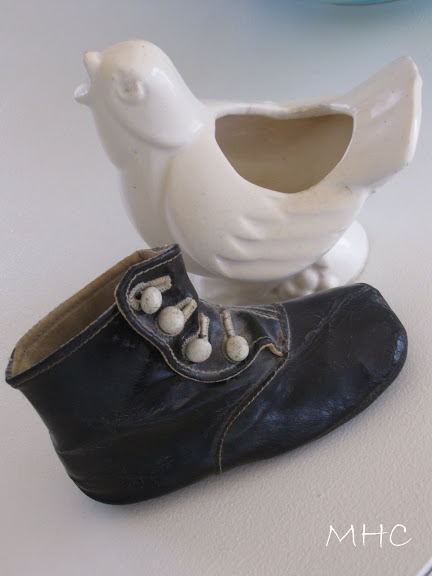 This week I'm sharing two favorite things. In the foreground is my grandmother's baby shoe. My mom passed this treasure on to me. The leather is still amazingly supple after all these years. I love the little white buttons. Obviously, this is priceless to me and I keep it tucked in the china cabinet in the den. Right behind it is one of my McCoy Singing Birds. I have 3 of them – 2 in aqua and one in this cream color.
Now, it's your turn! What do you have to share this week?
You can link up anytime from this evening through Sunday. Make sure you enter the URL of your post. If you're unsure how to do that, just click on your post title after you've published it and copy the information in your browser address window. Come back here, paste the URL into your link entry and there you go! If you have any problems, drop me an email and I'll help you out. Please link back to this blog on your post. That way, those that read your post and are interested in reading more can do so.

One of my concerns about link parties is that the very reason for them has somewhat gone by the wayside. They've become so big and there are so many of them that many bloggers don't take the time to visit any of the other participants. Link parties are a way to meet new bloggers and share with each other and the only way to do that is to visit each other. So, please, take some time to visit everyone over the next few days. No rush. Stop by, introduce yourself, and leave a comment. It's the neighborly thing to do.