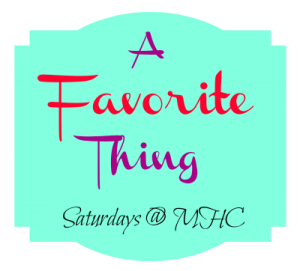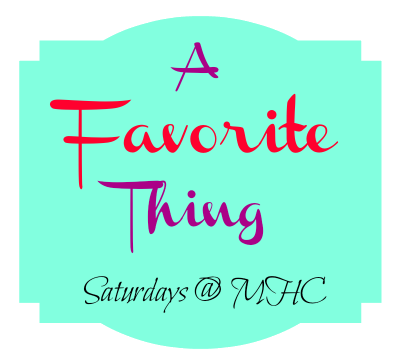 How can it be week number six of A Favorite Thing! But it is. So let's look back at some of the contributions of week number five.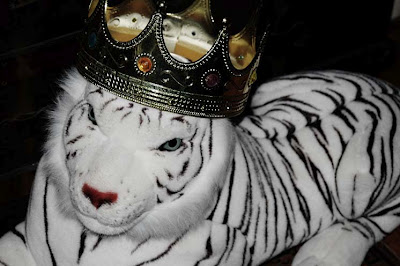 Haworth shared Mr. Tyger, a gift to her during a hospital stay. Mr. Tyger is beautiful and formidable and Haworth adorns him in his crown and a ring of holly during the holidays. Late winter brings some decoration in the form of Mardi Gras beads.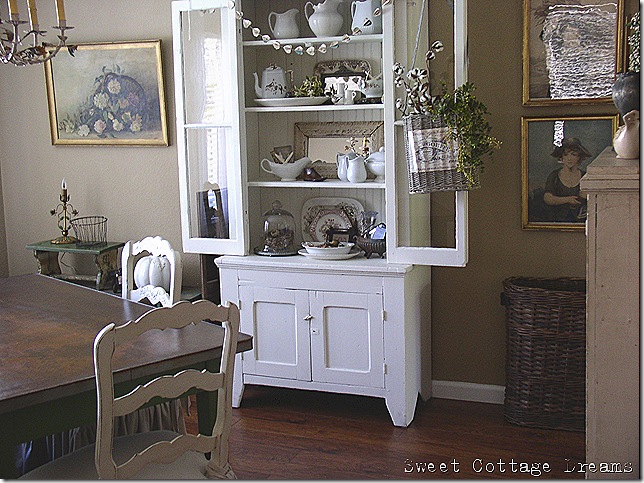 Becky is over-the-moon about her new laminate floors. I don't blame her. After years of carpet, her beautifully decorated home looks even more beautiful, if that's possible!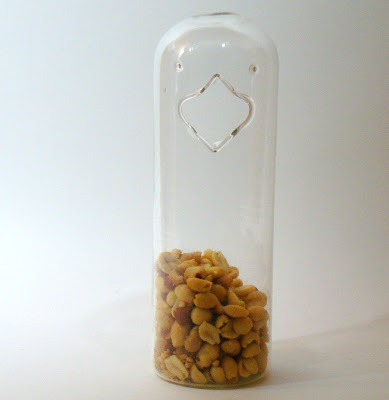 And Sarah writes about her Peanut Bird. The Peanut Bird used to belong to her father-in-law – whenever he wanted peanuts, he would go to the pantry and bring the bird out. Years later, it came to live in Sarah's house and is now proudly displayed on her baker's rack, bringing back wonderful memories of a beloved father-in-law.
———————————————————————————
This week I want to share another Favorite Thing with you. But do I dare to call him a thing? Oh no!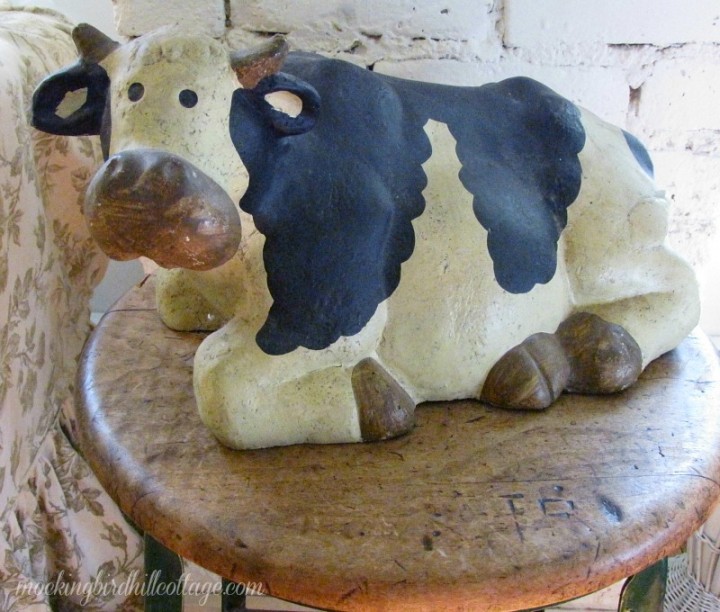 Meet our beloved Monty. Isn't he handsome? Monty came to us when we first moved out east. We were living in a small hamlet and often went to another small town on the Hudson River to go antiquing. One shop, an adorable shop, that unfortunately didn't last very long, had some of these cows on display. Each one was slightly different and I was entranced. So was Don. This guy with that innocent, slightly hang dog look, wormed his way into our hearts and we took him home.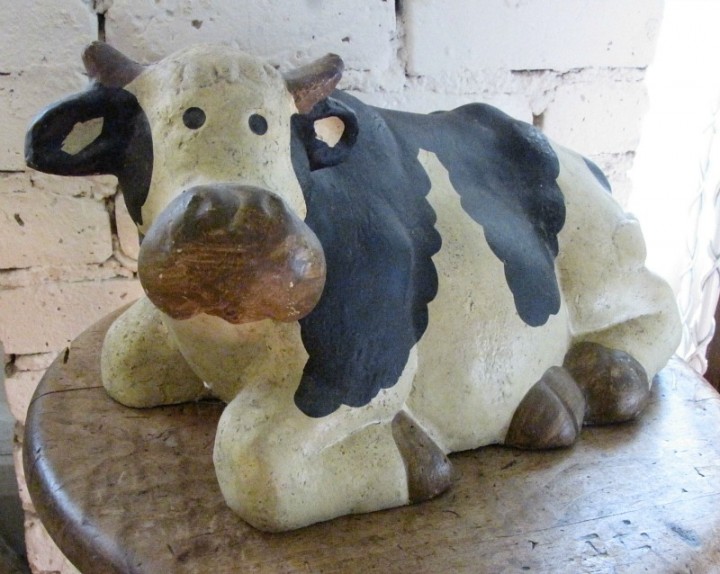 'Mont' were the first four letters of the hamlet we lived in, so the name Monty was born.
I ask you, could you resist that face? He usually lives in the den, but I brought him out to the living room where the light was better. He told me he likes this stool and might he please stay here for a while?
Of course.
Now, it's your turn!
You can link up anytime from this evening through Sunday. Make sure you enter the URL of your post. If you're unsure how to do that, just click on your post title after you've published it and copy the information in your browser address window. Come back here, paste the URL into your link entry and there you go! If you have any problems, drop me an email and I'll help you out. Please link back to this blog on your post. That way, those that read your post and are interested in reading more can do so.

One of my concerns about link parties is that the very reason for them has somewhat gone by the wayside. They've become so big and there are so many of them that many bloggers don't take the time to visit any of the other participants. Link parties are a way to meet new bloggers and share with each other and the only way to do that is to visit each other. So, please, take some time to visit everyone over the next few days. No rush. Stop by, introduce yourself, and leave a comment. It's the neighborly thing to do.
Enjoy and have fun!