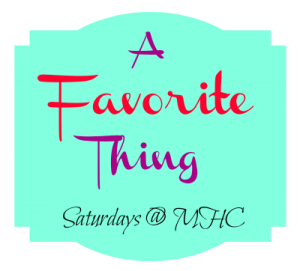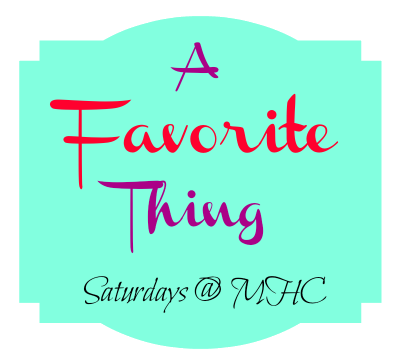 Welcome, friends, to A Favorite Thing #10.  That's a nice even number, isn't it? Once a week, we all come together to share a favorite thing – it could be a place, an object, an activity, even a person or a pet….something that brings a smile to your face and has a special meaning for you. Let's look at some of last week's highlights: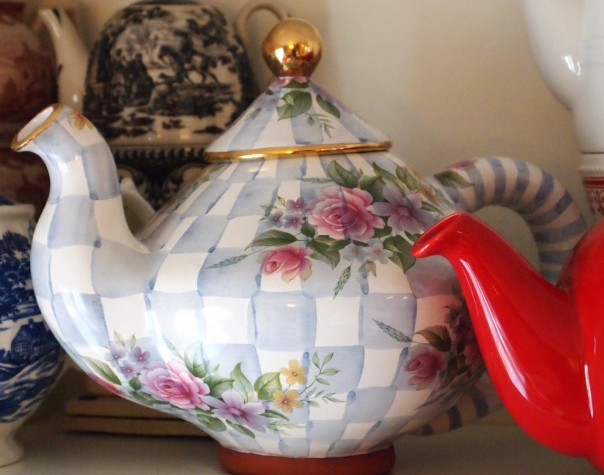 Manuela, of A Cultivated Nest, shared her teapot collection. It's a beautiful collection, with a toile teapot or two that so remind me of Manuela's style. My personal favorite was this fabulous Mackenzie Childs teapot. Good thing I'm not anywhere near your home at the moment, Manuela!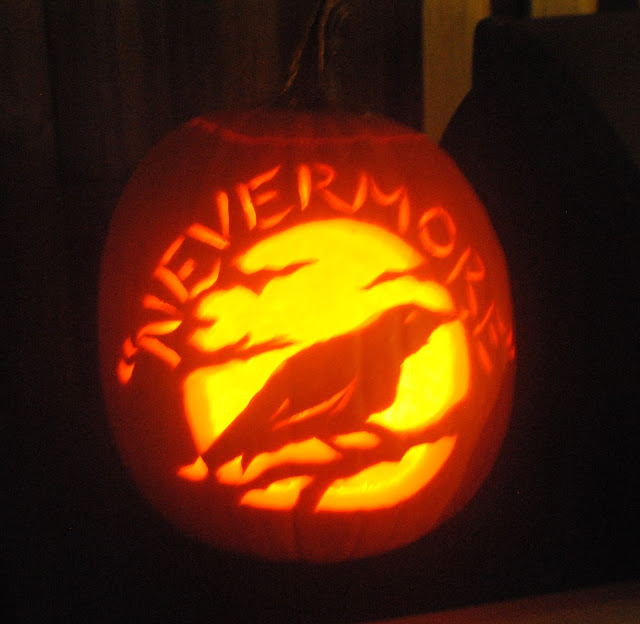 Cass, of That Old House, shared the pumpkins she and her daughter, Anne, created for Halloween. I couldn't believe my eyes when I saw this pumpkin that Anne carved. She did it free-hand. Totally beyond my capabilities.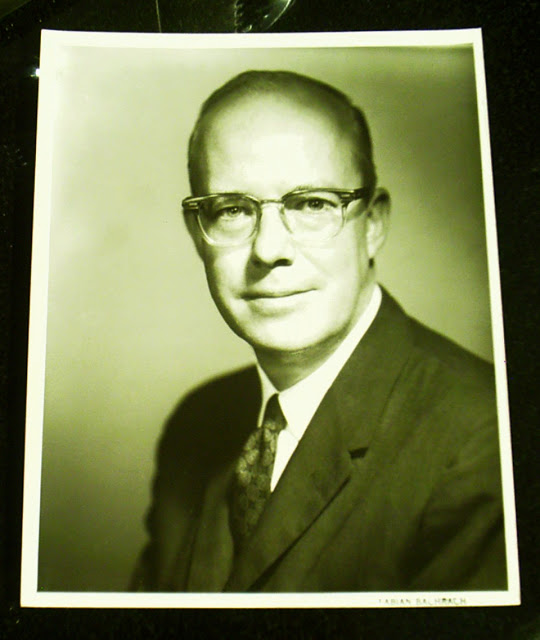 And Susan, of Ash Tree Cottage, shared a moving tribute to her beloved father, who died two years ago. What an incredible man and father he was. I know he's smiling down on you, dear Susan. Your loving words described him beautifully.
Gosh, I really love hosting this get-together. I learn so much about you and I thank you for that.
_________________________________________________________________________________
This week, I'm sharing my Necco Snow Globe. What the heck is that, you ask? Well, last year I found this gorgeous, vintage Necco Candy Jar in a local antique shop.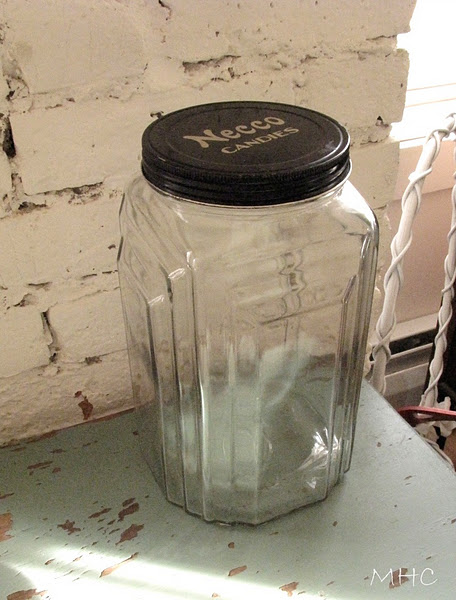 It's quite large and I love its Art Deco lines. My readers gave me lots of suggestions as to the things I could display in my jar. But this was not long before Christmas and one day I had a little light bulb moment. Before I could blink an eye, I found myself creating this: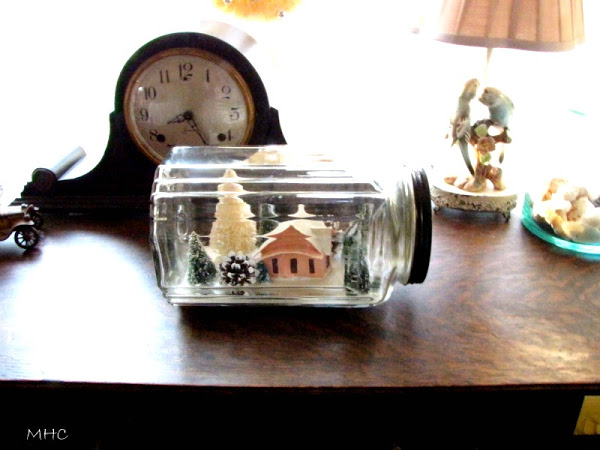 My Necco Snow Globe. I used my bottle brush trees, a little Putz house and a pine cone. The snow is Kosher Salt.  I thought this was temporary and that after the holidays I would put the jar to another use. But I love it so much that it remains on display today – same scene, same snow globe. How fortunate! I already have one Christmas decoration ready to go!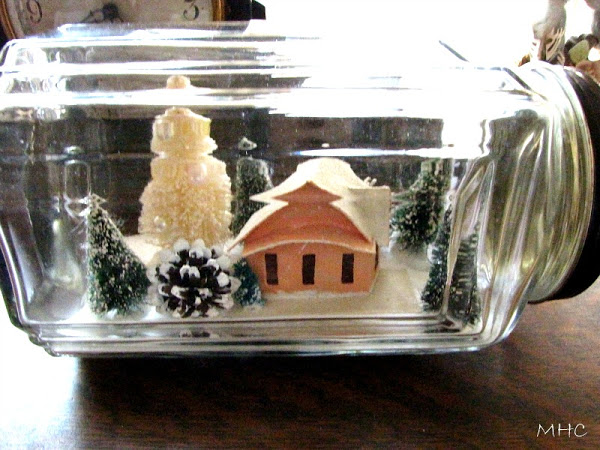 Now it's your turn! What do you have to share this week?
You can link up anytime from this evening through Sunday. Make sure you enter the URL of your post. If you're unsure how to do that, just click on your post title after you've published it and copy the information in your browser address window. Come back here, paste the URL into your link entry and there you go! If you have any problems, drop me an email and I'll help you out. Please link back to this blog on your post. That way, those that read your post and are interested in reading more can do so.

One of my concerns about link parties is that the very reason for them has somewhat gone by the wayside. They've become so big and there are so many of them that many bloggers don't take the time to visit any of the other participants. Link parties are a way to meet new bloggers and share with each other and the only way to do that is to visit each other. So, please, take some time to visit everyone over the next few days. No rush. Stop by, introduce yourself, and leave a comment. It's the neighborly thing to do.