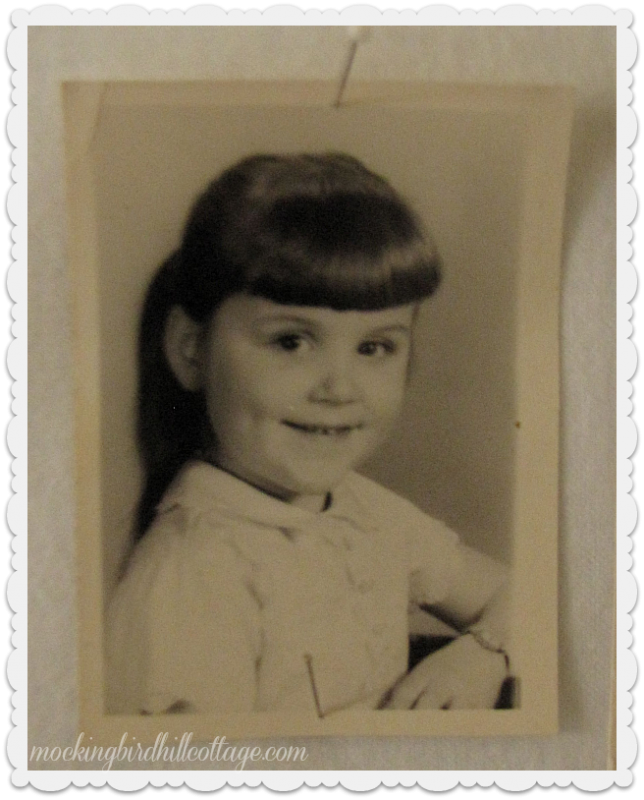 Six years old. I proudly wore my pink-checked dress with my faux wrist watch. Obeying my mother's instructions, I made sure that my dimple faced the camera.  Oh yes, I had strict instructions about that sort of thing.
Today I am 10 times six. How can that be?
I am still that little girl, as well as the teenager and the college student and the camp counselor and the graduate student and the actress and the professor and the coach. I am so many things, so many ages, so many experiences. Like everyone else, I don't feel my age. I feel like I'm in my thirties. And this number – this 60 – unsettles me.
I have no choice but to accept it.
But there's a voice inside me that says: I can't be 60! I'm still starting out! I'm still finding my path! I don't even know what I want to do when I grow up! Wait, let me back up and start over!
Do you know that feeling?
Anyway. It's here. The dreaded but actually not-so-dreaded day. I will officially be 60 around 5:30 pm.
I could just say it is my birthday and not acknowledge my age – but what the heck – I will proudly own it.
I miss my mother's birthday phone call – her daily life in a nursing home is a sort of blur. I doubt very much that she's even aware that it's my birthday.
I miss my older brother, who died when he was 44. I've had so many birthdays he never had the chance to experience.
Scout is in the hospital. She ran a fever yesterday, wouldn't eat and got progressively worse, so we took her in. They are keeping her to give her fluids and antibiotics. Whether this is all due to Lyme disease or something else, I don't know. Her back legs were collapsing and she was shaking from the fever and my heart broke as we left her there. The bloodwork, by the way, came back normal.
Last night, the house felt empty. Nothing seemed right without her. Don kept saying, " I miss my daughter. I want her home." Today I came downstairs and there was no sweet girl to greet me.
I just want her well again and home with us where we can hold her in our arms and tell her how much we love her.
Sort of a bittersweet birthday, this particular November 21st.
Happy Wednesday.