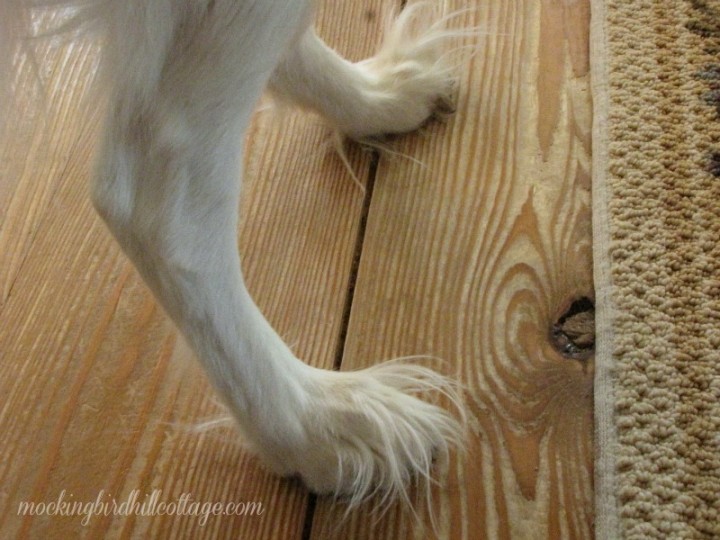 Scoutie has Dr. Seuss-like feet. Don't you agree?
I often think Dr. Seuss must have been thinking of Scout when he created some of his characters. Except for the fact that Scout wasn't born then. But certainly some ancestor was the model?
By the way, trying to get her to stand still to take a picture or two of her feet was next to impossible. That girl is almost 14 and you would never know it.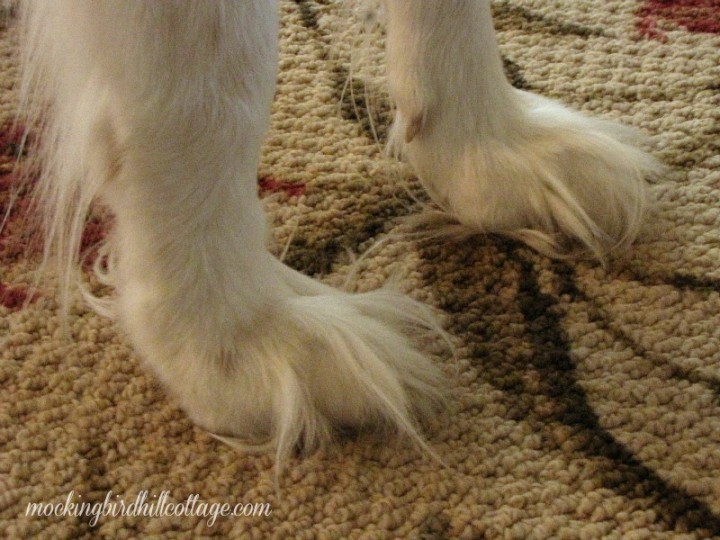 Anyway, back to the feet:
So darn cute.
I had approximately 3 or 4 hours of sleep. I stayed up late watching election returns. Then the subject of this post woke me at 7 am because she felt I should be up. And now that I'm awake? She's sacked out, sleeping on the sofa.
What's wrong with this picture?
Thanks for all the interesting comments and discussion on yesterday's post. I speak, of course, only for myself and for the decisions I have made about what to discuss and what not to discuss on this blog. That is what feels right for me. Regarding religion on blogs: I was speaking about overly-preachy blogs. And there are many of them out there. But, I do know that if faith is a big part of your life, it cannot help but be part of the fabric of your posts. There's nothing wrong with that. It's when that fabric turns into a pulpit that I have to walk away.
And as for politics, I won't write about politics. But I will, and do, write about certain social issues – never, however, wielding a political or partisan stick. Just from the heart.
Okay. That's that. I am barely coherent at this moment.
Happy Wednesday.