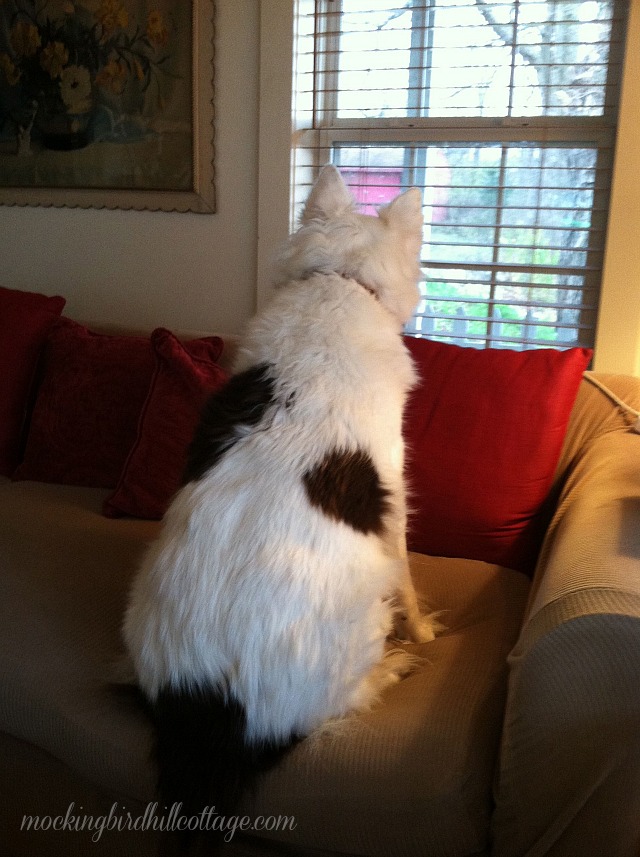 Scoutie hasn't been feeling well for the past few days. She hasn't been interested in food. I've had to entice her with special things like rice and eggs. She's been a bit agitated and not like herself. We ended up taking her to the Vet yesterday. She's been put on some antibiotics and some blood work is being done. Unfortunately, she threw up everything not long after I gave her her first pill. So I'm going to try again this morning. We're not sure what's going on. She has fluid swellings on her rear legs which we've known about and have been keeping an eye on. She breathes more heavily as she's aged and she definitely could stand to lose some weight. It could be anything and that's what has me worried.
I was on the phone with the doctor a few times yesterday. Found out she has Lyme again, as well. That means she'll be on two antibiotics. I'm worried about her. She's slowed down a bit in the last few years but for a 13 year old dog, she has been amazingly peppy. Please say a prayer for her, my friends. We need your positive thoughts.
Not to make this about me, but there is so much on my plate right now in terms of 'life decisions' that I am completely overwhelmed. I seem to exist in a state of worry and tension and fear and that isn't good. I know. I always try to acknowledge my blessings but there are times when I can't see them. Ironic, during this Thanksgiving week. I try to keep this blog a fairly happy place but, friends, it's a tough time for us.
Trying to stay positive.
Happy Monday.