Yesterday I hung the outdoor Christmas lights. I hung a wreath on the front door. I dragged the decoration bins in from the shed. I put up the little white tree in the living room. Don and I debated whether we should get a small real tree for the den. Today, I'm thinking no. I may just leave it at that.
I did, however, decorate the dollhouse. These are night time views, so forgive the photography no-no. I didn't use a flash and I know they have a yellow cast. I wanted to have light shining through the windows.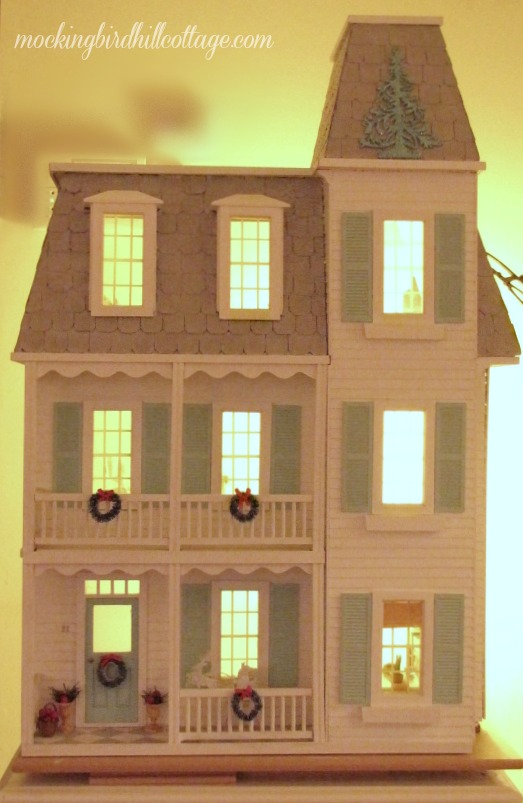 I don't have any lamps or lighting in the dollhouse yet, so I use the standing lamp that is between the dollhouse and the piano as back lighting.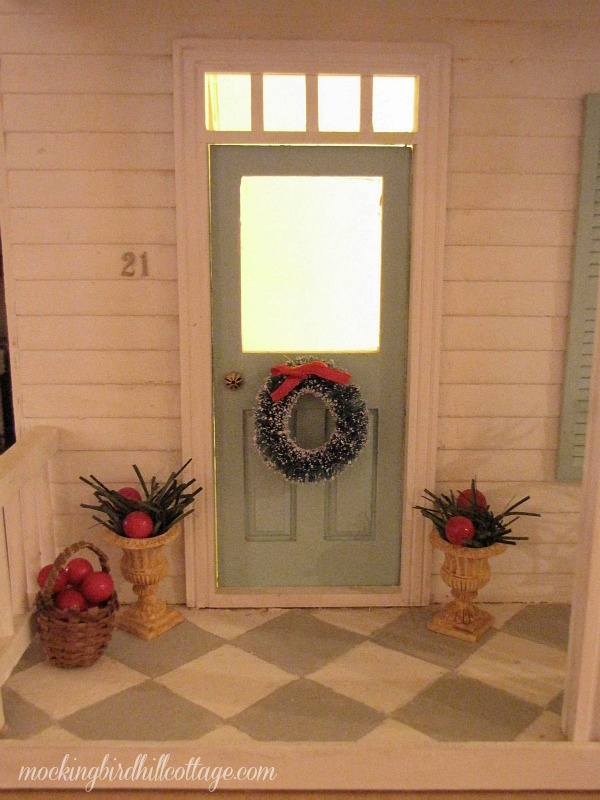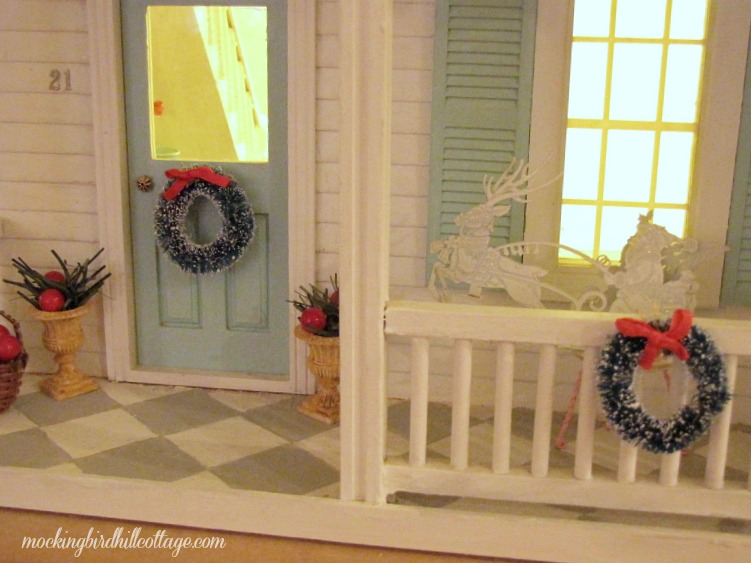 I can't remember where I got it, but Santa and his reindeer are the perfect size for a porch decoration. I may paint it red.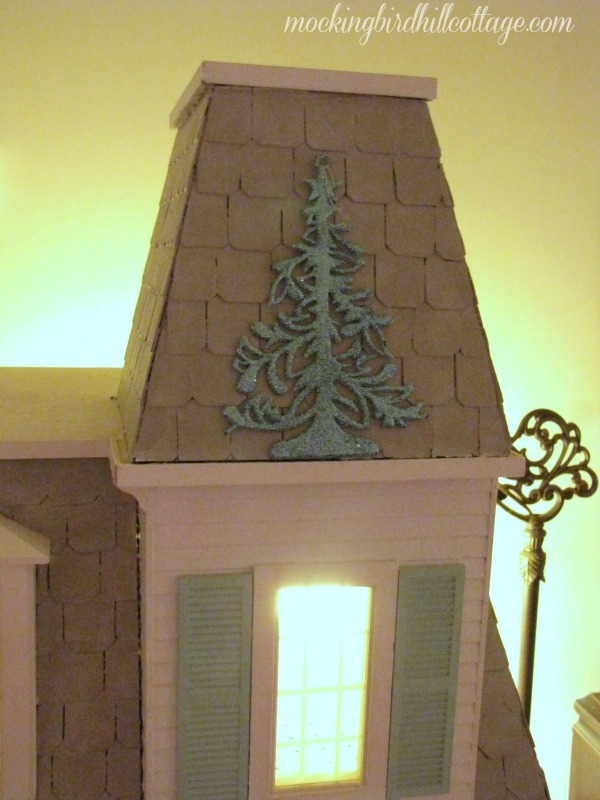 The tree is courtesy of Donna. It was part of the wrapping on our present. (See yesterday's post.) I thought it looked like the perfect roof decoration.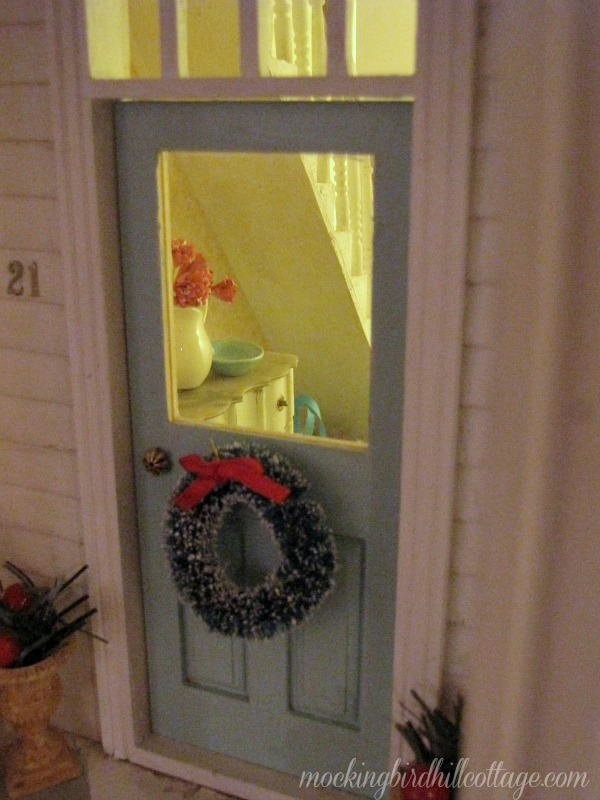 I've always liked seeing a glimpse of someone's home through cozily lit windows and doors.
I had Pandora on all day yesterday. The Christmas music selection is fabulous. I hooked my little Bose speakers up to my laptop and wonderful music filled the house. It beats digging out my Christmas CDs. Though I will eventually do that, as well.
In other news, on three separate occasions yesterday, I substituted the word 'pianos' for 'potatoes.' I'm not kidding. Don couldn't stop laughing. What the ??? This is when I start to worry about senility. I told Don it couldn't be that serious. Each time I said it, I knew immediately what I had done.
Please reassure me.
Happy Monday.