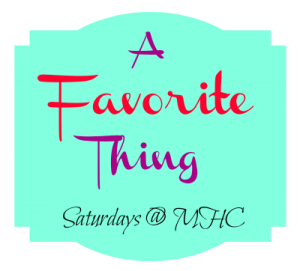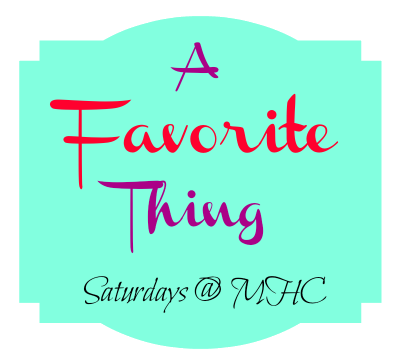 Welcome to A Favorite Thing #16. I'm so glad you're here.
Before we begin, I feel I must express my heartbreak over what has happened this week – in Clackamas, OR and today, in Newtown, CT. The horror of these tragedies is too much to comprehend. Such loss, such heartbreak for so many. I know that area of Connecticut fairly well. Both my husband and I spent a great deal of time in CT this past year due to our work. I cannot imagine the shock, the grief that so many families are feeling. I've spent a good portion of the day watching the coverage of the Newtown tragedy on our local networks. Say a prayer for everyone affected by these unspeakable events. Two of my former students are close friends with a family that lost a child yesterday. Another friend lost a close friend from childhood in the Clackamas tragedy. Hold your loved ones close.
Now, let's look at some of last week's highlights.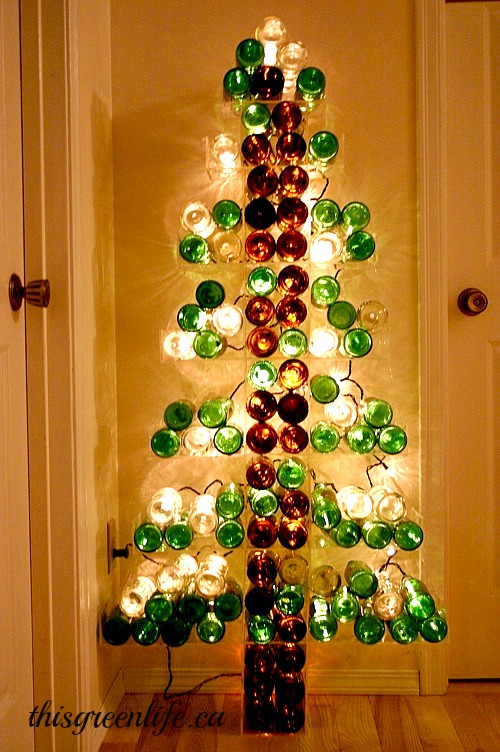 This amazing tree made out of beer bottles and acrylic shelves blew me away. My goodness! It's beautiful. Thank you to This Green Life, for sharing this wonder with us.
This made me laugh out loud: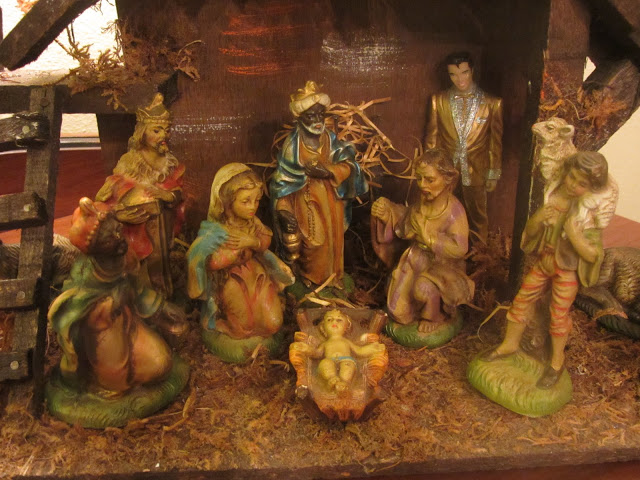 Fairhope Supply Company shared her one-of-a-kind manger scene with us. Notice anything different? Elvis is in attendance. Love, love, love it.
And finally, Maureen from It's All Connected showed us how she can change up her lampshade for the holidays: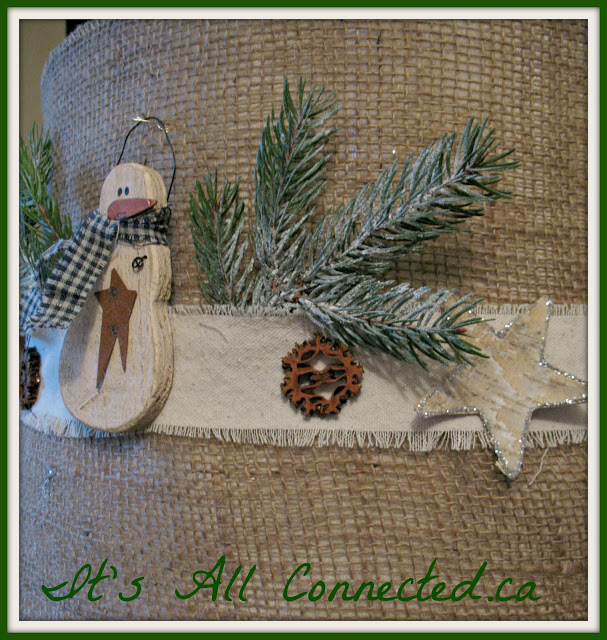 Adorable.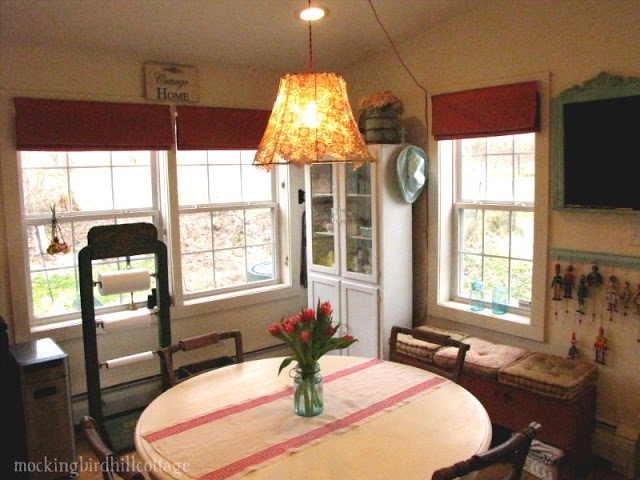 My favorite thing this week is the Doily/Industrial Swag Lamp I made last year from an old lampshade frame, some doilies and a swag lamp kit. Why is it my favorite? Because at this time of year, I turn it on in the late afternoon and it fills the room with the loveliest glow. It's beautiful and it's one of my favorite DIY projects.
Next week, we will share our very favorite Christmas things. I know some of you have already been sharing them in this party and I love that. Keep them coming! And then, we'll take the December 28/29 off and we'll resume again on January 4/5.
Okay. Now it's your turn!
You can link up anytime from this evening through Sunday. Make sure you enter the URL of your post. If you're unsure how to do that, just click on your post title after you've published it and copy the information in your browser address window. Come back here, paste the URL into your link entry and there you go! If you have any problems, drop me an email and I'll help you out. Please link back to this blog on your post. That way, those that read your post and are interested in reading more can do so.

One of my concerns about link parties is that the very reason for them has somewhat gone by the wayside. They've become so big and there are so many of them that many bloggers don't take the time to visit any of the other participants. Link parties are a way to meet new bloggers and share with each other and the only way to do that is to visit each other. So, please, take some time to visit everyone over the next few days. No rush. Stop by, introduce yourself, and leave a comment. It's the neighborly thing to do. It's also nice if you leave a comment here, as well.
Have fun!