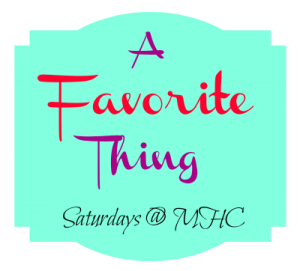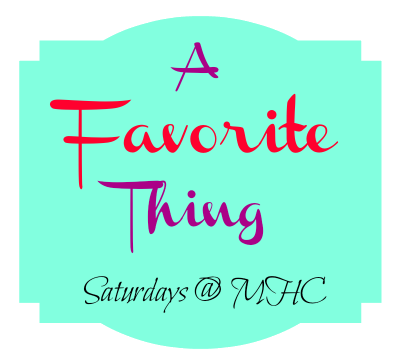 Ho! Ho! Ho! Welcome to A Favorite Thing – the Holiday Edition. I'm so glad you're here and ready to share your favorite Holiday Thing with us. I know you are likely very busy at this time – just a few days before Christmas – so take some time over the next few days to visit everyone. And I do thank you for finding a bit of time to join in this week.
Let's look at some highlights from last week.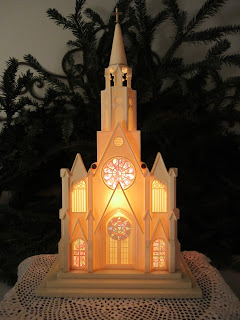 A Happy Gram shared her beautiful vintage church with us. Oh my. I remember these from my childhood and I must admit a wee bit of jealousy. It's not becoming, I know, but look at this beauty! Gorgeous.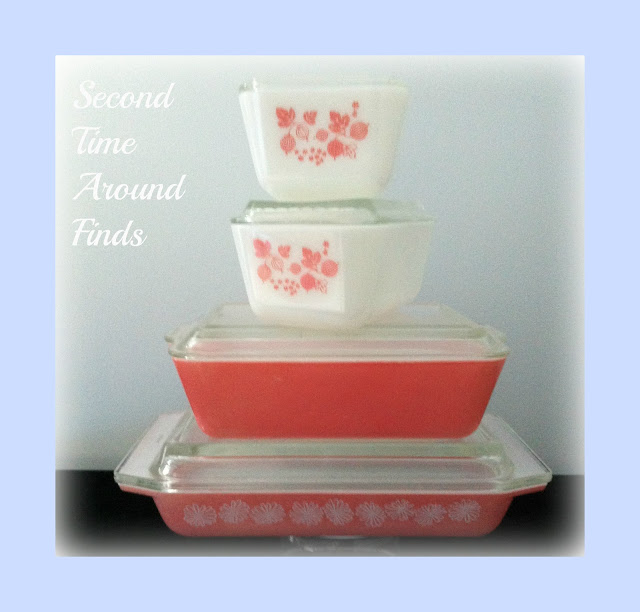 Second Time Around Finds shared her Pink Pyrex with us. Sigh. I want to start a Pyrex collection and of course you know I would love some pink pyrex. These are beauties!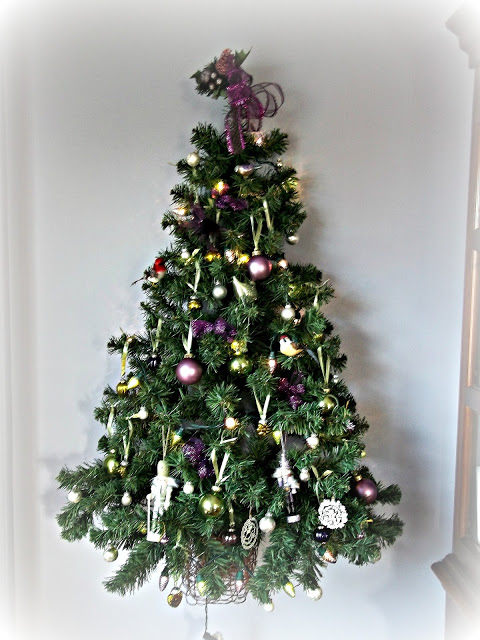 Julie's Little House shared the gorgeous decorations in her dining room. Lots of silver and purple, which I think is strikingly beautiful! Great job, Julie!
My favorite things for this Holiday edition have been mentioned before on this blog. Hint: Bottlebrush.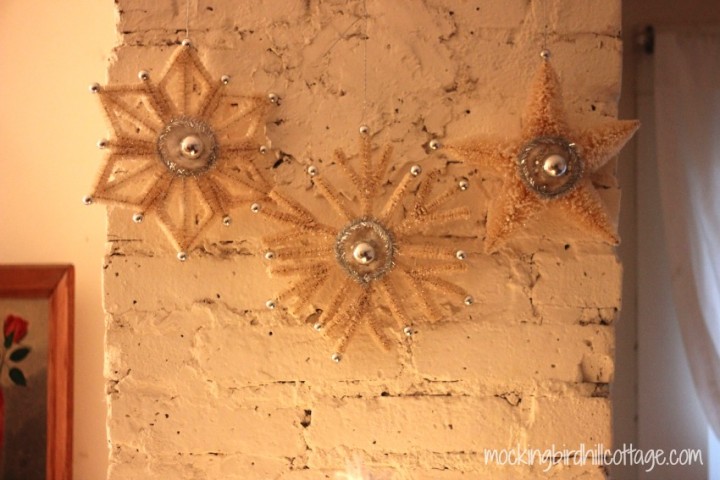 Normally, these ornaments, and there about 10 of them, hang on our real tree. They are quite large and are always a striking addition to the smaller ornaments on the tree. This year, I have only a small white tree so I hung 3 of them on the chimney. These have to be my favorite Christmas ornaments. I just love them.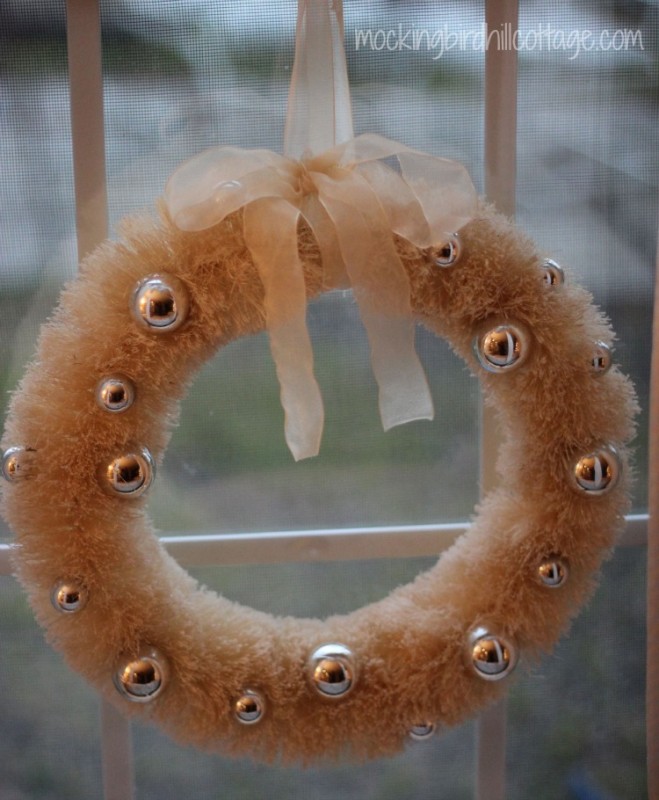 I have to add these bottlebrush wreaths to the Favorites list. I got them at Big Lots a few years ago. Christmas wouldn't be Christmas without them.
Okay. Now it's your turn! Share your favorites with us!
You can link up anytime from this evening through Sunday. Make sure you enter the URL of your post. If you're unsure how to do that, just click on your post title after you've published it and copy the information in your browser address window. Come back here, paste the URL into your link entry and there you go! If you have any problems, drop me an email and I'll help you out. Please link back to this blog on your post. That way, those that read your post and are interested in reading more can do so.

One of my concerns about link parties is that the very reason for them has somewhat gone by the wayside. They've become so big and there are so many of them that many bloggers don't take the time to visit any of the other participants. Link parties are a way to meet new bloggers and share with each other and the only way to do that is to visit each other. So, please, take some time to visit everyone over the next few days. No rush. Stop by, introduce yourself, and leave a comment. It's the neighborly thing to do. It's also nice if you leave a comment here, as well.
We're taking the week between Christmas and New Year's off. A Favorite Thing will be back during the first week of January. I wish you all the Merriest and Most Joyful of Christmases.
Have fun!