In the spirit of the season, I'm hosting a giveaway today. My pal, Judy, has generously offered to give away one of her wonderful pillows. If you don't yet know Judy, you should. She has a very, very popular Etsy shop, 20 North Ora, and a blog with the same name.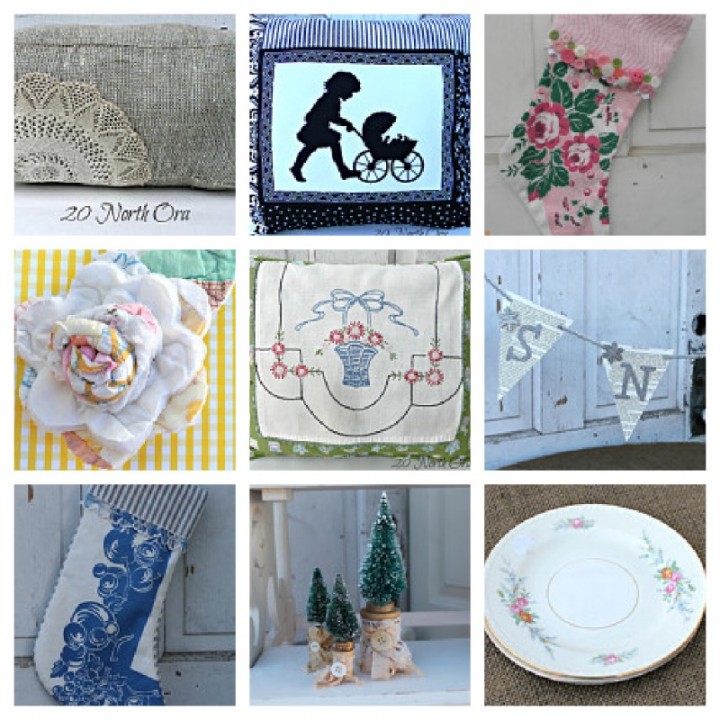 She creates the most wonderful pillows and stockings from luscious fabrics, vintage and new. She crafts (check out her adorable bottle brush trees on wooden spools.) I've had my eye on that pillow in the center for a while. You know I love vintage embroidery. She sells some of her thrifting finds.There's nothing that our Judy can't do. Quite frankly, she has more energy in her little finger than I have in my whole body!
Not only that, Judy has the most generous of hearts. She is truly wonderful. She given me 3 out of the 4 Nisse I have in my collection: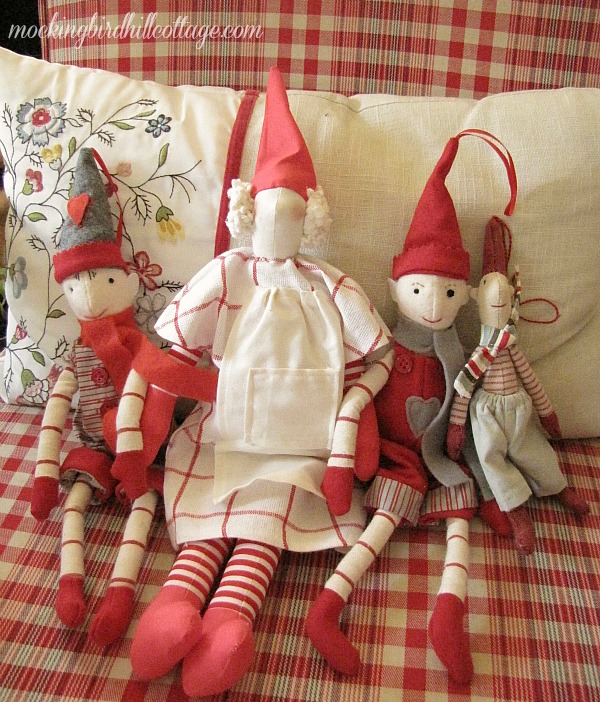 The largest one in the center? She made it.
I rest my case.
Today, my friends, Judy is giving away this beautiful pillow: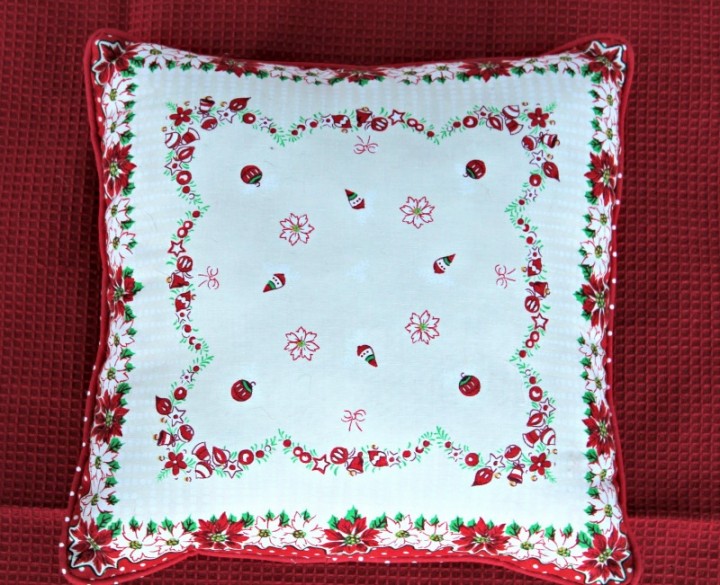 It is 12 x 12 inches. The fabric is a reproduction of a vintage Christmas handkerchief. The back is finished in the same red and white polka dot as the cording.
Adorable. And perfect for the season.
Of course you'd like it! To enter, leave a comment on this post and tell me how you would use this in your Christmas decorating. That's all. I'll draw the winner's name on Thursday, December 6th at 8:00 pm est. This giveaway is open to residents of the United States only.
By the way, Judy is having a big sale at her Etsy shop – every item, 20% off. Use the code CHRISTMASSALE2012.
Thanks so much, Judy!
Happy Tuesday.