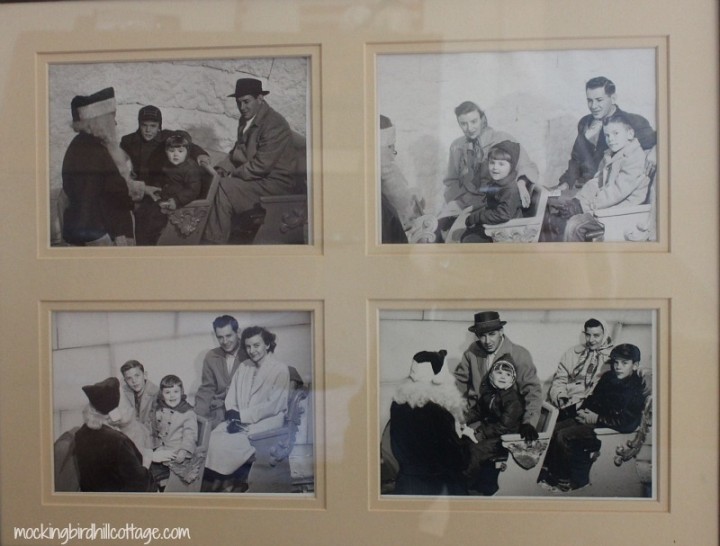 When I was a child, Christmas wouldn't have been Christmas without a trip to our local department store, Muirhead's. Those were the days when there could actually be a locally owned department store. The Muirhead family designed the most magical Christmas display, complete with a trip on a train to visit Santa. It looked like we were in an igloo. Oh, it was pure heaven to all of us kids. To this day, I see childhood friends post pictures on Facebook like the ones I'm going to show you now. We all loved our trips to Muirheads. Sadly, by the time my sisters came around, Muirheads had discontinued their Santa Land. That's why you see only my brother and me in these photos.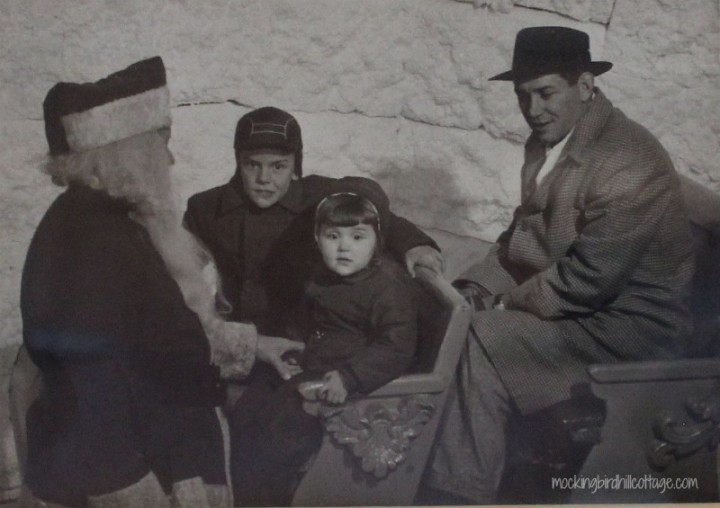 Someone looks a little nervous. Dad's keeping an eye on me.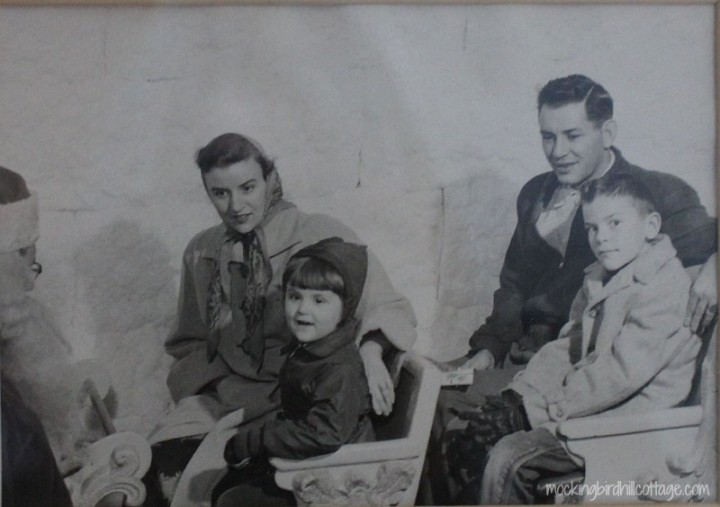 That's better.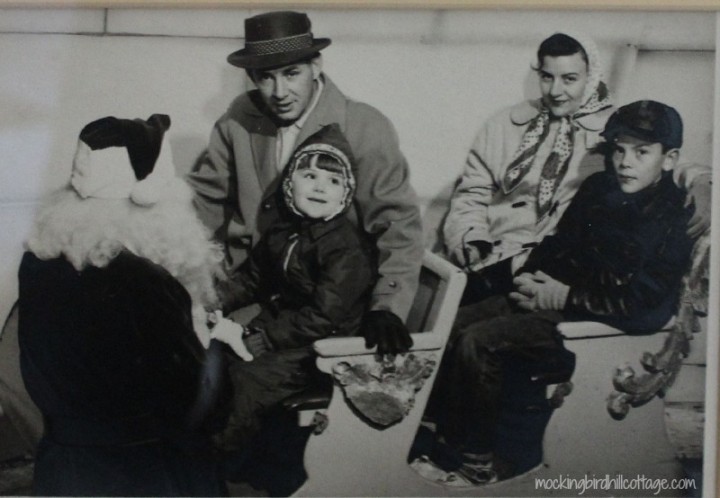 Handsome Dad. Lovely Mom.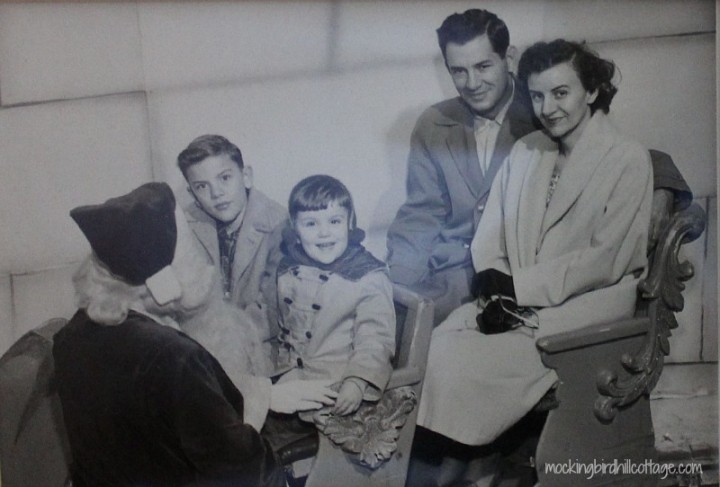 And my dear, beautiful brother. I miss him.
Mom's holding her glasses. So sweet.
My mom saved all these photos for me and I'm so grateful. I finally found a frame a few years ago that had a mat designed for 4 photos. This is one of my most treasured possessions.
Have a magical Christmas Eve.