It's amazing what a good camera can do. Let me stop and say that my other camera is very good indeed and has served me well. I plan to keep it around here because I'm rather fond of it. However, this new camera is…well, it is several steps up and, goodness, I am in love.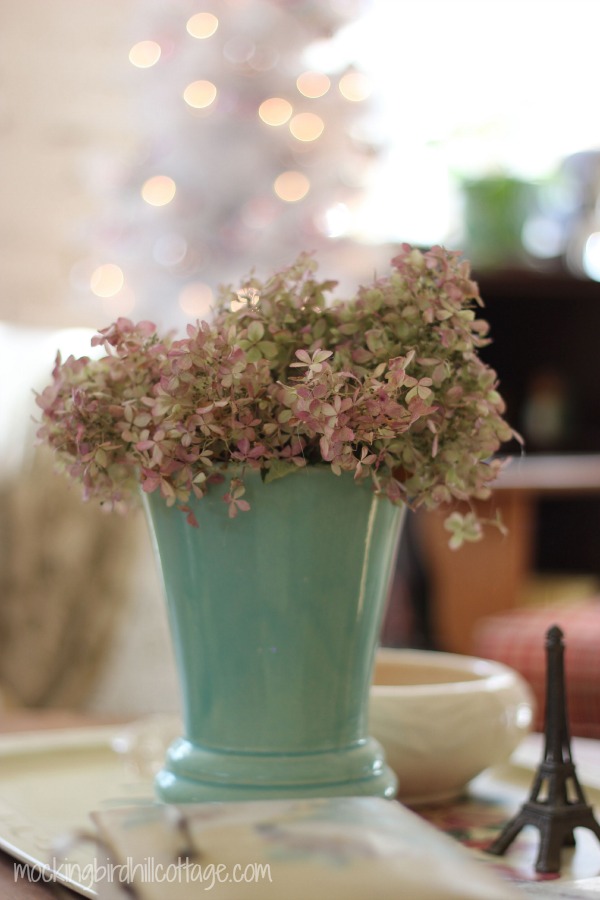 Oh, that bokeh. I'm sure glad it's Christmas time, if only for the Christmas tree lights! It's a perfect time to experiment.
And here comes Scout, wondering why the heck I'm taking her picture yet again.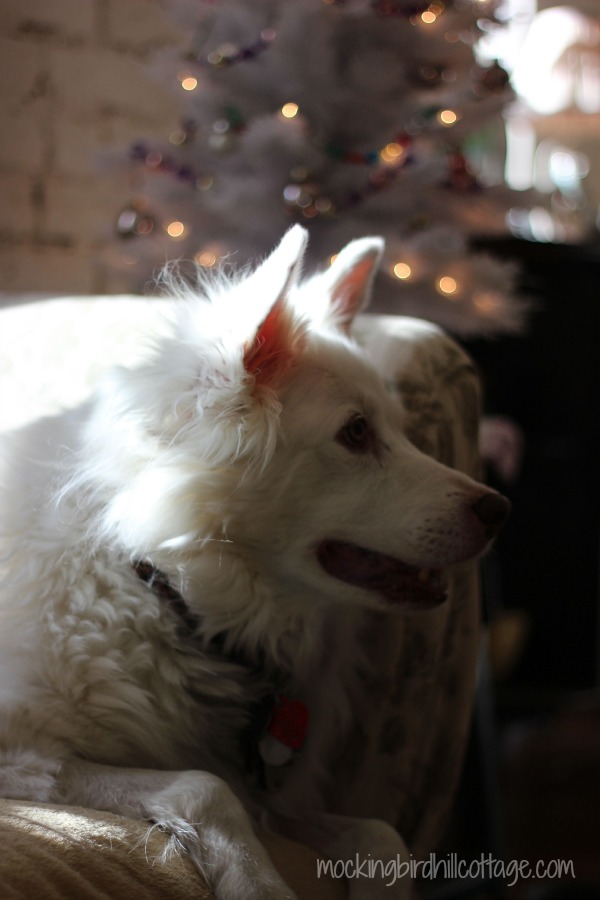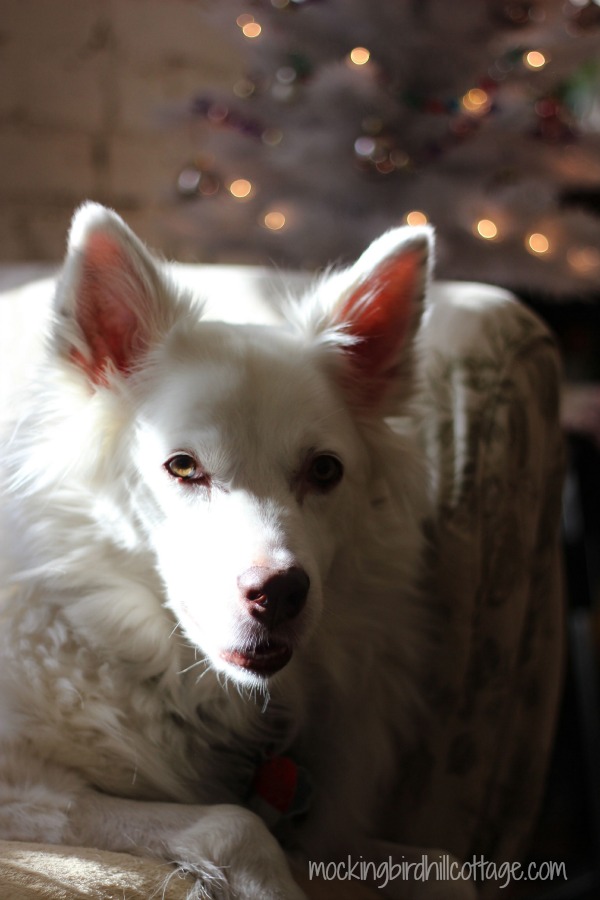 If looks could kill.
Scout is always highly photogenic, but I'm loving the detail in these photos. And the bokeh. And the light shining through her pink ears.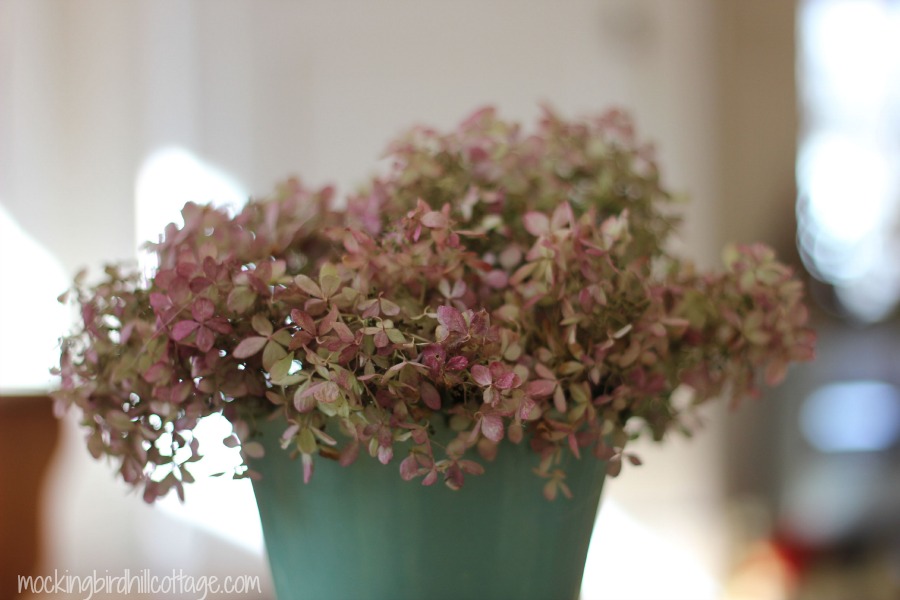 Pretty dried hydrangeas. Ah, camera, you make me very happy.
In other news, my squirrel flannel pajamas are showing signs of wear and tear. A tear in the back, worn fabric near the pockets and, ahem, a rip in the crotch…so I had to buy a new pair.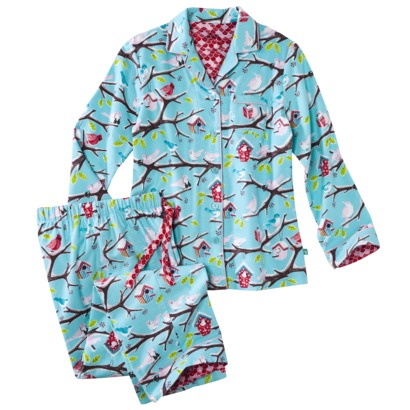 I got these at Target. Nick and Nora – my favorite brand of PJs. I love the color and the little birds on wintry branches. After I came home with them and wore them a few days, Don said he missed my squirrel pajamas (probably because he gave them to me.) He sounded so forlorn that I wore them every night until he left for San Diego. Sort of sweet, don't you think?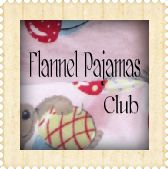 Fellow flannel pajamas lovers, I plan on having some sort of bloggie get together in January or February. On a date I will set later, each of us will link up with a photo of ourselves wearing our flannel pajamas or with a photo of the pajamas themselves. They can be simple or funny or anything you like. We'll call it Flannel Pajamas Day. What do you think of that idea? Hey, don't worry. I'll have a big old picture of me in my pajamas. I promise.
I'll be back tonight at 8:00 est for A Favorite Thing – Holiday Edition.
A reminder about the great holiday deal going on at the Frédéric Fekkai Website – valid on all items. With a minimum $50 purchase, you will receive 10% off your order and a complimentary exclusive holiday headband. You can read more about the products in my post here. And be sure to visit the website to explore.
Happy Friday.