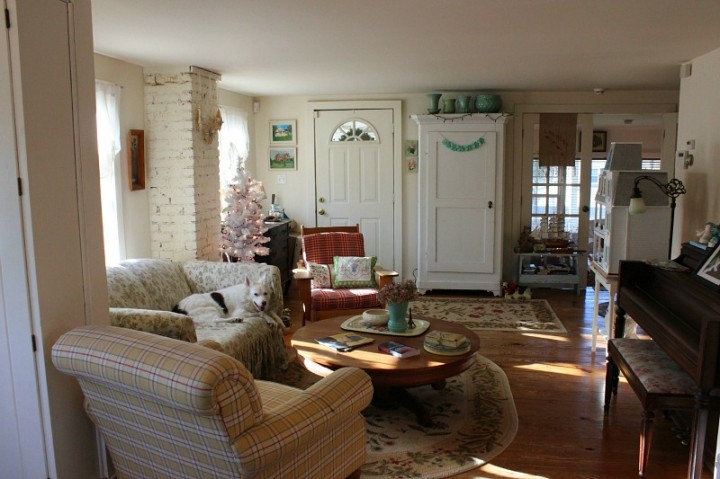 Since I have no photos from Hartford to share with you (it's too friggin' cold to mess around with my iPhone) I'll share a couple of 'living room' photos with you today. Oh, there's my Scoutie. I miss her. I called and checked on her yesterday and she seems to be doing well. The tech said she was very sweet and 'mellow.' That's the same word they used when she was in for a couple of days being treated for lyme. At the time, I figured she was mellow because she was sick. But here it is again. Mellow is not a word I would use to describe Scout. Sweet? Yes. Mellow? Hmmm. Anyway, I am greatly relieved to hear she is doing okay.
I drove to Hartford after a sleepless night. No kidding. I think I slept a total of 30 minutes. And I was so sore from shoveling that I could barely move. I still am. Somehow I made it here, arrived at rehearsal seemingly cheery and charming, and worked for several hours with the actors. I'm staying in Company Housing this time – in a small apartment that borders Bushnell Park. Nice enough. The apartments are in what used to be an office building and the ceilings are very high. The windows are so tall that I can't reach the opener for the blinds. I sort of prefer the suite I had at Homewood Suites last year. It was sunny and spacious and cheery. But for two days, I can handle this – although I can tell a smoker stayed here before me. I can smell it everywhere. Yuck.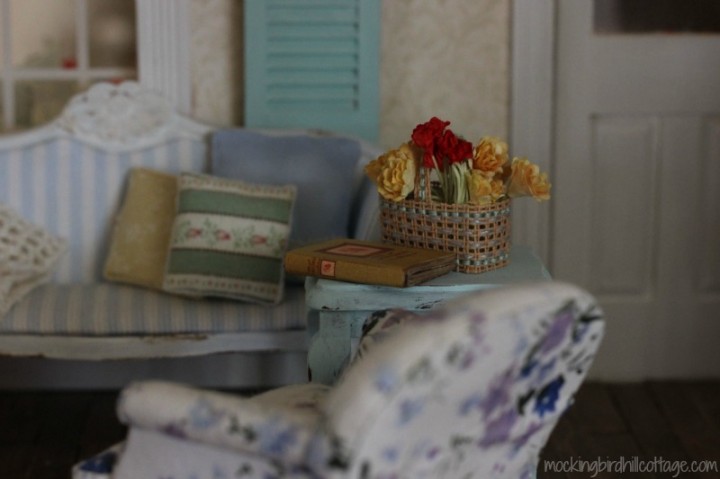 I'm having lunch with my friend who is the Artistic Director of Hartford Stage, as well as the director of this particular production, before rehearsal today. I will be working on his production of Twelfth Night in the spring. More rehearsal tomorrow and then I drive home. (And there is more snow coming later today. I'm already sick of winter.) At least the roads will be clear when I head out tomorrow evening.
As Don said, it's a curious feeling knowing that our little family is spread out – all of us in strange beds. Rather unsettling. Though I like the adventure of life on the road, I much prefer being home in my little nest. I was going to say I much prefer my own bed but our mattress is in such a sad state that, in all honesty, I can't say that. This mattress is better. Everything else? Home is best.
Happy Saturday.