I am somewhat vain about my hair. I like it. I know it can be pretty when I take the time to style it. As someone who is watching her skin sag a little/lot and wrinkles appear where there were none and who won't go under the knife, it's nice to know that I have some control over my hair!
Frédéric Fekkai has long been on my radar. The famous French hairstylist is known world wide for his skill with hair, his gorgeous cuts and for his hair care products. His list of celebrity clients is long. Oh, to have my hair cut by Frédéric Fekkai!
But that probably will never happen.
However, I do have access to his hair products. And so do you. His collection of hair care products was developed to meet the particular needs of different hair types. And because of that, you can find exactly what you need. Advanced Care? Repair? Styling? Color Care? They are all there and there's even more. Every product is tested in the Fekkai salons before being introduced to the world.
I have long hair. It's changing as I grow older with that peculiar combination of my original brown hair and the slightly more wiry gray hair that is taking over! Though I have always had oily hair, I find it is changing to something that suffers from dryness more often than not.
I love shea butter for its restorative powers and Fekkai has a great line of Shea Butter Products.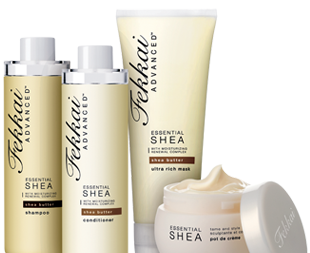 These products "transform dry coarse hair into silky tresses." Okay. I'm on board.
Or how about their Ageless line?
The Ageless Line "restores hair's intrinsic strength, structure and vitality." Those of us with 'older' hair can sure use a lift, don't you agree?
For those of you who style your hair, how about Coiff ™ Stylers?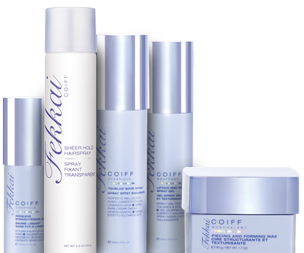 They're designed for texture, holding and molding.
The products are beautifully packaged, aren't they?
There is a great holiday deal going on right now at the Frédéric Fekkai website. It's valid on all Fekkai items. With a minimum $50 order, you will received 10% off your total order and a complimentary exclusive holiday headband (while supplies last.) Promo Code: HEADBAND. Just click on this link and go explore! It's easy to purchase online.
I wish you many good things, among them pretty hair for the holidays!