Week 21 of A Favorite Thing is here. 21 is a lucky number for me, so let the festivities begin. I hope those of you who are, like me, buried in this deep freeze find relief soon! The mid-thirties temperatures promised for Monday seem positively balmy!
Let's look at some highlights from last week. By the way, I really endeavor to make sure everyone gets a highlight at some time or other, so if I haven't highlighted your post yet, take heart – I will.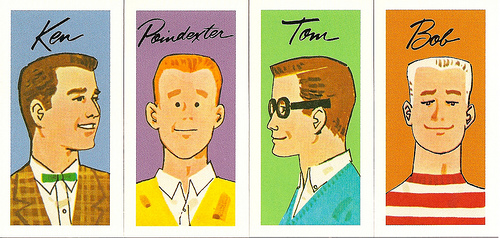 Martha of Poetry and a Cup of Tea showed us her present from her cousin Brenda. A Barbie game! I was instantly filled with memories as I read Martha's post. I used to play this game all the time and, like Martha, got stuck with Poindexter a bit too often.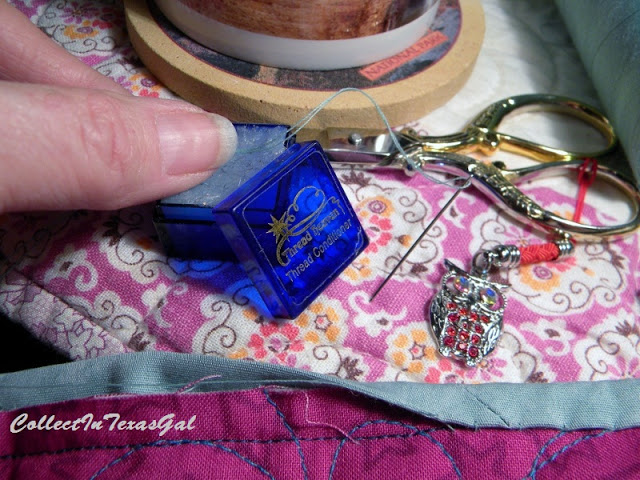 Sue, of Collect In Texas Gal, shared some quilt binding tips with us. I've often thought about using Thread Heaven and for some reason, I haven't. So I sure appreciated her take on it and I will be ordering it very soon. She also suggested a magnifying lamp and I'm just about to admit that one will be a necessity for me very soon.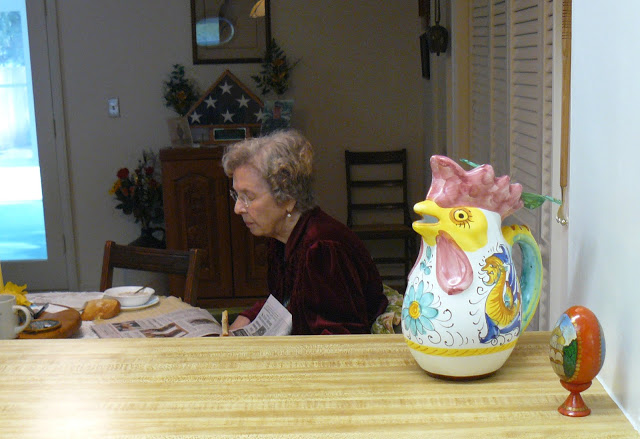 Suzan, of Tree Hugger, shared the visit she and her sister made home to celebrate their mom's 82nd birthday. Happy Birthday!
This week I am sharing another favorite thing with you – my dollhouse. I bought it for $35 via Craig's List and here is how it looked when I got it: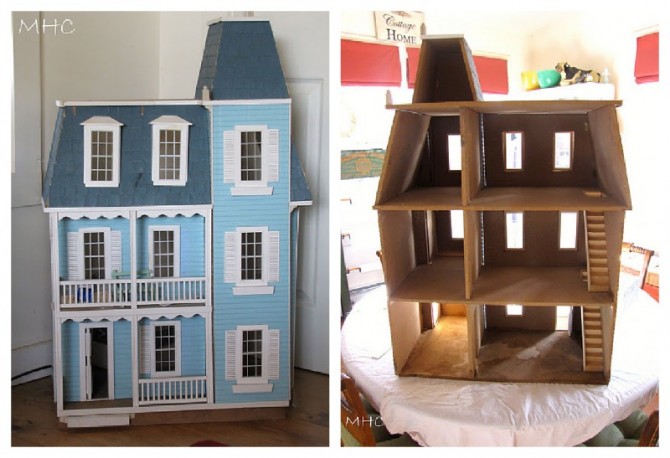 It had been sorely neglected: the shutters were fake, the door wouldn't close, there were shingles missing and the cupola had been attached in the wrong place. The inside? Water damage, warped floor, badly put together walls resulting in funky seams.
Here is how it looks now: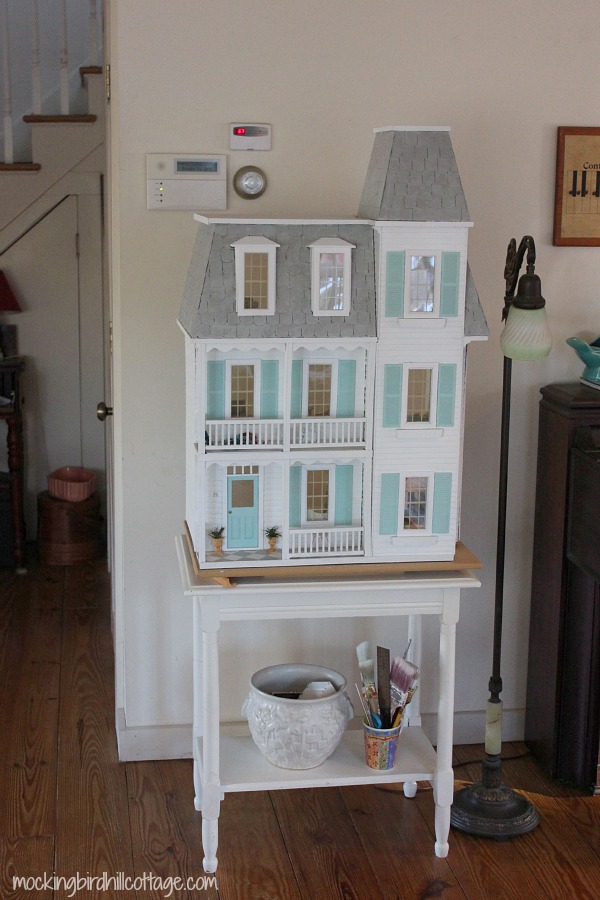 And a glimpse of some of the rooms I've been working on: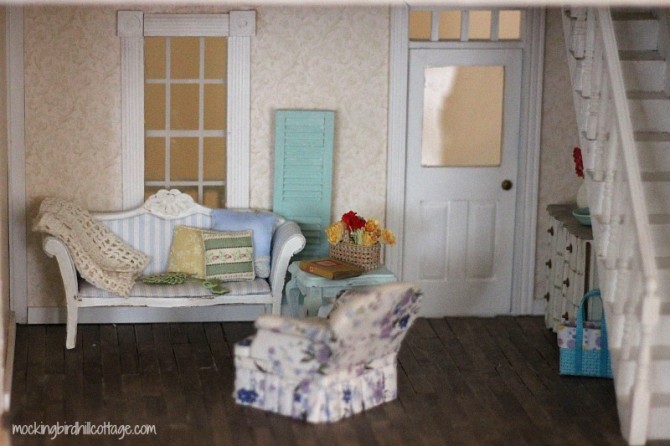 The living room.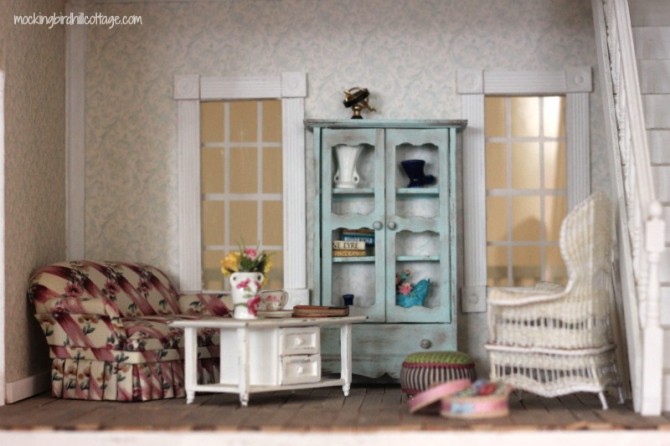 The den.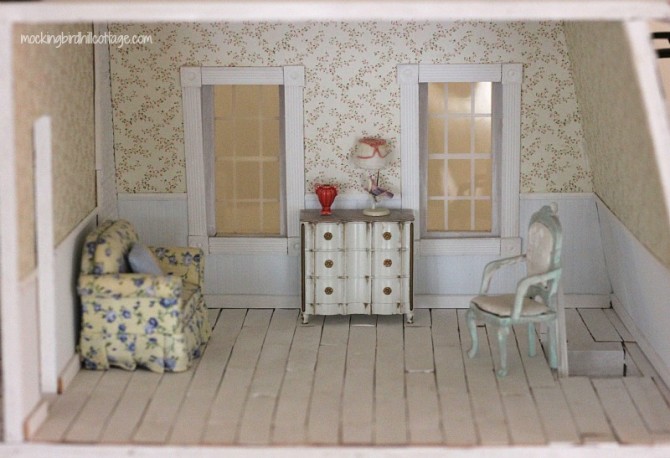 The bedroom. Still needs a bed!
I shot these with my nifty fifty lens and purposely blurred parts of the photo. I wanted to get some of the kitchen but it's too dark outside today, so I'll show you that room another day.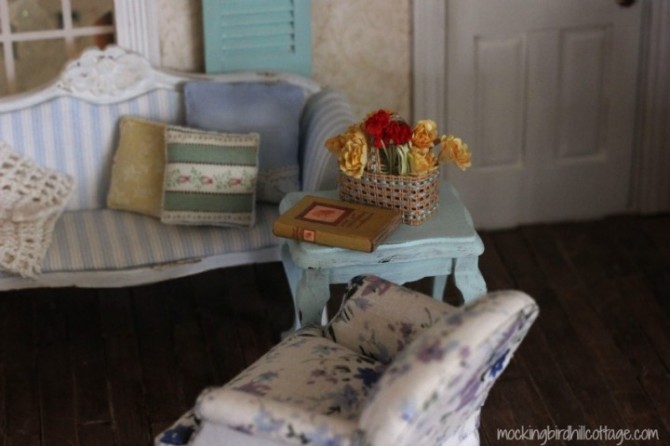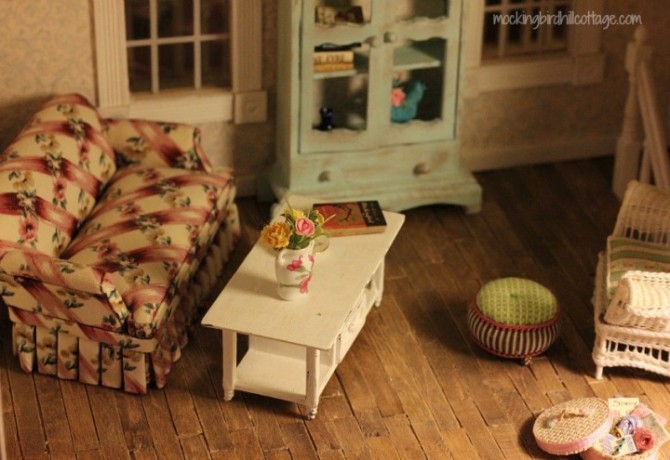 Some close-ups. I haven't started the craft room/office and I've laid floor down in the bathroom but that's it so far. Hope you enjoyed this little tour. You can read about the progress by going to this link.
Now it's your turn!
You can link up anytime from this evening through Sunday. Make sure you enter the URL of your post. If you're unsure how to do that, just click on your post title after you've published it and copy the information in your browser address window. Come back here, paste the URL into your link entry and there you go! If you have any problems, drop me an email and I'll help you out. Please link back to this blog on your post. That way, those that read your post and are interested in reading more can do so.

One of my concerns about link parties is that the very reason for them has somewhat gone by the wayside. They've become so big and there are so many of them that many bloggers don't take the time to visit any of the other participants. Link parties are a way to meet new bloggers and share with each other and the only way to do that is to visit each other. So, please, take some time to visit everyone over the next few days. No rush. Stop by, introduce yourself, and leave a comment. It's the neighborly thing to do. It's also nice if you leave a comment here, as well.
Have fun, everyone!