It's that time again! Time to share some of our favorite thing with like-minded souls. To discover what fellow bloggers collect or covet or just plain love. Welcome to A Favorite Thing.
Let's look at some highlights from last week: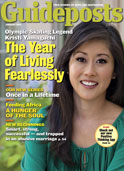 Jeanmarie of Mrs. D Crochets shared Guideposts magazine, founded by Dr. Norman Vincent Peale, the famous believer in the power of positive thinking. Jeanmarie believes in positive thinking and the Law of Attraction – as do I. Her subscription magically starting appearing in her mailbox in September. She has no idea who sent it to her but she sure appreciates it.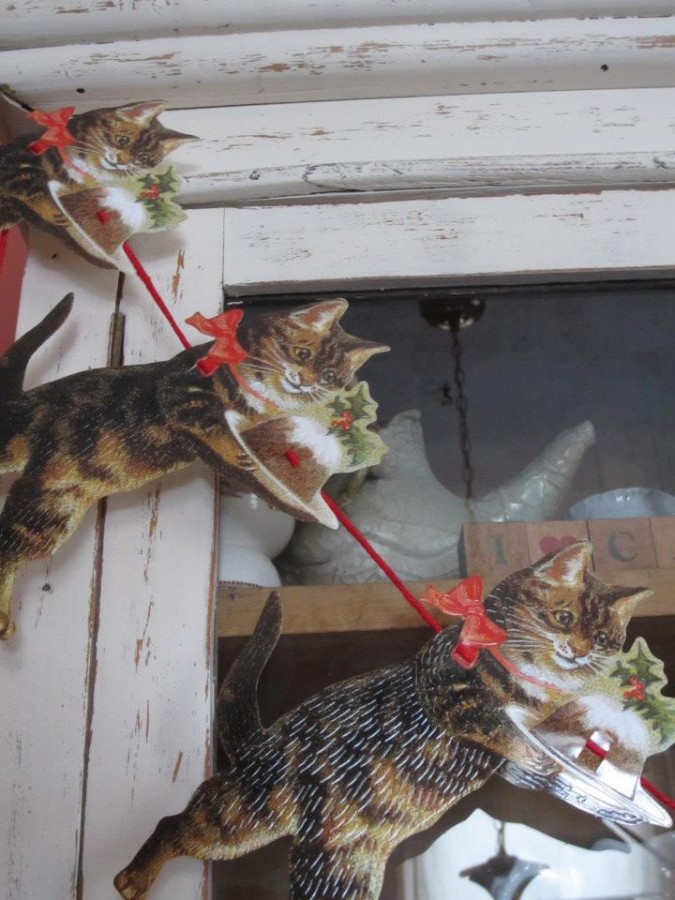 Deb at Just Cats shared the wonderful garland a blogging friend sent her. Beautiful tabby cats carrying plum pudding. I love this! And I can't imagine a more perfect place to display it in than Deb's home.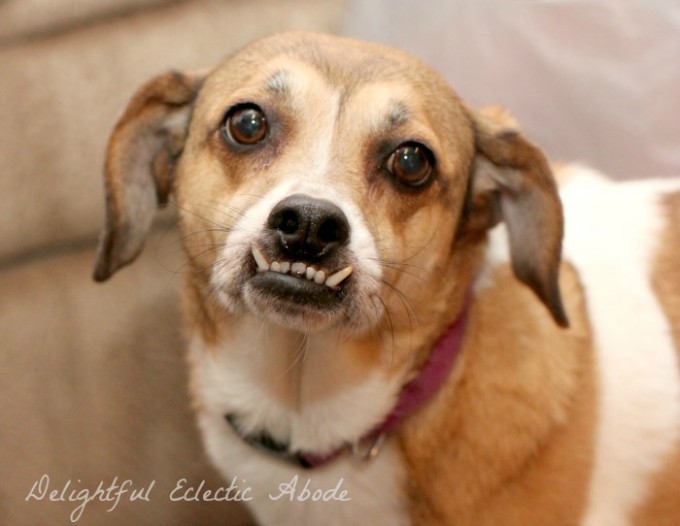 Sandy, of Delightful Eclectic Abode shared her love of dogs. Look at that face! And the underbite! As a certified dog lover myself, I totally understand Sandy's feelings.
My favorite thing this week is Roseville Pottery: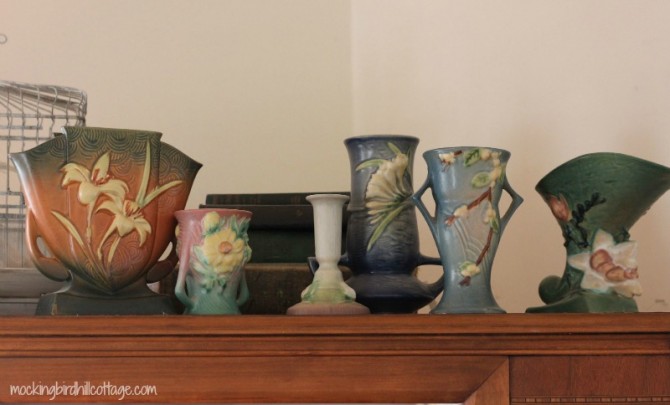 I have a modest collection and some of it is shown in this photo. Some pieces have been found at auction or on eBay or in shops, others have been given to me by a fellow blogger. I love the lush look of Roseville. The curvy lines, the flowers, the wonderful colors. It can be expensive, so I only buy a piece every once in a while. I have some beautiful pieces on my dresser in my bedroom, as well.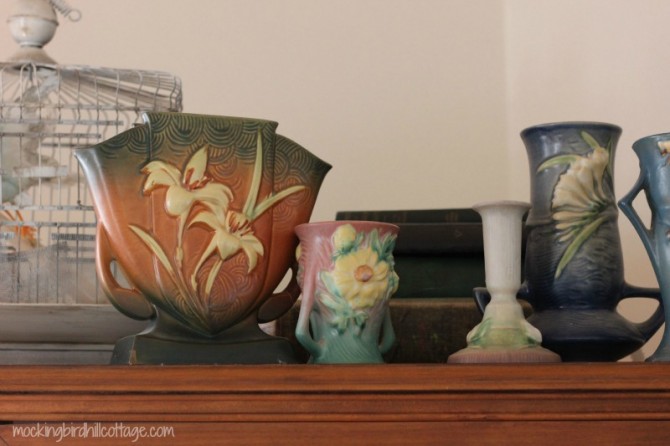 Isn't it gorgeous?
Now it's your turn!
You can link up anytime from this evening through Sunday. Make sure you enter the URL of your post. If you're unsure how to do that, just click on your post title after you've published it and copy the information in your browser address window. Come back here, paste the URL into your link entry and there you go! If you have any problems, drop me an email and I'll help you out. Please link back to this blog on your post. That way, those that read your post and are interested in reading more can do so.

One of my concerns about link parties is that the very reason for them has somewhat gone by the wayside. They've become so big and there are so many of them that many bloggers don't take the time to visit any of the other participants. Link parties are a way to meet new bloggers and share with each other and the only way to do that is to visit each other. So, please, take some time to visit everyone over the next few days. No rush. Stop by, introduce yourself, and leave a comment. It's the neighborly thing to do. It's also nice if you leave a comment here, as well.
Have fun!