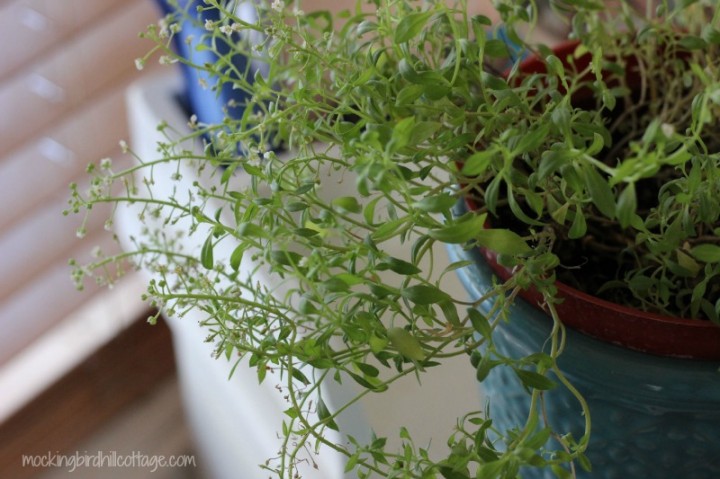 A little touch of green helps so much in this landscape of white, brown and gray. Thank goodness for house plants! And color, yet another reason why I like color in my house. If my house was filled with whites and neutrals right now, I'd have to do something desperate. And we don't want that, do we? As it is, this very cold weather has insured that none of the snow is melting in the near future.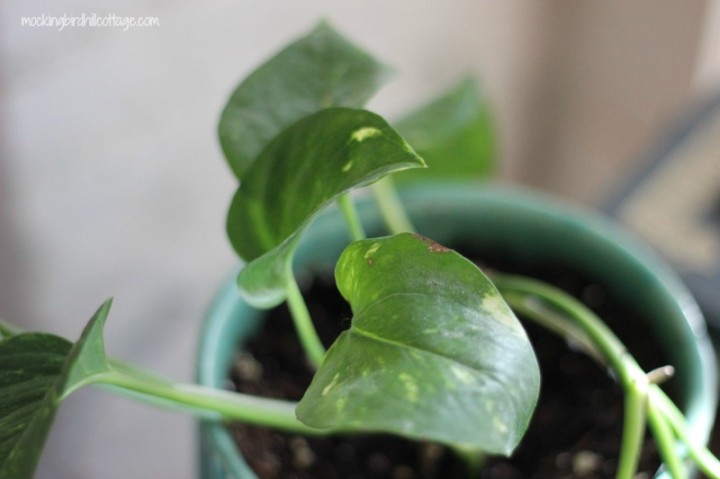 Oh reliable, dependable pothos, I love you. I can neglect you and still you hang in there and when I come to my senses and water you, you are perky once again, almost as if you were never thirsty in the first place.
I'm loving my new camera. My favorite subject remains my little girl. As Don says, she's the most photographed member of our family.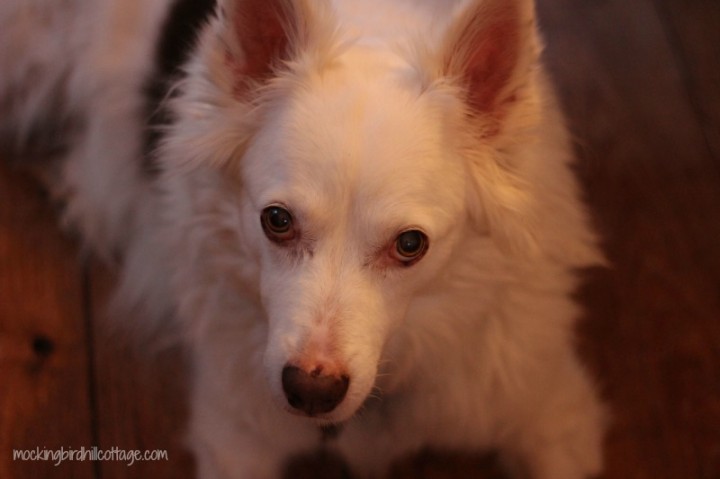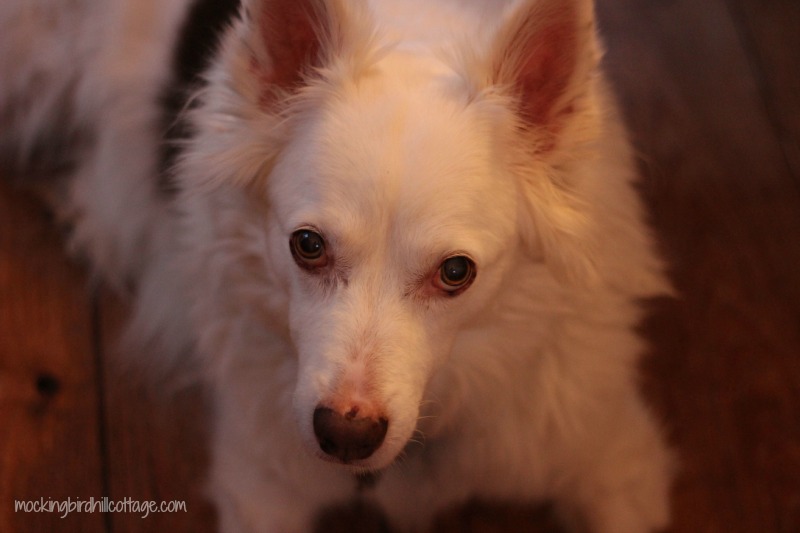 She's never very pleased when I follow her around begging her to stay still and pose for me. This was taken in the kitchen and she was much more interested in the possibility of food.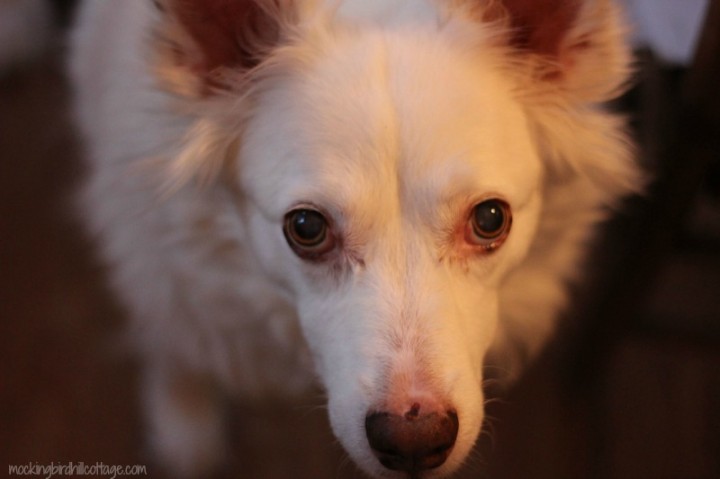 I ask you, how could I not take pictures of this girl?
I am now realizing that yesterday's post might have been confusing. I'm finishing the afghan in the normal way: adding a yarn border. The batting and the backing are for the quilt top that I finished a couple of years ago and that I am now making my winter project. Sorry for any confusion.
I'll be back at 8:00 pm EST for A Favorite Thing. And now I'm off to take my coolant-guzzling car in to be checked.
Happy Friday.