The deep freeze continues. Some relief is in store tomorrow, though we're going to get the dreaded 'wintry mix.' And on Wednesday? Highs in the fifties. Go figure. The temperature changes from day to day this winter have been mind-boggling. But the sun is out and that makes everything better.
• Yesterday I received a couple of packages in the mail. One was from my talented sister, Meredith. She has been experimenting with needle felting. Let's see what that cutie sent to me: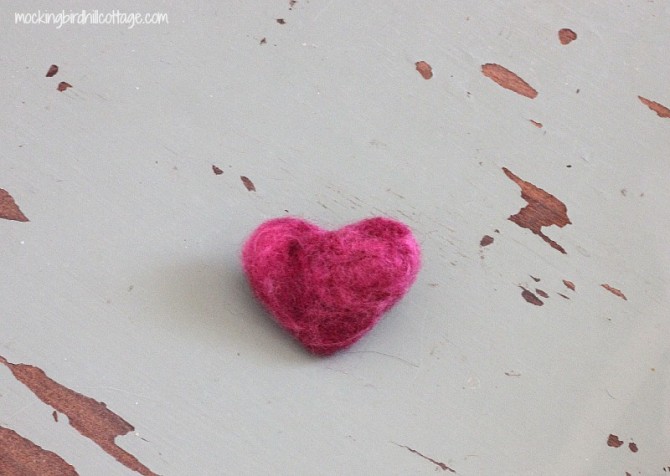 This adorable felted heart pin. Isn't it sweet? Our Etsy shop just might have a variation on this heart very soon. Just giving you a heads up.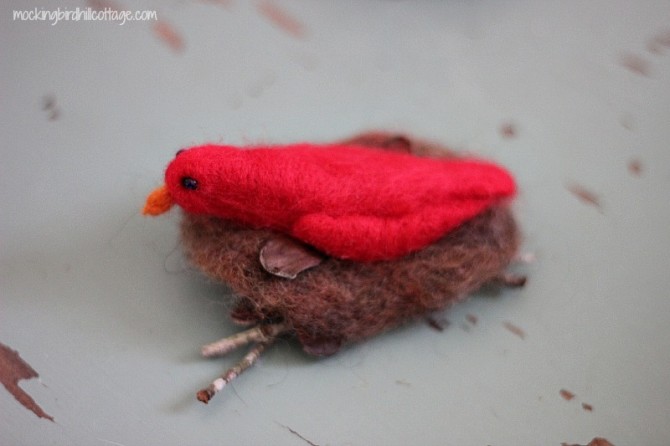 Oh. my. goodness. I am in love with this beautiful bird, complete with a nest on a branch. As you know, I love birds. I love red. This is perfect.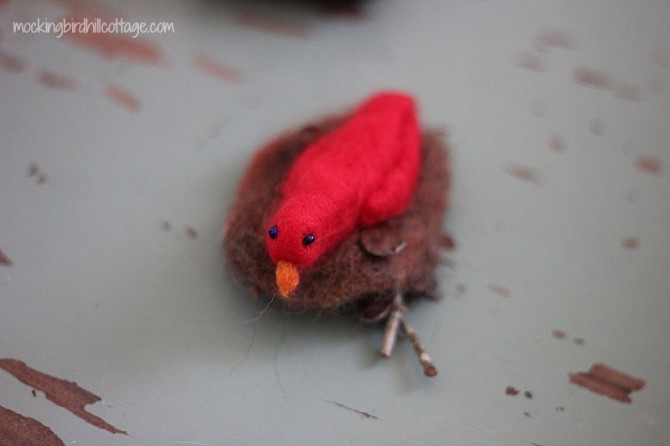 Be still my heart. Meredith will most likely be embarrassed by my posting these photos, but I'm so proud of her creativity. These are her first forays into needle felting and they are fabulous. Imagine all the wonderful creations that are in store.
Thank you, sweet sister of mine.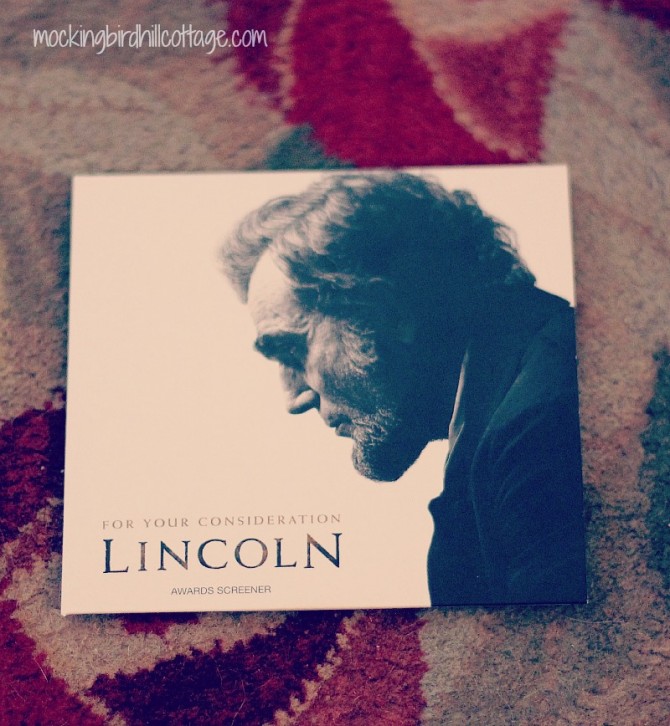 • The Screen Actors Guild sent us an Awards Screener copy of Lincoln and I watched it last night. I really loved it. There's so much important history in this story. Everyone in our current Congress should watch it. They could learn a thing or two. Or three. Lincoln has always been fascinating to me and now I want to read Doris Kearns Goodwin's book on which the movie is based.
The cast is stellar. (There are at least 3 actors in major roles that I have worked with and coached. That makes me smile.)
Daniel Day-Lewis is simply incredible. He is a brilliant actor on any old day of the week, but this performance is pitch perfect and worthy of an Oscar. Sally Field is heartbreaking and wonderful as the First Lady.
• I finished Gone Girl. I wasn't all that crazy about it. Gillian Flynn is a brilliant writer. No bones about it. She writes beautifully and her intricate plot, which weaves together a complicated story and lays a trail of tantalizing clues that reveal more and more about the characters, is first-rate. That being said, my problem was that I didn't much like the two major characters. There was nothing that made me root for one or the other or ultimately care what happened to them. Neither of them had much in the way of redeeming character traits, so I was left feeling empty and unsatisfied. It's the kind of book, for me, that dazzles me with the sheer skill of the writing, but leaves me feeling like I would if I wanted a full dinner but got an elaborate dessert instead. I love dessert, don't get me wrong. But it doesn't fill me up.
I'm sure I am in the minority here. This is a hugely popular book and I know it. And I'll never give plot points away. Just my 'unofficial' review.
• Just a word about my weekly A Favorite Thing party and why I love it. Two words: cozy and manageable. I feel strongly that it is my duty to visit and comment on every post. And I do. I'm the hostess, after all, and it's the polite thing to do. I welcome all new participants, of course, but this party isn't about numbers. It's about sharing stories with each other. I know that other linky parties are much bigger. But, since my aim is to share in your posts and comment on each one, this cozy little get-together is just perfect. However, if the numbers did go up from, say 40 or 50 to 80, I would still visit each and every one of you. If it ever got to the point where I couldn't visit you, I'd have to reconsider the whole thing.
Okay. I just may clean out our closet today. You have no idea what a mess it is. Then I will reward myself with some work on my dollhouse. Clean and sort first. Play later.
Happy Sunday.