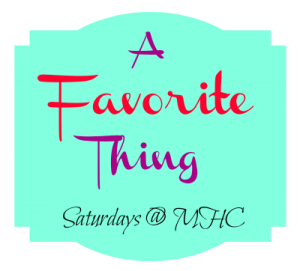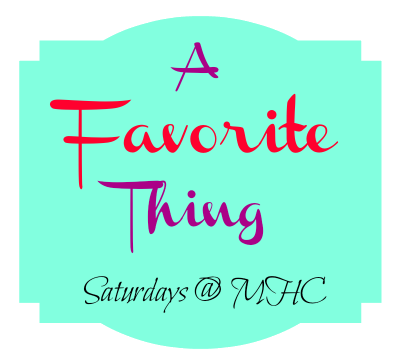 Welcome to week number 25 of A Favorite Thing! I'm so glad you've stopped by.
Let's look at some highlights from last week's party.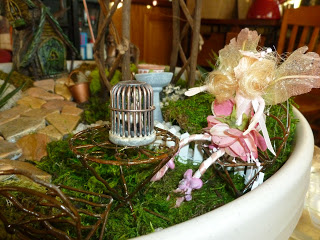 Lynn, from It's a July Thing, shared her Fairy Garden with us. That's Zelda there, basking in the beauty of the garden. How lovely it is!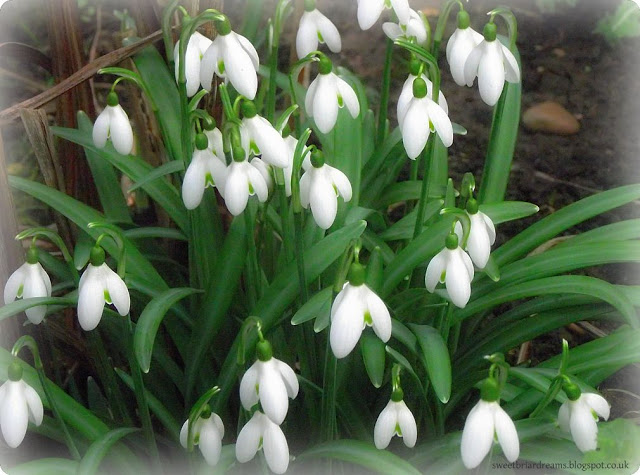 Chel, of Sweetbriar Dreams, shared several things, including these lovely snowdrops that are coming up in her garden. Chel, I'd give anything to see something blooming at this point in the winter!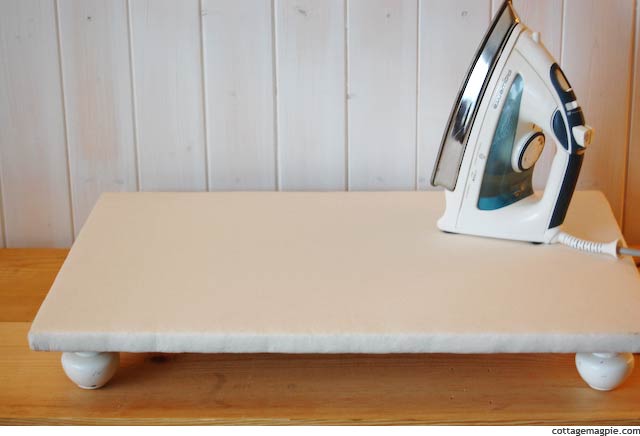 Angela, at The Cottage Magpie, shared a great tutorial on How to Make an Ironing Surface. I am going to do this, Angela. It's the perfect size to have on hand, especially when sewing!
Thanks to everyone who shared something last week.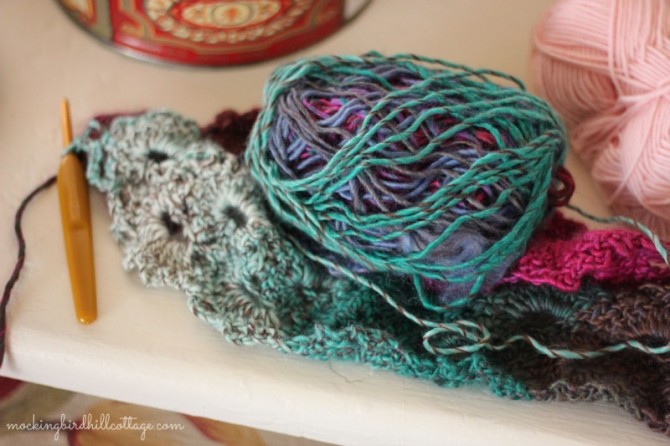 This week, I am sharing my love of crochet. It's definitely a favorite thing. Most of you know that I do a lot of crocheting, especially for the Etsy shop. I know how to knit and have done my fair share of it, but I prefer crochet. I like the rhythm of it, the movement of the crochet hook, the look of the stitches…everything. My grandmother, who despaired of ever getting me to understand crochet, must be smiling somewhere. Of course, she crocheted with thread and created amazing doilies and edgings for pillowcases. I haven't done anything that small and intricate. Maybe someday.
Now it's your turn!
You can link up anytime from this evening through Sunday. Make sure you enter the URL of your post. If you're unsure how to do that, just click on your post title after you've published it and copy the information in your browser address window. Come back here, paste the URL into your link entry and there you go! If you have any problems, drop me an email and I'll help you out. Please link back to this blog on your post. That way, those that read your post and are interested in reading more can do so.

One of my concerns about link parties is that the very reason for them has somewhat gone by the wayside. They've become so big and there are so many of them that many bloggers don't take the time to visit any of the other participants. Link parties are a way to meet new bloggers and share with each other and the only way to do that is to visit each other. So, please, take some time to visit everyone over the next few days. No rush. Stop by, introduce yourself, and leave a comment. It's the neighborly thing to do. It's also nice if you leave a comment here, as well.
Enjoy, everyone.