Do you ever find yourself juggling projects?
I seem to be doing a lot of that lately. I'm hand quilting the bed quilt and I can see the end in the not-so-far-off distance. But then I have to leave it to crochet some scarves. Which I then leave to try my hand at some new crochet flower patterns that I might use for garlands.
But I have two books to review: one next week and one the week after. So I have to make sure I allow time for book reading.
And then a customer orders one of my Crochet Flower Garlands and I have to crochet the flowers, since I make them to order.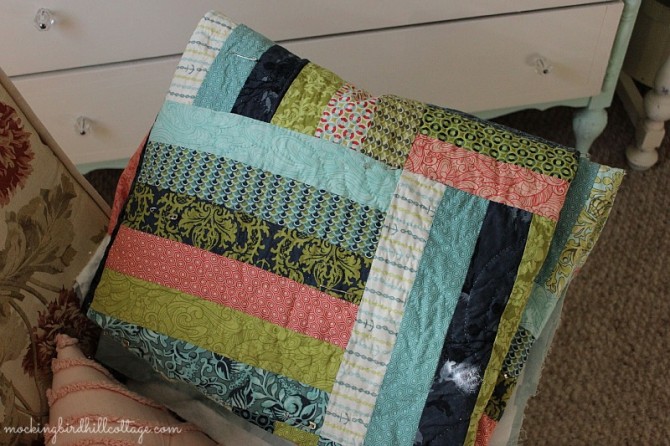 Then I discover this quilt that I made in San Diego as part of a Quilt Along and my attention is diverted once more. You can see that I've hand quilted quite a bit of it already. That happened a few years ago. But there's more to go.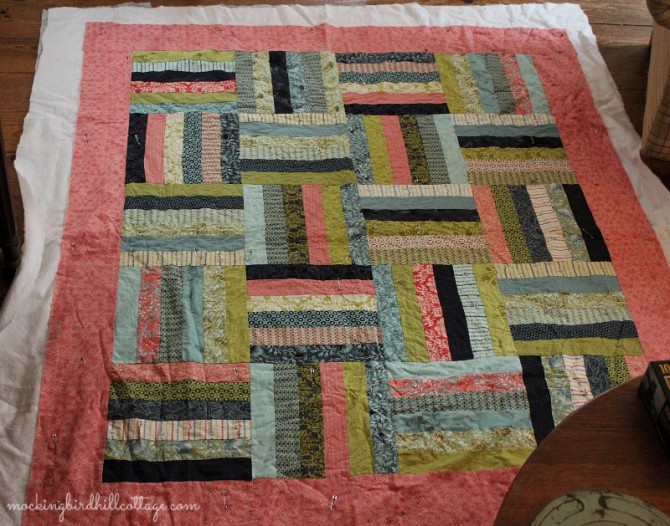 It measures 58 inches by 69 inches in its unfinished state. I'm not sure what the heck I'll do with it when it's finished, but the project grew out of a six month long stint in San Diego where I knew I had to make something or go crazy. That's when my dear friend Ingrid, who is a costume designer, lent me her Featherweight. (And when I fell in love with Featherweights.) I found a Quilt Along online. I didn't have any of my fabric stash with me, so I bought a jelly roll of pretty fabric and some more for the border and back. I also pieced the bed quilt during that same time.
Very, very simple, but nicely graphic pattern.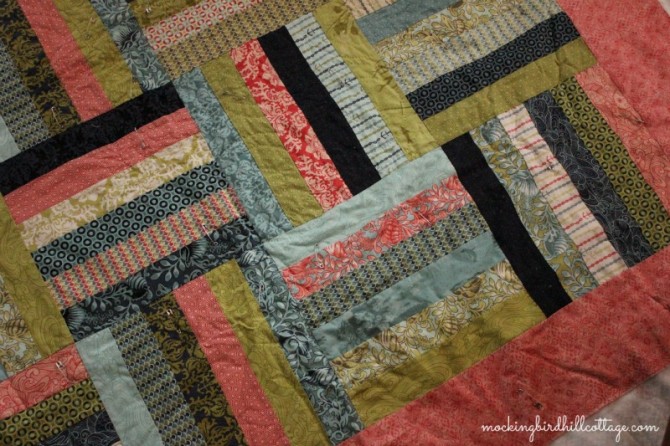 I love the fabrics. It won't take long to finish the hand quilting. It might be too large to use as a wall hanging, though that's what I'd love to do with it.
Stop right there, Claudia. You have books to read, another quilt to finish first, scarves to crochet and a script to work on.
Not to mention a house to clean, errands to run, Etsy packages to mail and a dog that needs a bath.
Psst. Don't tell him, but I don't work quite as efficiently when Don is here. My rhythm gets out of whack. He's distracting.
Do you find yourself in the same situation? Juggling projects? Perhaps a little ADD about the whole thing? Please share.
Oh, and speaking of projects, there are two new scarves in the shop. I don't know what the weather is like where you live, but we have a good month or so left of winter. Maybe more. These are in wool and acrylic and they are soft and beautiful.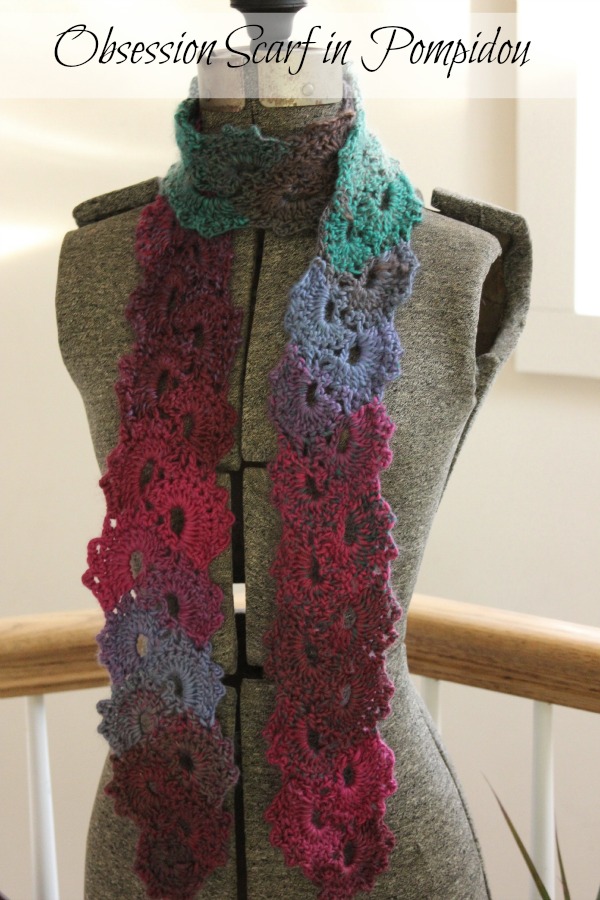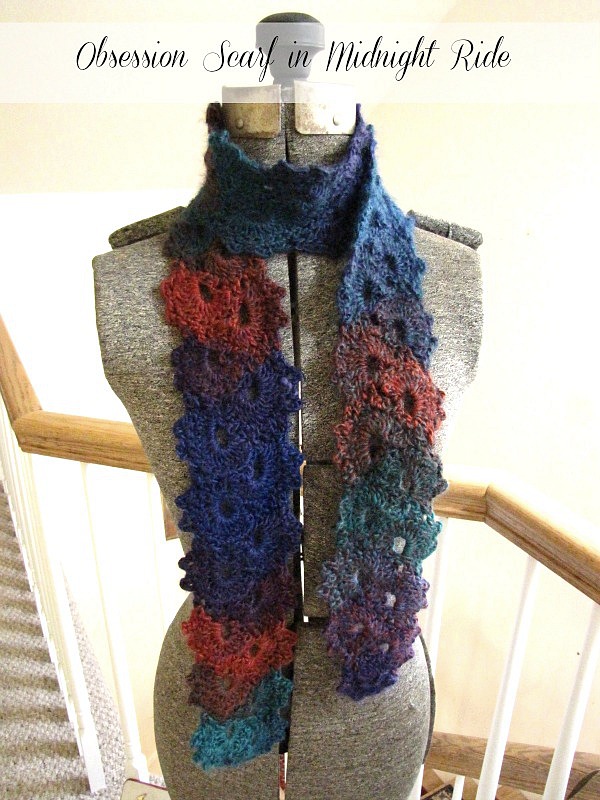 I have a couple more to make in silk/bamboo and then, my friends, I'm considering retiring this pattern. That's not definite but if you have been interested in getting one, now just might be the time.
Happy Tuesday.