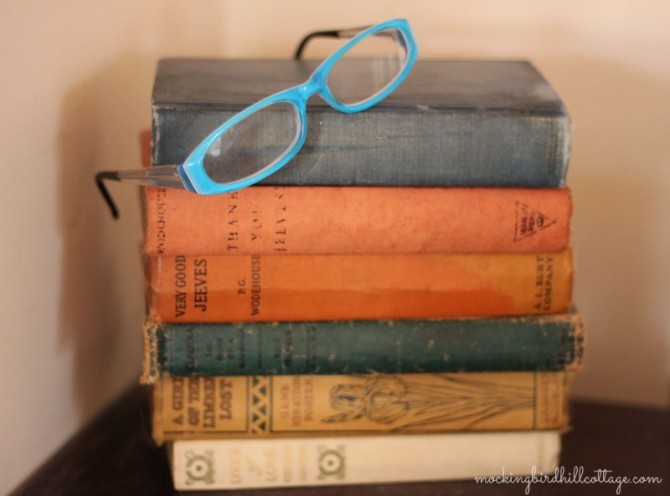 You all know that I am an avid reader. And that I support independent bookstores and three-dimensional books that you can hold in your hand. I do my best to buy real books when I can and when I can't, I support my local library and check out lots of books.
On any given day here at the cottage, you'll see stacks of reading material in most every room. Right now, there are two books from the library sitting on the kitchen table. There's a stack of books on the coffee table in the den. Don's current reading material is on the coffee table in the living room. And there is the ever-present stack of books on my bedside table.
Books are wondrous things.
I just finished (this morning) Daniel Silva's latest in the Gabriel Allon series, The Fallen Angel. Man, he's a good writer! I'm also reading Marianne Williamson's latest, The Law of Divine Compensation. I've been able to hear Marianne lecture more than a few times and I've met her. I admire her tremendously. Next up? Two books that I will be reviewing: No Mark Upon Her by Deborah Crombie and Madeleine Albright's (another woman I greatly admire) memoir, Prague Winter. And there's always something else waiting in the wings.
Don's reading Neil Young's autobiography, Waging Heavy Peace. He loves it.
What books are you reading? (And I'm not counting magazines. I'm talking books.) Tell us about them. Are they good? Do you recommend them? I love hearing about new-to-me authors. Walking into a home filled with books is such a joy because I can learn so much about people by the books they read and keep. Perhaps we can fill this little spot in the blogging world with virtual bookshelves full of great books and recommendations. And I can learn more about you.
Blogkeeping:
• I will pick the winner of the Five Years of Blogging giveaway tonight. It's not too late to enter. But you have to leave a comment on the actual post. Deadline 9:00 pm EST.
• I had some problems with my feed last week. The blog had stopped updating in blog rolls. Those who subscribe via email weren't getting new posts. I wasn't getting updates in Google Reader. So I did some research and fixed a few things. One reader tells me she is getting duplicate updates in Google Reader. Another tells me that she is getting duplicate emails. I subscribe to my blog via three different email addresses just so I can monitor this kind of thing and I haven't had any trouble with duplicate posts. But if you subscribed to my blog when it was on Blogger and then re-subscribed when I moved to WordPress, that might account for the duplicates. Just a thought. Anyway, I'm not sure what the answer is and Feedburner often has glitches. Frankly, I'd rather you get the post twice than not at all, so unless this is a big problem, I am going to leave it alone. Trying to get any help from Feedburner is virtually impossible, believe me. You're welcome to drop me an email if you've been having problems with your email subscription.
• See you tonight at 8:00 pm EST for A Favorite Thing.
Happy Friday.