What I've been doing, gazing upon and generally up to the last few days: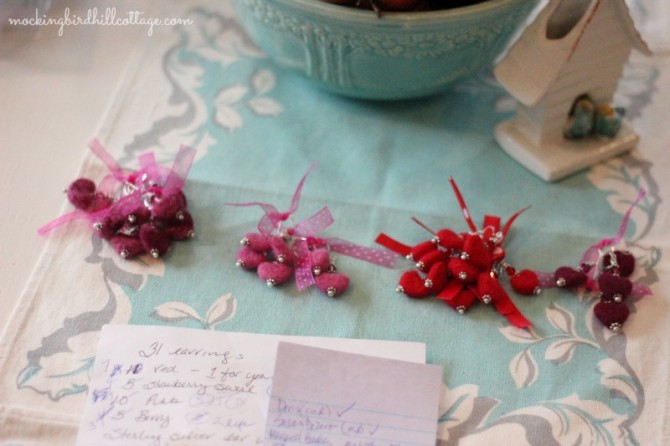 Sorting, listing, keeping track of, packing, sending: our heart shaped earrings. On Monday, I spent a couple of hours wrapping, writing shipping labels, and packing all the earring orders. On Tuesday, I took them all to the Post Office and they are now winging their way to you. We have a few more in the shop if you're interested.
I love them.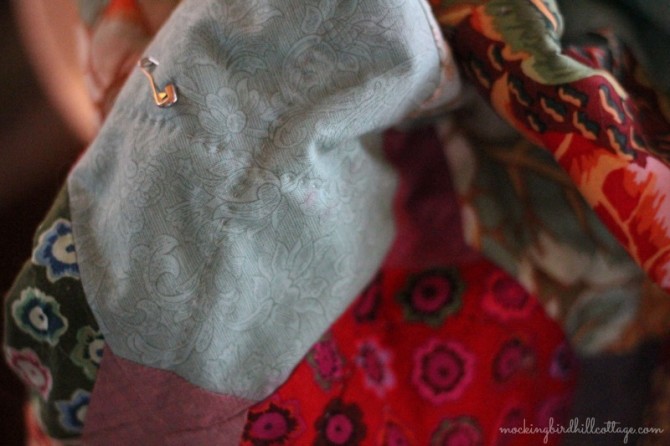 Quilting in the evenings. I'm more than half way through. Maybe almost 3/4 of the way through!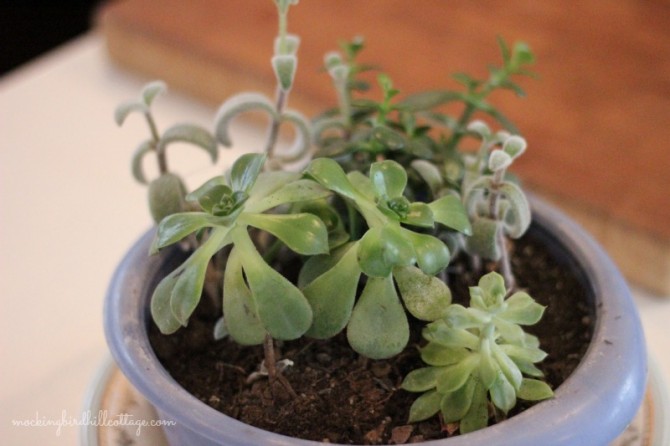 Tending Riley's Dish Garden. I'm trying not to over water these succulents. I've been missing my boy so much lately. I've always sung a lot to my dogs and sometimes I find myself singing a lyric that includes "Riley and Scout" and I stop short, with a jolt to my heart of missing my boy and the realization once again that he isn't here for me to pet and love and take care of.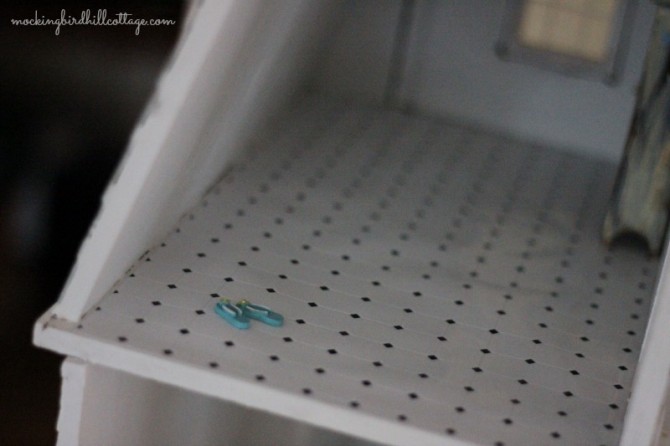 Putting down the bathroom floor in the dollhouse. Lots more to do in that room. I don't know why, but every toilet, bathtub or sink that I find looks silly. There are so many miniatures for other rooms that are completely realistic, but bathroom pieces? No. This is a problem.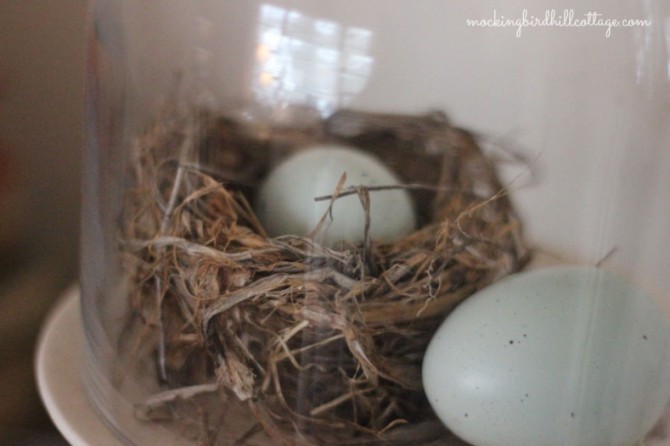 Thinking about spring and birds and nests. We had a little dusting of snow overnight. More snow is due on Friday. Spring cannot come soon enough.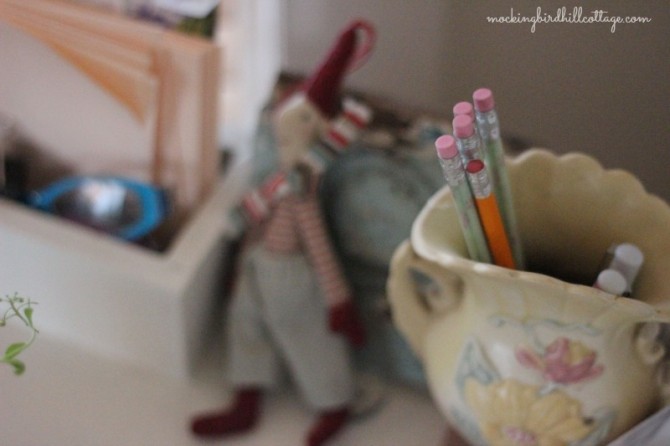 Thinking of 'freshly sharpened pencils.' I will be working on the script for Twelfth Night soon – that means a batch of pencils needs to be ready and waiting. And maybe it's time to watch You've Got Mail again?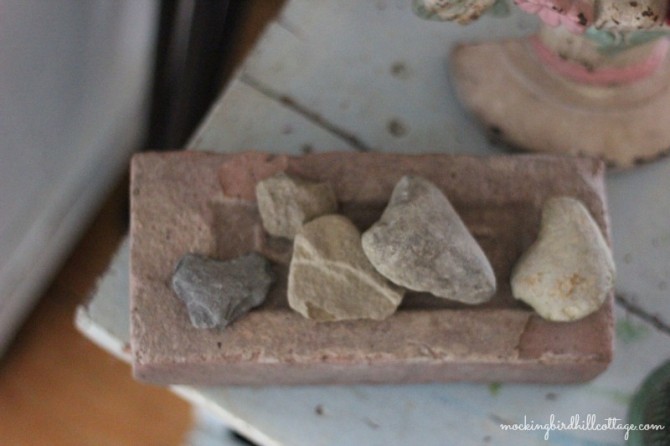 Hearts. It's the season. Earrings. Rocks. They're everywhere.
And painting. The jury is still out on Chalk Paint.
An update on my parents: Dad called 911 yesterday morning because of chest pain. They discovered a blood clot in his lung, so he's been admitted to the hospital where they are working to dissolve the clot. Mom had some sort of episode over the weekend – we think it might have been another Transient Ischemic Attack. She's had at least one in the past. She's better now, but we were rather worried for a while there.
Aging parents = worries.
Happy Wednesday.