Hello one, hello all! It's Friday evening and that means A Favorite Thing #26 has begun. This little weekly party has grown rather nicely over the past 26 weeks. I love seeing new and old friends come together to share a little favorite something with one another. Let's take a look at some highlights from last week: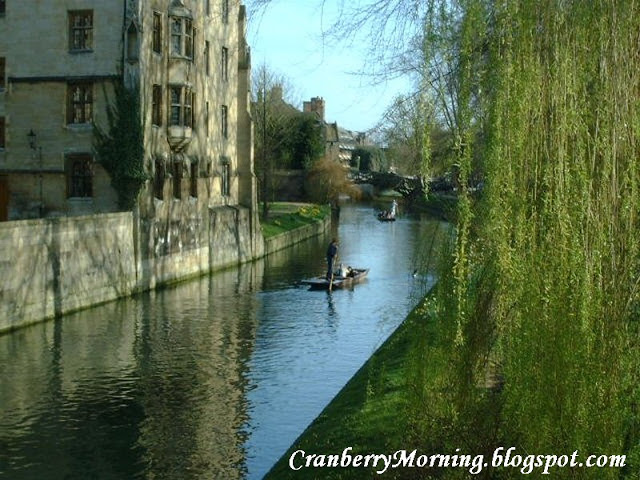 Judy of Cranberry Morning shared some gorgeous photos of Cambridge, England with us – specifically, punting down the river. Is it the Cam, Judy? Gorgeous. As I am an admitted Anglophile, I ate these with a spoon. I've been to Oxford but not Cambridge. It's on my list.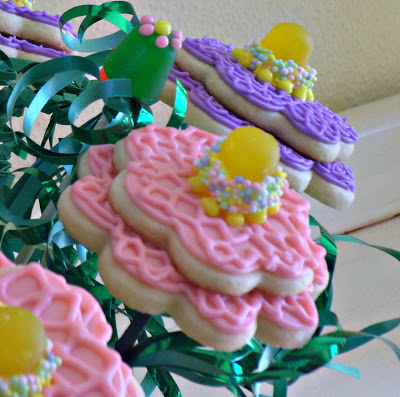 The Enchanted Oven shared a Cookie Bouquet that she made. Yes, she made it. Last week, she shared a square shaped cookie cutter and some gorgeous Valentine's Day cookies. Lisa, you are so talented! And I get hungry every time you post something.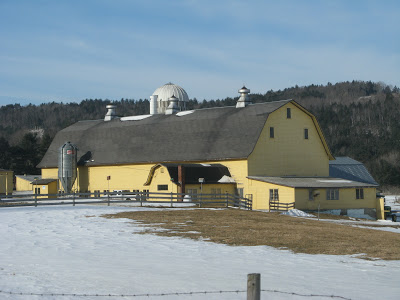 And Janis, of Animal Instinct shared the most beautiful barn painted in gold. And guess what? There's a reason – the farm breeds Golden Guernseys. Isn't it beautiful?
My favorite thing for this week?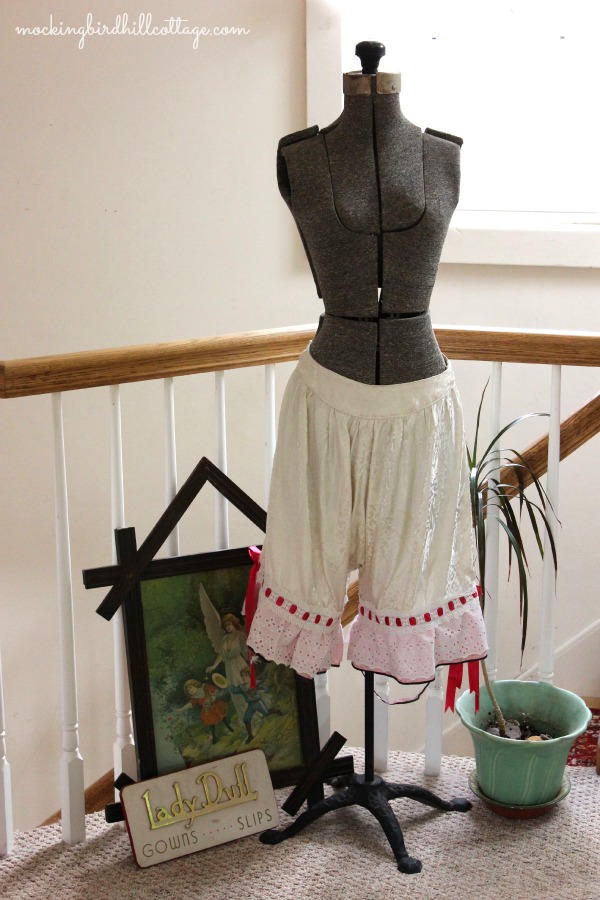 My vintage Acme dress form. She's named Letitia, after my favorite Aunt Lettie. I looked for her a long, long time and finally found her on eBay. She has a very Scarlett O'Hara sized waist, a beautiful cast iron stand and she adds so much to my little hallway studio space. Normally, she wears these bloomers that I myself wore in a graduate school production of Diary of a Scoundrel. There was a 'seduction' scene (my character was doing the seducing – of a much younger man!) and there was a little chase around a round settee (or pouf) that ended up with me falling back on the pouf and showing my bloomers. My dear friend was the costumer designer and gave them to me on closing night. Letitia must remove her bloomers when I use her to model the scarves I sell on Etsy. Don't worry, she's modest and puts them on again as soon as possible. She's a member of the family here at the cottage.
A quick note or two before we start. I've run into a few links lately that, when clicked, either showed a malware warning via my own Virus Protection software or on another participant's computer. When this happens, I have no choice but to delete the link until the blogger can determine what the problem is. In one case, I checked with my Virus Protection provider and they determined it was a false positive on their end and all is well. But if anyone visits a link and receives a warning, please let me know as soon as possible and I will delete the link. In all cases, I do my best to let the blogger know of the problem.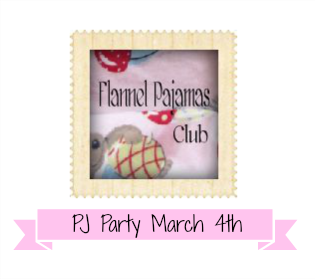 I'm having another linky party on Monday. This is a one time only party. I started this unofficial Flannel Pajamas Club last year because I've written about my love of Flannel PJs so much on this blog. On Monday, we're having a PJ Party! If you'd like to join in, write a post about your own PJs, whether they are flannel or cotton or yoga pants or shorts or a nightgown. Share any stories you might have about your adventures in them. Or just tell us why you love them. And then come here and link up. It should be fun – fingers crossed! I'd love to have you join in.
Okay, now it's your turn!
You can link up anytime from this evening through Sunday. Make sure you enter the URL of your post. If you're unsure how to do that, just click on your post title after you've published it and copy the information in your browser address window. Come back here, paste the URL into your link entry and there you go! If you have any problems, drop me an email and I'll help you out. Please link back to this blog on your post. That way, those that read your post and are interested in reading more can do so.

One of my concerns about link parties is that the very reason for them has somewhat gone by the wayside. They've become so big and there are so many of them that many bloggers don't take the time to visit any of the other participants. Link parties are a way to meet new bloggers and share with each other and the only way to do that is to visit each other. So, please, take some time to visit everyone over the next few days. No rush. Stop by, introduce yourself, and leave a comment. It's the neighborly thing to do. It's also nice if you leave a comment here, as well.
Enjoy!