Week 27 of A Favorite Thing! Welcome. I hope you've had a good week in your neck of the woods. I've been a bit under the weather but today seems to be a better day and for that I am grateful. Let's look at some highlights from last week: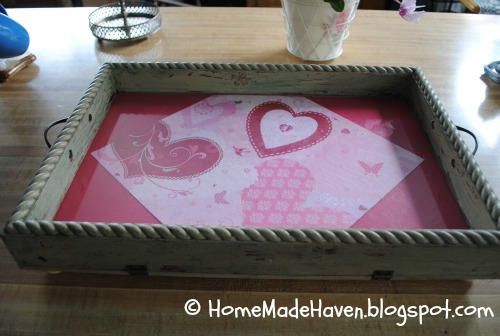 Katherine of Home Made Haven shared her love of trays and especially this kind of tray, where she can remove the glass and change out the design. Very clever!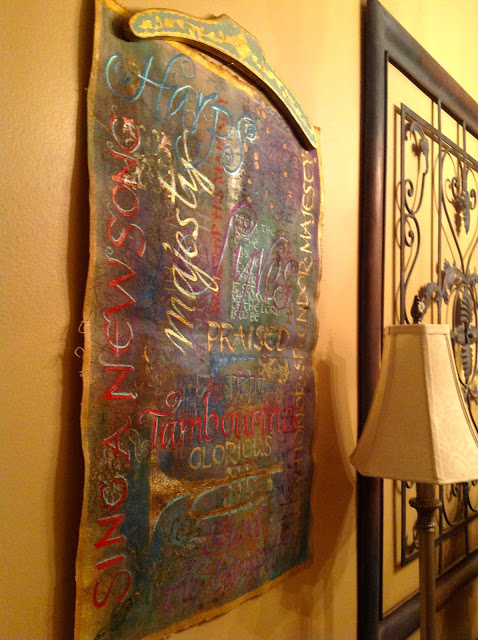 Dianne of The Pages of My Life, shared this wonderful use of an old decorative hanger. She has reinvented it as a way to hang her artwork. Isn't this striking? Not to mention how beautiful Dianne's canvas is!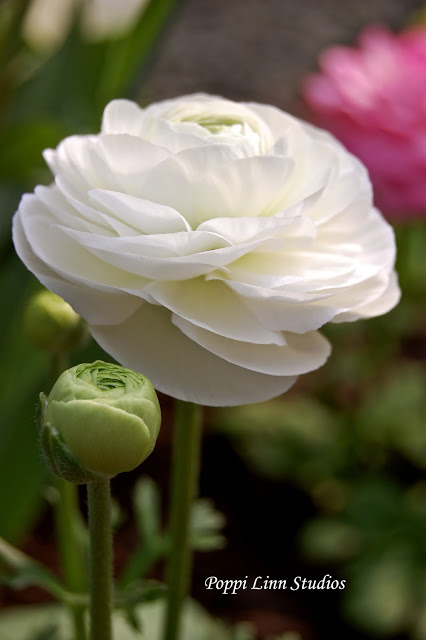 Lynn of Poppi Linn Studios shared some gorgeous signs of Spring she found at our local garden center's annual Spring show. Lynn lives near me and I wish I had thought to visit there! Darn it. It sounds like just what the doctor ordered!
My favorite thing for this week: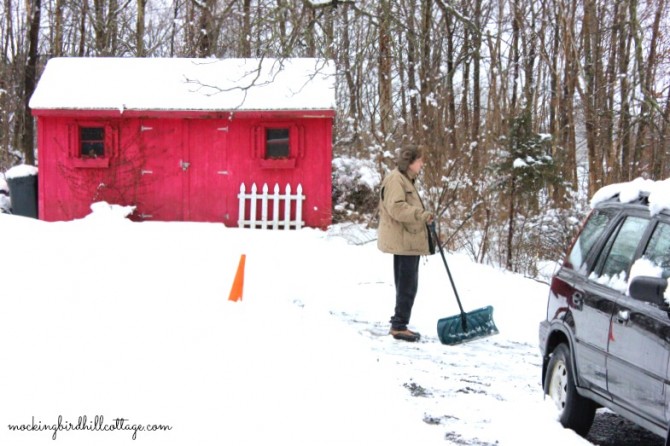 Watching my husband shovel the 6 or so inches of wet snow that fell overnight.
After a winter where he was away in Southern California working and I was back here shoveling mega amounts of snow, I am so glad that he is here for (hopefully) the last snowfall of the season. I stayed inside. And took pictures. But I did make him a grilled cheese sandwich when he came inside!
Now it's your turn.
You can link up anytime from this evening through Sunday. Make sure you enter the URL of your post. If you're unsure how to do that, just click on your post title after you've published it and copy the information in your browser address window. Come back here, paste the URL into your link entry and there you go! If you have any problems, drop me an email and I'll help you out. Please link back to this blog on your post. That way, those that read your post and are interested in reading more can do so.

One of my concerns about link parties is that the very reason for them has somewhat gone by the wayside. They've become so big and there are so many of them that many bloggers don't take the time to visit any of the other participants. Link parties are a way to meet new bloggers and share with each other and the only way to do that is to visit each other. So, please, take some time to visit everyone over the next few days. No rush. Stop by, introduce yourself, and leave a comment. It's the neighborly thing to do. It's also nice if you leave a comment here, as well.
Enjoy!