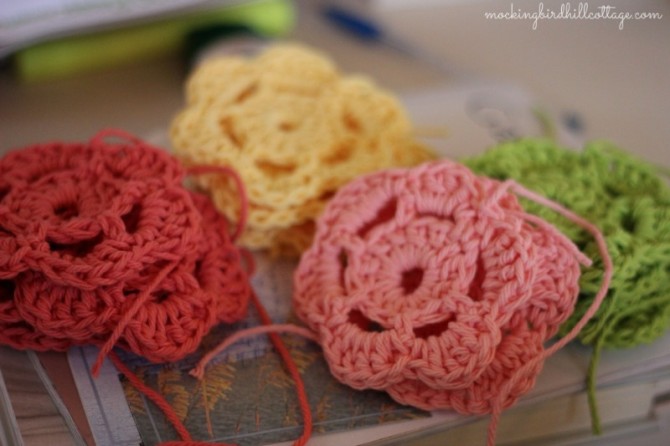 There may be no flowers blooming on the outside of the cottage, but there are a lot of flowers blooming inside!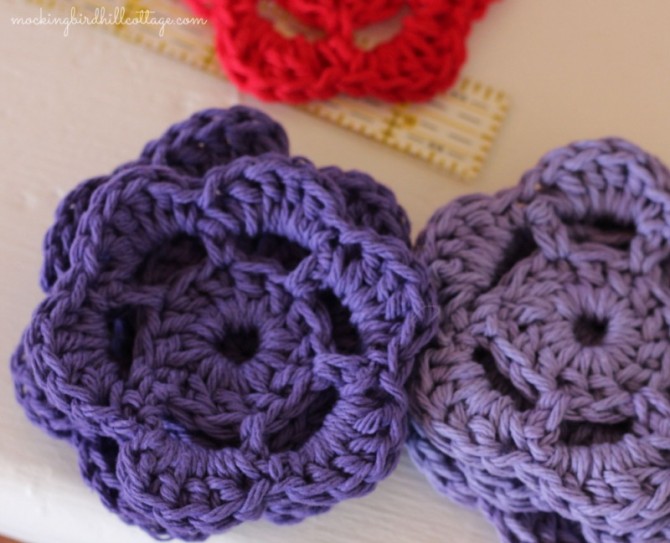 It's time for some new garlands in the shop. And I have to crochet some scarves, too.  I'm not ready to list them yet, but I'll give you a heads up when I'm about to.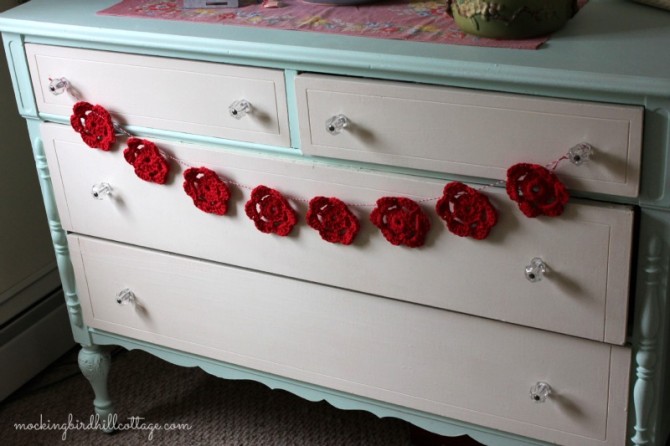 This is the garland that's going to Judy at 20 North Ora. I'm awfully fond of it.
That's what I'm up to on this Sunday. It looks sunny outside. I can only hope it will stay that way. We haven't seen it very much lately.
Question for the day: When did the word curated become so overused? I do believe it has lost its original, highly specialized definition. Suddenly everyone's a curator. Makes me sad.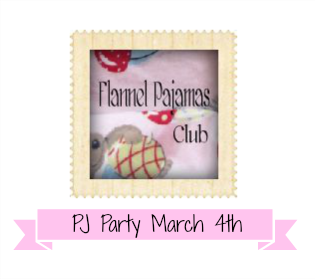 Tomorrow is the PJ Party! I'd love to have you take part. Write a post about your favorite pajamas or nightgown, flannel or otherwise. Post a picture. Wax rhapsodic over the joy of spending an entire day in your pajamas or any adventures you've had in your pajamas or what happens when you greet the UPS man in your pajamas. You get the picture. I will have the party up and ready to go at 8:00 EST tonight, to give those of you who are pressed for time on Monday a chance to post.
Who knows how many will show up for this party? That's the problem any party thrower runs into! I'm looking forward to reading your posts, my friends.
Linking to Elaine's Sunny Simple Sunday.
Happy Sunday.