I leave in just over 4 weeks to work on Twelfth Night in Hartford. Lots to do between now and then: prepping the garden, prepping the script (when I get it) and researching everything that needs to be researched, more items to be finished for the Etsy shop, perhaps finishing my bed quilt. There are other projects that I might not be able to work on here, but perhaps I could take them with me? Which brings me to my lightbulb moment: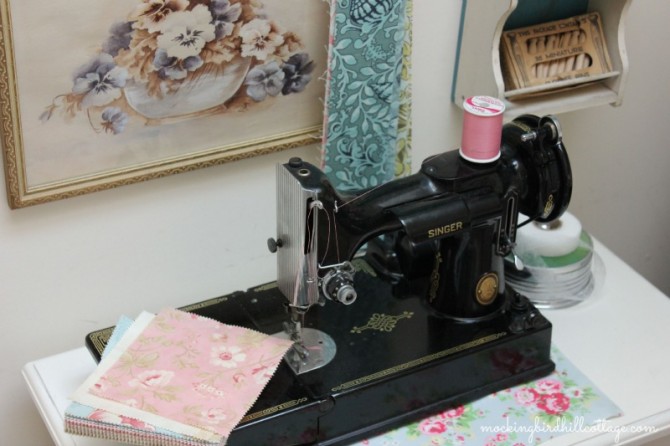 Miss Mabel, the ultimate in lightweight portable sewing machines, can go with me! After all, she is a Featherweight. I spoke to her about it and she seems excited. What girl doesn't like to travel?
When I'm on the road working there are days that are packed and busy with no time for anything but work. But there are also days, depending on the rehearsal schedule, where I have big chunks of free time. I'd much rather be doing something productive than simply killing time or surfing endlessly on the web.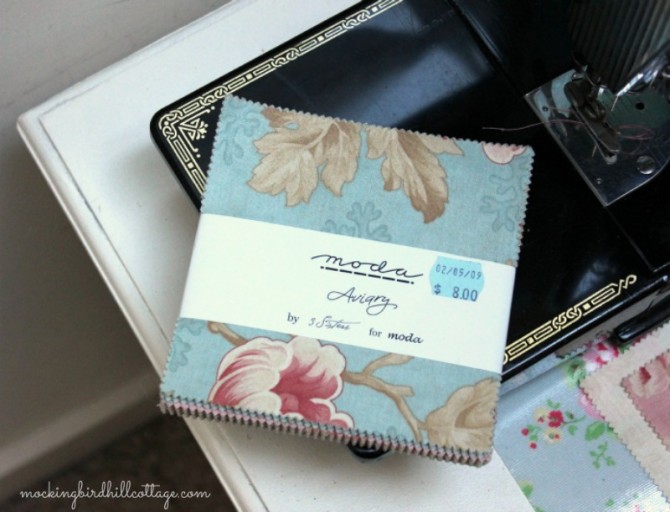 I found these charm packs of Moda fabric in a box in my Craft Closet. I'd completely forgotten about their existence. I bought two of these packs when I was in San Diego 4 years ago, no doubt planning to do something with them while I was there. Since I made two quilt tops during that 6 month period, I was on a roll. Anyway, I obviously didn't get to them, so I'm thinking I'll take them with me.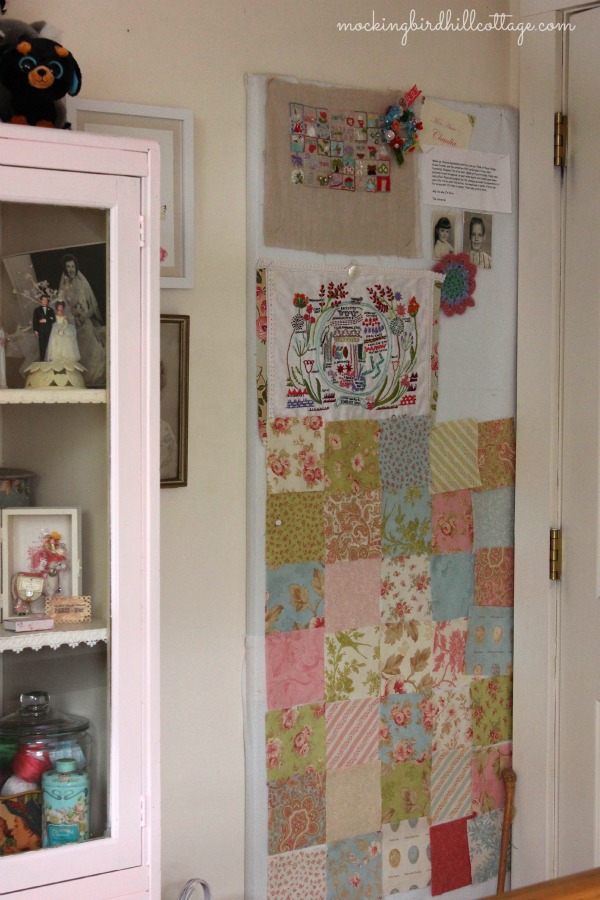 I put some of them up on the mini design wall the other day. Hmmm. Any ideas?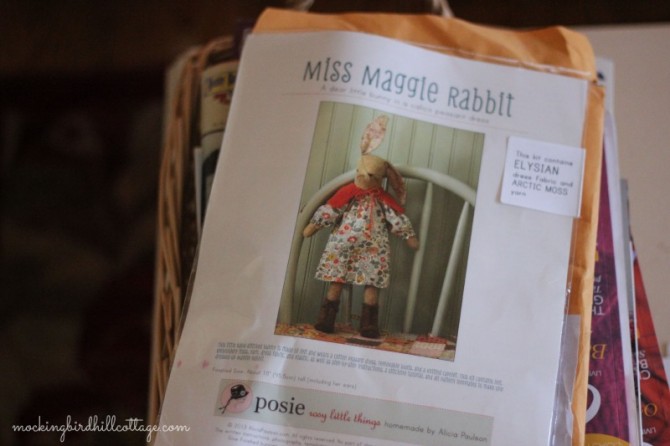 I'm also taking this project with me.
I'm excited at the thought of traveling with my Mabel! Her lovely presence will instantly warm up any temporary housing. She'll bring a touch of class to the most mundane of spaces.
Laptop. Camera with lenses. Books to read. Mabel. Check.
Wait a minute. I haven't named my camera. Suggestions?
Gosh, I haven't received my emails of this post – Feedburner seems to be acting up again.
Happy Wednesday.