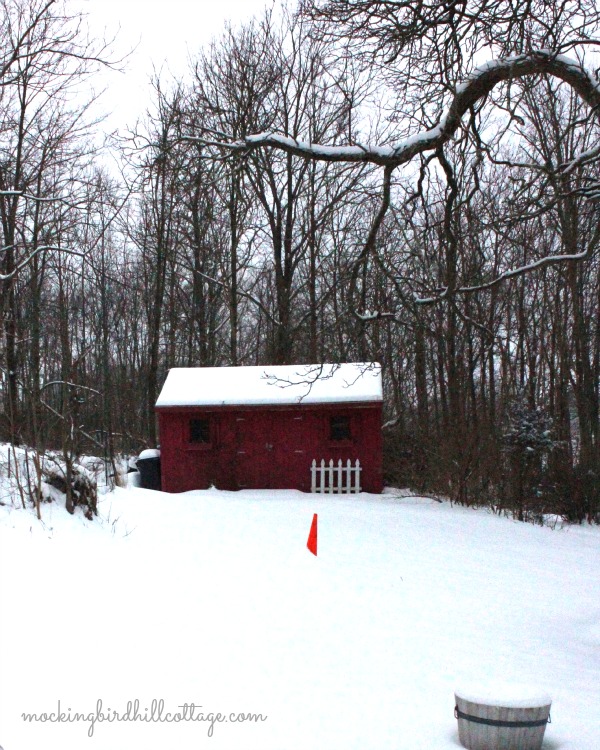 Come on. Really? Haven't we had enough already?
Just having spotted robins frolicking in my yard, along with bluejays and woodpeckers and all sorts of wee little birds, plus a bunny or two, you might excuse me for my disbelief and, let's be frank here, disgust at what awaited me when I woke this morning.
I am over it.
And it's wet, icy, sleety snow. Oh joy. What fun it will be to shovel the drive yet again! And I really do have to help Don this time. This stuff isn't easy.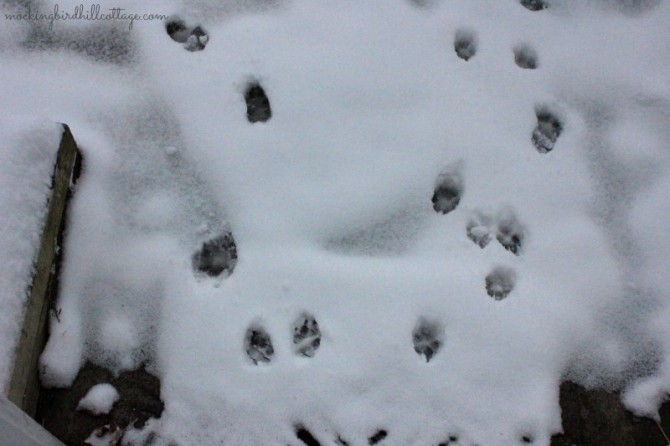 Even Scout looked stunned.
Those of you who have been complaining about the "cold" temperatures in your neck of the woods, i.e., my sister and my father, to name but two, can shut up now. Truly. I don't want to hear another word.
Pardon me while I scream.
The fabric eggs in yesterday's post were made from a pattern I found on Retro Mama. Click here.
And now for some splashes of color on a dull day. First, I'm going to hang one of my Springtime Crochet Flower Garlands somewhere in the house (there are new ones in the shop.)
And for more color, today's egg cups: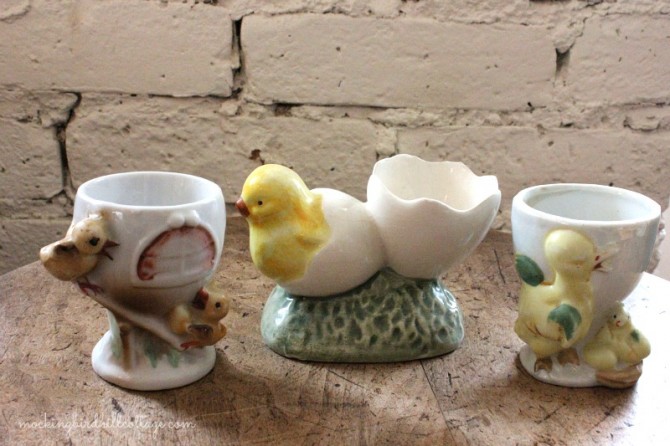 With our focus now on chicks and ducks, we have two little chicks on a teeter-totter on the left, a sweet chick hatching in the center and a mama and her babies on the right. The egg cups on the left and right were made in Japan. The one in the center was made in Portugal.
Whimsical: lightly fanciful. That's what my sweet little egg cups are. Whimsical.
There are many whimsical touches in my cottage. Do you have a touch of whimsy in your home?
Happy Tuesday.