Welcome to A Favorite Thing! This edition comes to you from Hartford, where I am immersed in rehearsals for Twelfth Night. Since I will be working through the weekend, it might take me a while to visit all of you, but rest assured, I will.
Let's look at some highlights from last week: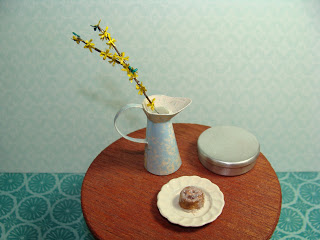 Linda, of Linda's Minis, shared her creations with us. She made that miniature pitcher, as well as some miniature cinnamon rolls. Amazing!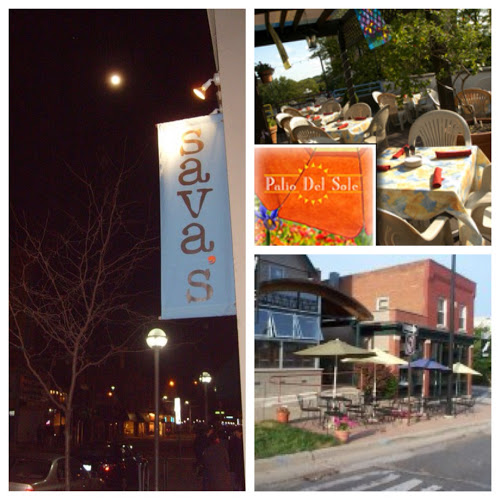 Vicki, of Life In My Empty Nest, shared some photos of one of her favorite towns: Ann Arbor, Michigan. Since it's one of my favorite towns as well and one I spent a lot of time in when I was living in my home state of Michigan, I truly enjoyed this post. Gosh, I'd love to get back there sometime!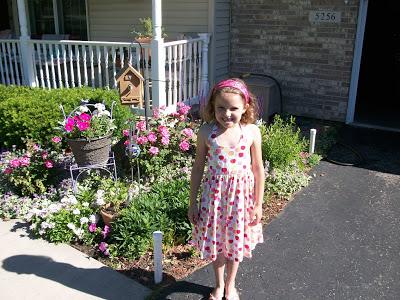 Balisha, of Never Enough Time, told us about her young neighbor Audra and the time they have spent together. Balisha is a wonderful writer and she tells a great story about this charming girl.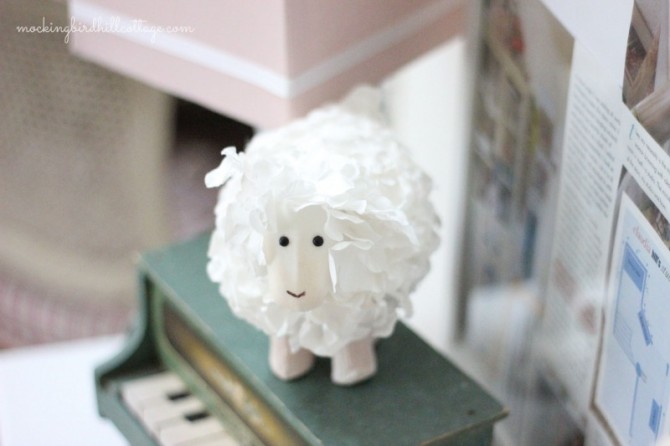 This week, I'm sharing a little something that my sister sent me. Meredith and I are certifiably sheep and lamb crazy, did you know? We like to surprise each other with little lambs that we've found. She found this sheep made out of paper at a local store and it now lives in my studio.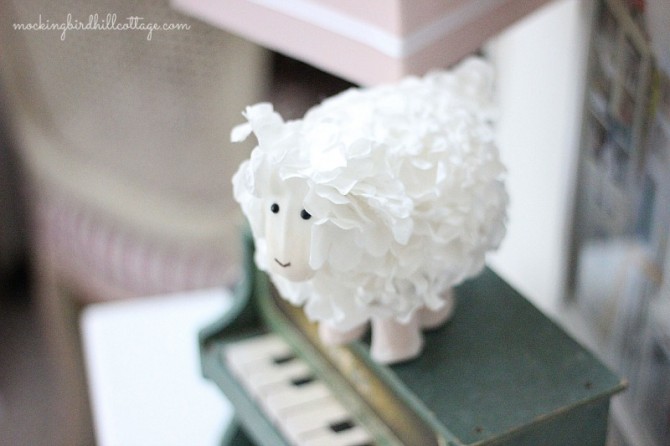 I love her. The sheep. And my sister.
Now it's your turn!
You can link up anytime from this evening through Sunday. Make sure you enter the URL of your post. If you're unsure how to do that, just click on your post title after you've published it and copy the information in your browser address window. Come back here, paste the URL into your link entry and there you go! If you have any problems, drop me an email and I'll help you out. Please link back to this blog on your post. That way, those that read your post and are interested in reading more can do so.

One of my concerns about link parties is that the very reason for them has somewhat gone by the wayside. They've become so big and there are so many of them that many bloggers don't take the time to visit any of the other participants. Link parties are a way to meet new bloggers and share with each other and the only way to do that is to visit each other. So, please, take some time to visit everyone over the next few days. No rush. Stop by, introduce yourself, and leave a comment. It's the neighborly thing to do. It's also nice if you leave a comment here, as well.