Welcome to A Favorite Thing #35! I hope you've had a wonderful week. I have a very heavy rehearsal schedule this weekend and I have a lot of notes to write up as well, so it may be a few days before I can visit you.
Let's look at some highlights from last week: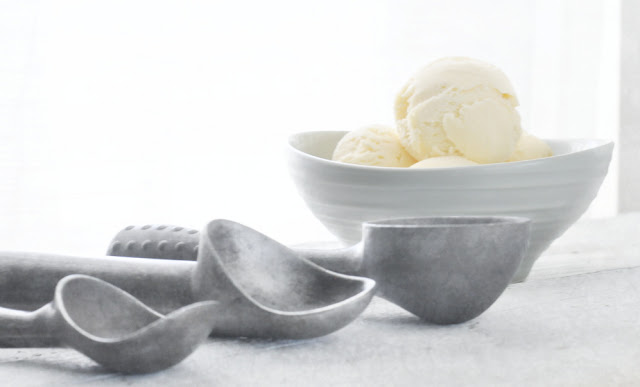 Nancy, of A Rural Journal, shared some advice with us about ice cream and wine. Very wise, indeed.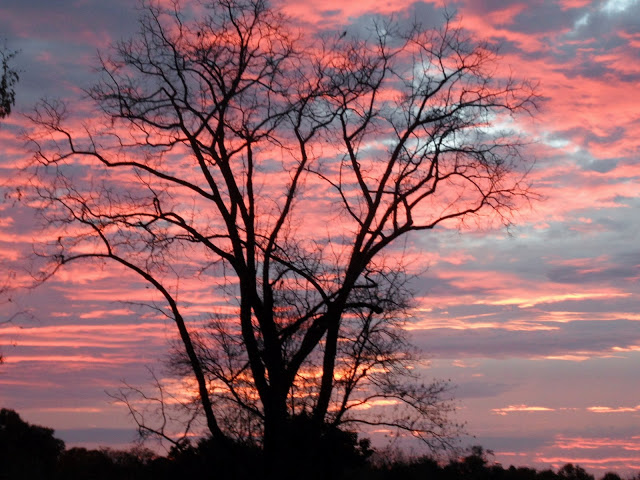 Missy of This N That, shared this glorious photo of a sunrise. Oh my!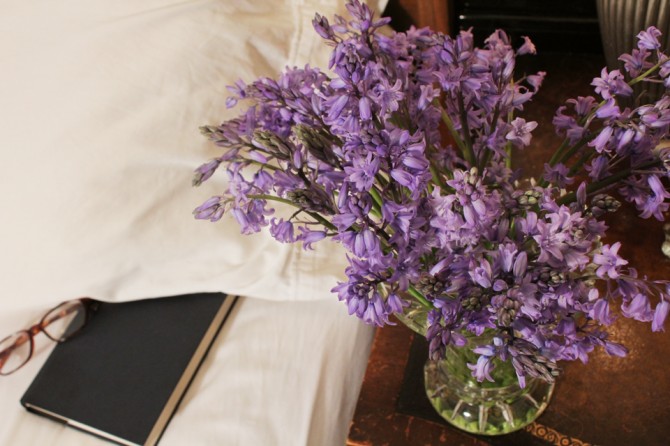 Veronica Roth shared these gorgeous bluebells with us. Apparently her neighbors think they are a nuisance and are digging them up. How could they? Veronica is saving them! Aren't these lovely?
Thanks to all of you for sharing your own particular favorite things.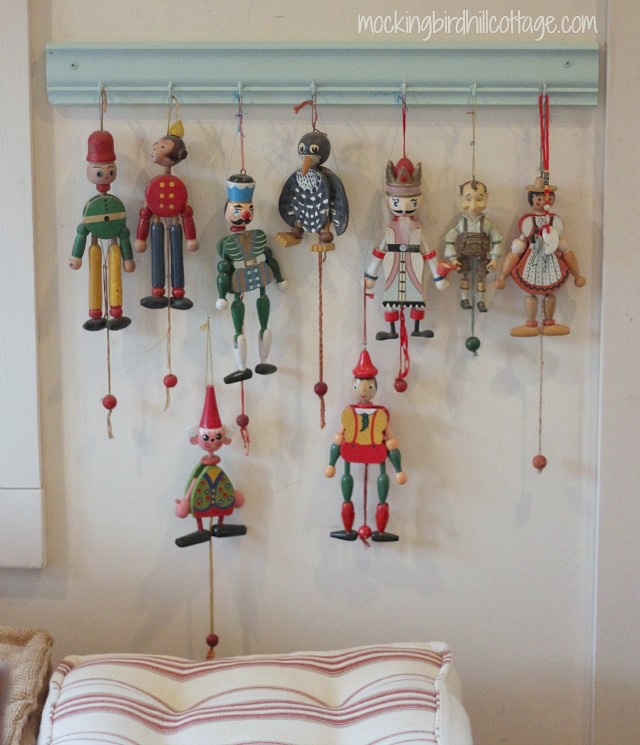 This week I'm sharing my husband's collection of Jumping Jacks. We started this collection a few years back when we bought a newish jumping jack from a Christmas shop. It's the second one from the right at the top. That got Don started and most of these have been found on eBay or have been given to him as gifts. I love their whimsey.
I made that set of hooks for them a couple of years ago. They hang under our chalkboard right beside the kitchen door. They never fail to make me smile. I'm a big advocate of adding some whimsey to your decorating. I dare you to walk by without pulling on one.
Now it's your turn!
You can link up anytime from this evening through Sunday. Make sure you enter the URL of your post. If you're unsure how to do that, just click on your post title after you've published it and copy the information in your browser address window. Come back here, paste the URL into your link entry and there you go! If you have any problems, drop me an email and I'll help you out. Please link back to this blog on your post. That way, those that read your post and are interested in reading more can do so.

One of my concerns about link parties is that the very reason for them has somewhat gone by the wayside. They've become so big and there are so many of them that many bloggers don't take the time to visit any of the other participants. Link parties are a way to meet new bloggers and share with each other and the only way to do that is to visit each other. So, please, take some time to visit everyone over the next few days. No rush. Stop by, introduce yourself, and leave a comment. It's the neighborly thing to do. It's also nice if you leave a comment here, as well.