Hello, and welcome to A Favorite Thing #36. I hope you've had a spring-like week and that flowers are blooming in your garden and birds are serenading you with their song.

Let's look at some highlights from last week: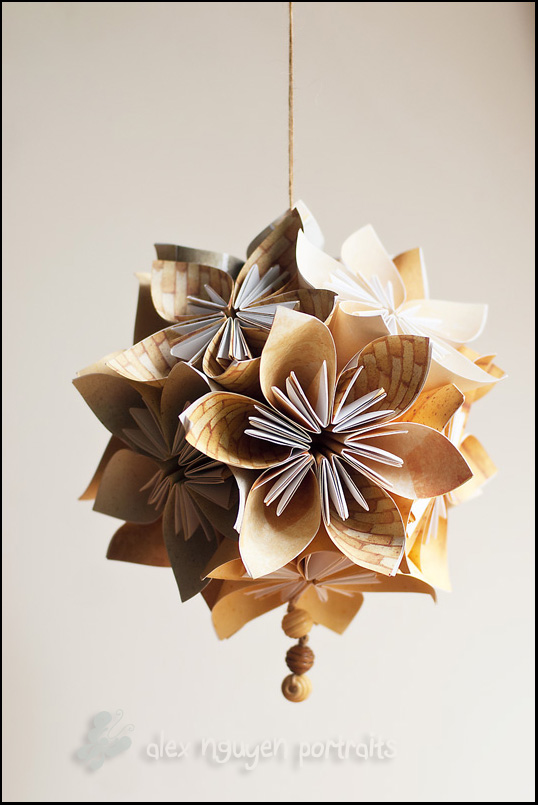 Alex, a photographer, shared a tutorial on how to make origami flowers and a Kusudama Ball. These are truly stunning and I really want to try making one! Thank you, Alex.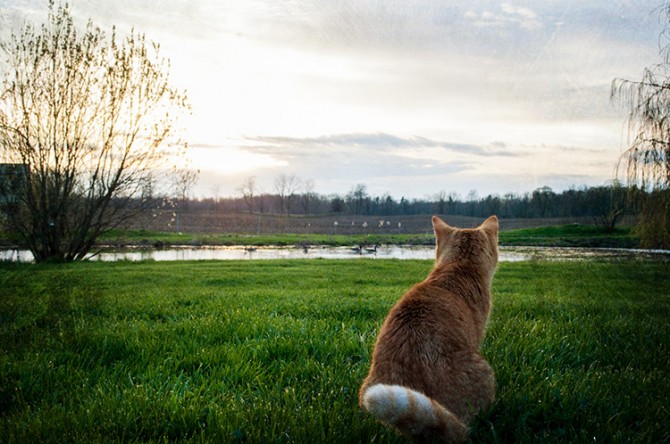 Rural Revival shared this photo with us, along with a charming story about her cat, Ember.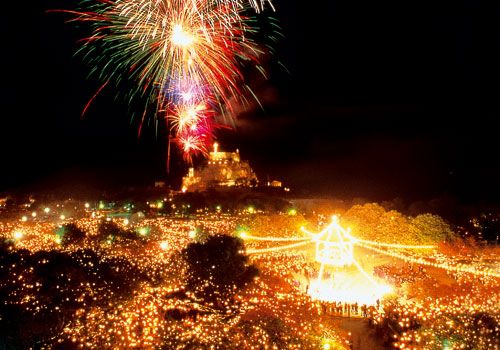 And Poppy of Poppy View, shared the traditions of a Greek Orthodox Easter with us. I found this absolutely fascinating. Poppy lives on the island of Crete.
I can't tell you how much I appreciate the things you share with us every week. I learn so much and I thank you.
My favorite thing(s) this week: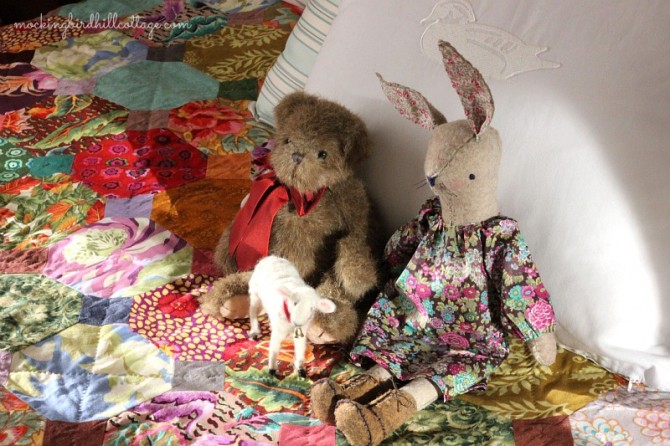 My little pals who keep me company while I'm working far away from home. On the left is Wayfrum Holmes, so named by my husband. Don gave him to me several years ago as a traveling companion – someone to cuddle when I'm missing my loved ones. Little Lamb is in the center. Little Lamb was a gift from Sheila and I fell in love with him. And Maggie Rabbit is the newest addition to our little band of travelers. I made her a few weeks ago from Alicia Paulson's kit. I love, love her. Whoops! I love, love, love all three of my babies. Scout, don't get jealous. You have my heart, you little minx.
Now it's your turn!
You can link up anytime from this evening through Sunday. Make sure you enter the URL of your post. If you're unsure how to do that, just click on your post title after you've published it and copy the information in your browser address window. Come back here, paste the URL into your link entry and there you go! If you have any problems, drop me an email and I'll help you out. Please link back to this blog on your post. That way, those that read your post and are interested in reading more can do so.

One of my concerns about link parties is that the very reason for them has somewhat gone by the wayside. They've become so big and there are so many of them that many bloggers don't take the time to visit any of the other participants. Link parties are a way to meet new bloggers and share with each other and the only way to do that is to visit each other. So, please, take some time to visit everyone over the next few days. No rush. Stop by, introduce yourself, and leave a comment. It's the neighborly thing to do. It's also nice if you leave a comment here, as well.
Enjoy!