Welcome to A Favorite Thing #38. I hope you've had a wonderful week. Mine has been busy and if you're reading this on Friday night, I am attending the opening night performance of the play I've been coaching. I head back home tomorrow. I have a busy 3 days ahead, so forgive me if I am unable to comment on your posts this week.
Before I go on, I want to share some sad news. One of the members of our A Favorite Thing family, Balisha, of Never Enough Time, lost her eldest son to a systemic infection last week. This post explains what happened. I know you would want to know and I thank Deb Pugh of The Homespun for letting me know. My heart goes out to Balisha and her family. We are holding you in our hearts, dear Balisha. 
Let's look at some highlights from last week.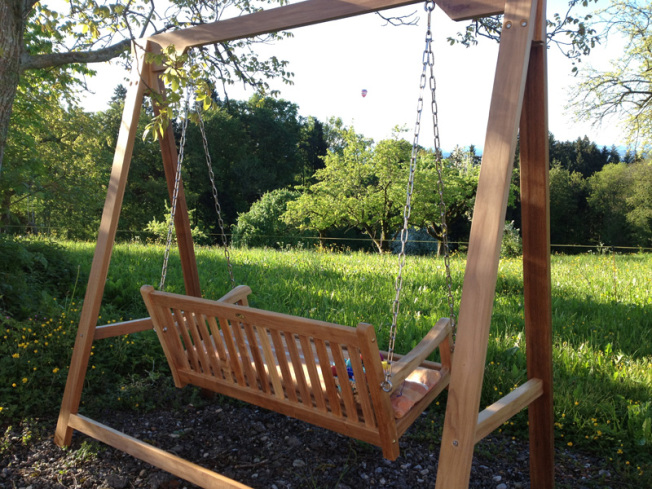 Regula finally got her swing – the swing she has wanted for ages! Isn't it pretty?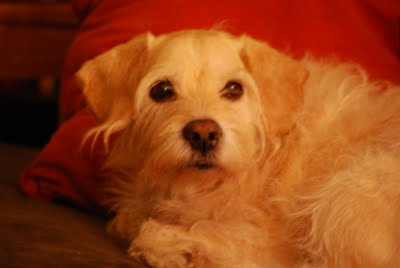 Paula of At Home in Douglas, shared the story of her late dog, Gwinnie, with us. Gwinnie was a rescue that was longing for a forever home. Paula and her family gave him that home and he lived to be 14. Look at that face. This post made me cry.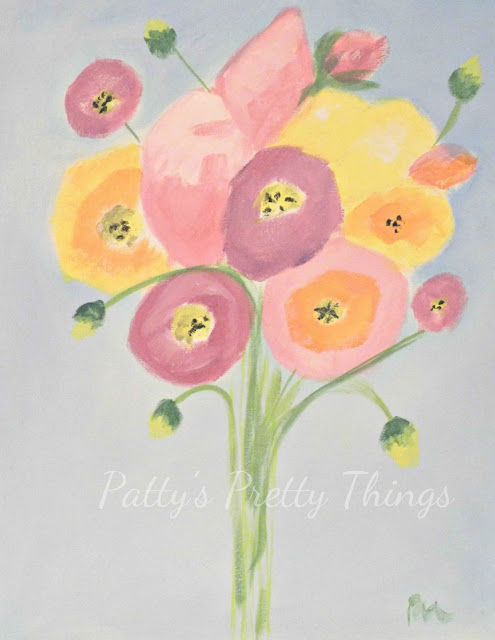 Patty of Patty's Pretty Things shared a canvas she painted at a Wine and Canvas Class. This sounds like such a neat idea.
My favorite(s) for this week: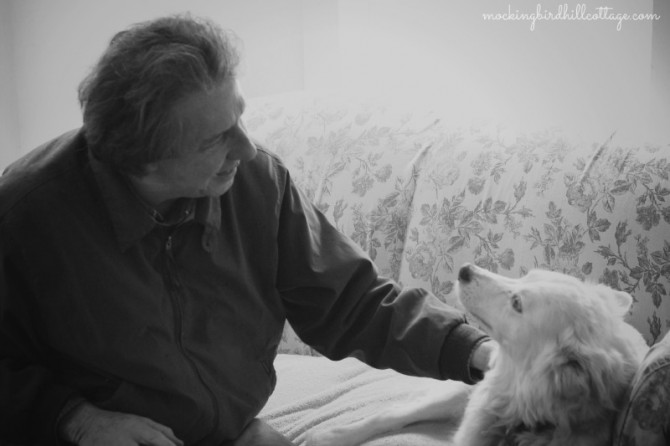 These two. This photo was taken when Don returned after being away for 10 weeks doing a play in San Diego. I'm going home tomorrow and I can't wait to cuddle both of these wonderful love-filled beings.
Now it's your turn.
You can link up anytime from this evening through Sunday. Make sure you enter the URL of your post. If you're unsure how to do that, just click on your post title after you've published it and copy the information in your browser address window. Come back here, paste the URL into your link entry and there you go! If you have any problems, drop me an email and I'll help you out. Please link back to this blog on your post. That way, those that read your post and are interested in reading more can do so.

One of my concerns about link parties is that the very reason for them has somewhat gone by the wayside. They've become so big and there are so many of them that many bloggers don't take the time to visit any of the other participants. Link parties are a way to meet new bloggers and share with each other and the only way to do that is to visit each other. So, please, take some time to visit everyone over the next few days. No rush. Stop by, introduce yourself, and leave a comment. It's the neighborly thing to do. It's also nice if you leave a comment here, as well.
Enjoy!