Between long days in the rehearsal rooms and my out-of-control allergies, I am whipped. The fact that my allergies leave me feeling very tired and slightly foggy doesn't help. The glorious trees filled with blossoms around here are a feast for the eyes and a pain in the tush.
Why am I the only one of the four children in my family to suffer from allergies?
I ask you, why?
I also suffered from acne as a teenager. Did my sisters? No. My brother struggled with it, though. To this day, I can't really talk about it because it was so traumatic. Thank goodness today's teens have a wealth of products to help them control that scourge. I wouldn't wish it on anyone. I still have the occasional blemish and I'm friggin' 60 years old! What the heck?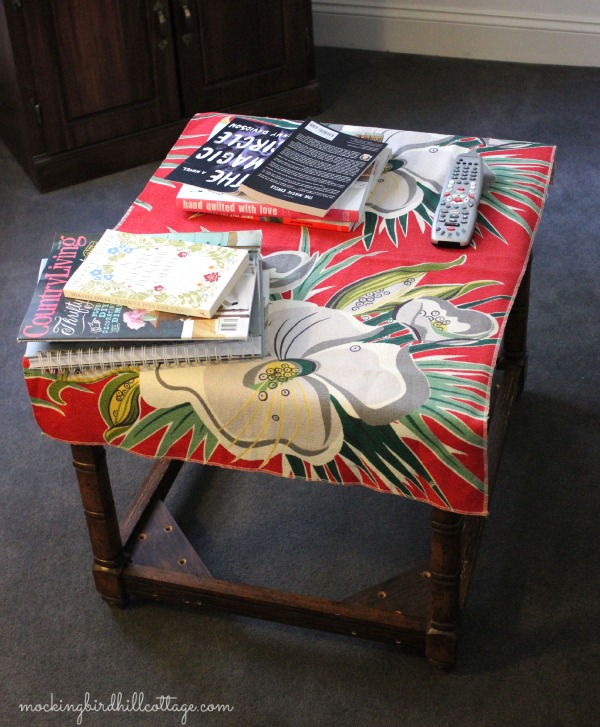 I didn't like the look of the quilt on the coffee table. I love quilts, I do, but I like them in certain places: on a bed, on the back of a sofa or on the wall. I like them used sparingly because I think it makes for a stronger visual impression. For some reason, I don't like patchwork pillows. Go figure. Anyway, I also didn't like the way the quilt draped on the table, so I pulled out this piece of barkcloth that I brought with me and tossed it on the table. It makes for a nice splash of red.
I could easily amass a huge collection of barkcloth. I love it. Love the texture, the vivid retro patterns – the whole thing.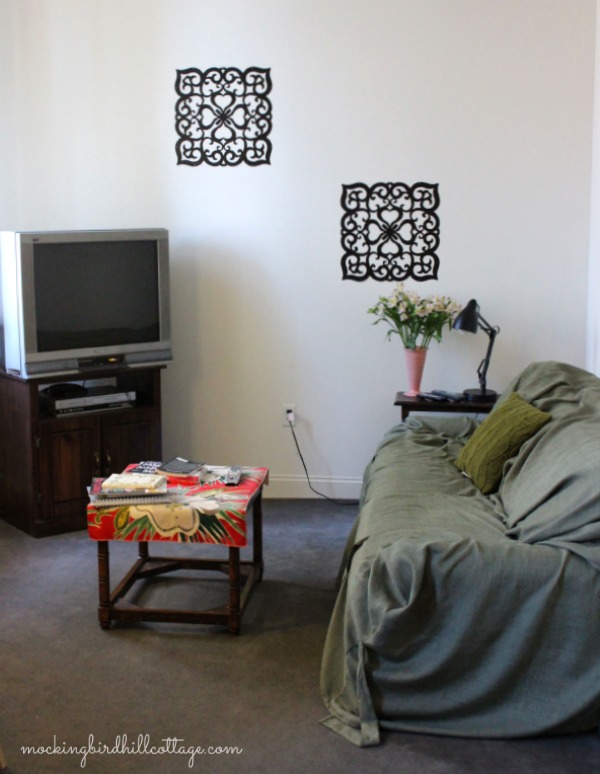 The living room needs some color, don't you think? Between the dark gray carpeting, the darkish green slipcover and the dark finish on the furniture….oy. Where's my paint?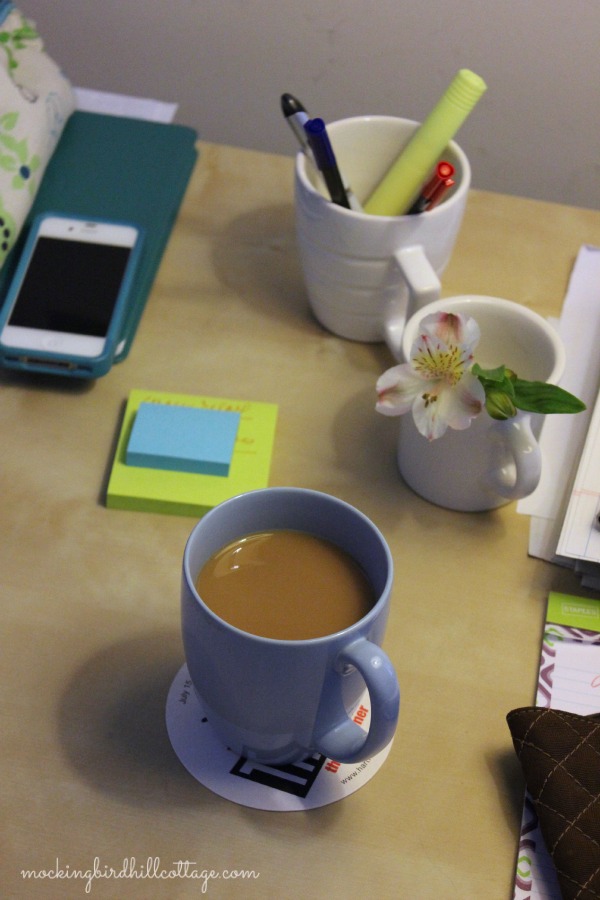 In this apartment, I have to sit at the desk to use the laptop. At home, it sits on my lap. So I spend a lot of my time sitting at this Ikea desk, drinking my morning coffee. Peet's French Roast – brought from home. My essential. I also write up my notes for the actors here.
Life on the road rehearsing a play is interesting. The actors quickly work to form a bond, creating a sort of family in this home away from home. As they must. The rest of us; stage managers, coaches, assistants, exist on the periphery of the acting company. We are a part of the process but we are, for lack of a better word, in positions of authority. Authority isn't quite right, but it will do for now. I was an actress for many years and I know very well the bond that exists between cast members. You create that bond very quickly, for you need each other. And if you're away from home, you need each other even more. Now that I am a coach/teacher, I find that I miss that connection a bit. And yet, I'm solitary and like my privacy. Push-pull, as often happens in my life.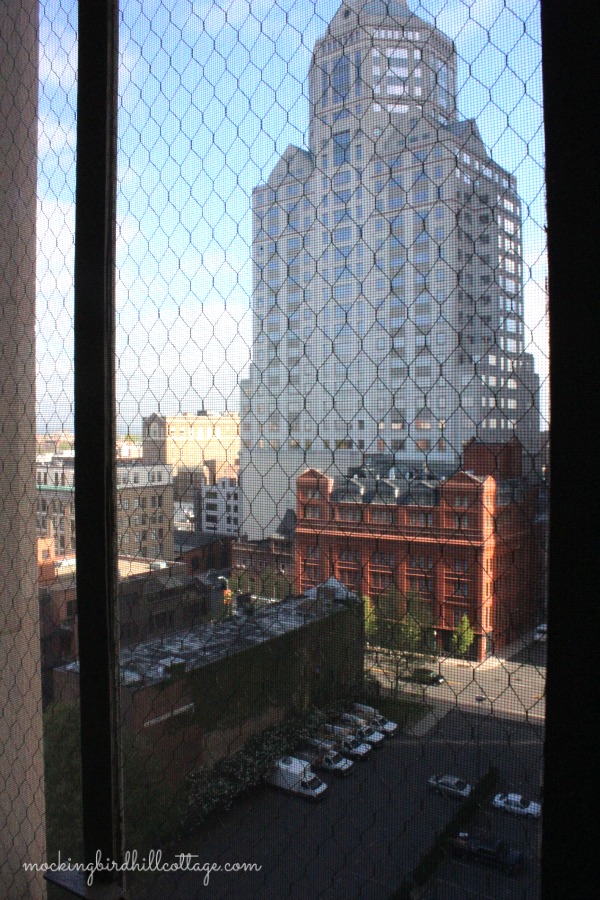 The view out my window. This used to be an office building that was built for the telephone company. There is now a new AT&T building next door. That red building you see is an old hotel, which is empty at the moment. That makes me sad. Just imagine what that space looks like inside – I'd love to get in there and explore!
I like old buildings the best.
Today is my brother's birthday. He would have been 66 years old. Happy Birthday, Dave. You are missed.
Happy Monday.