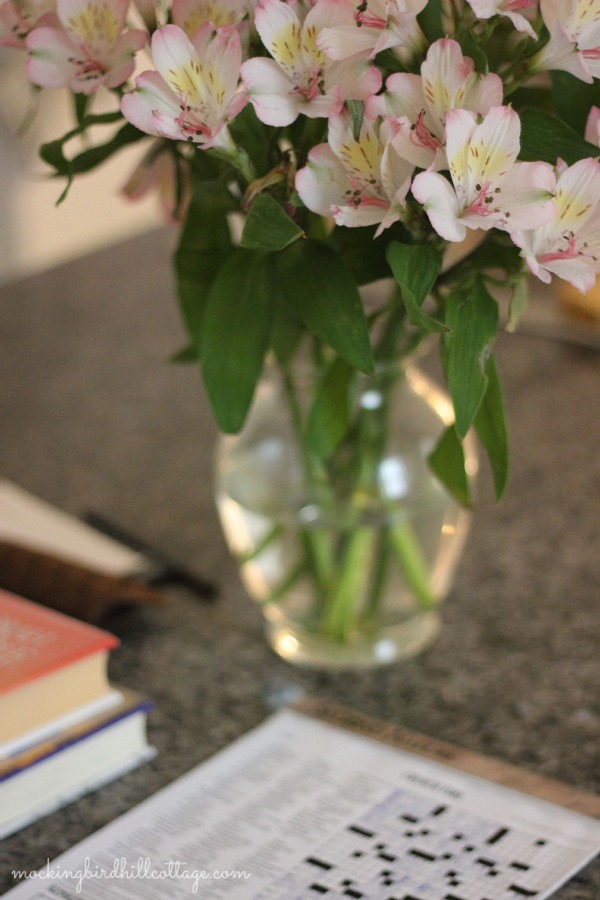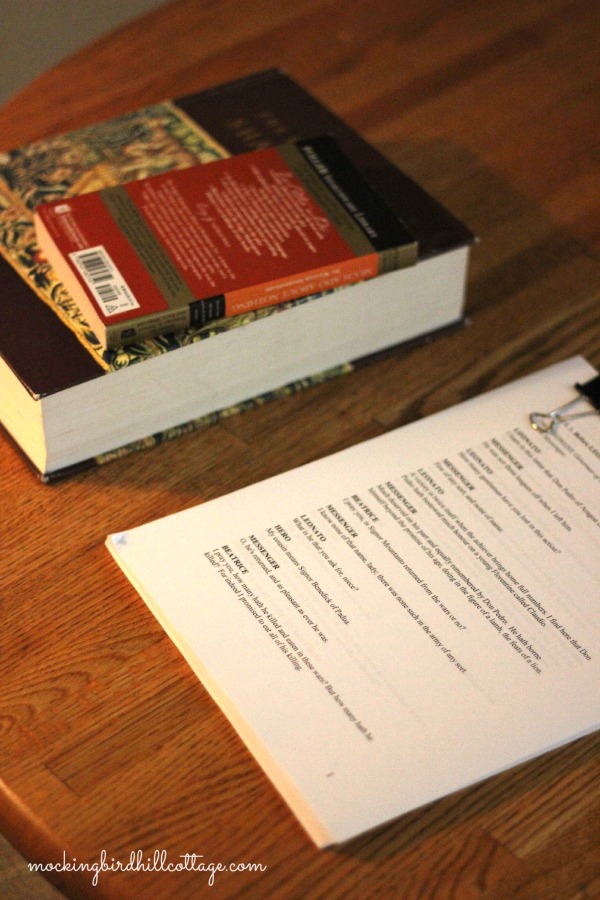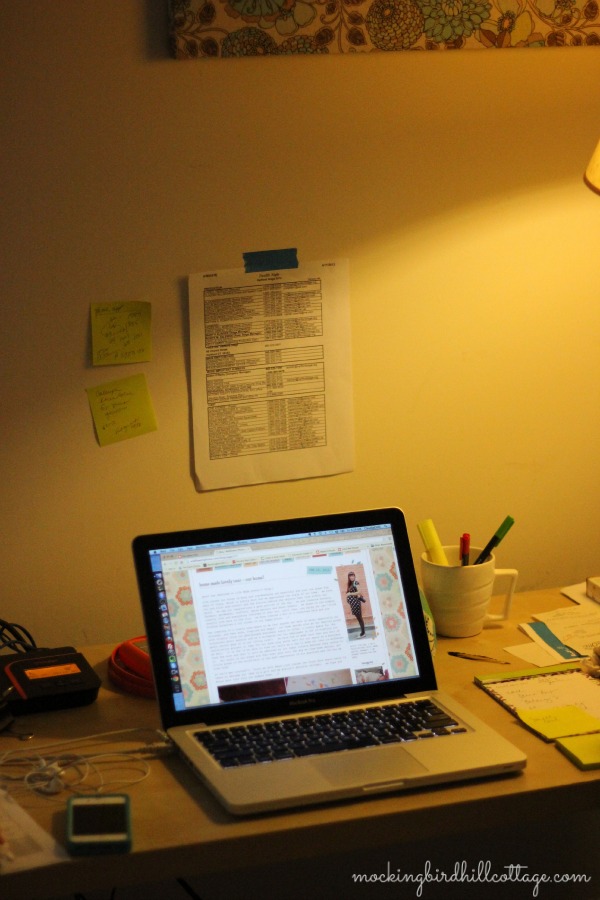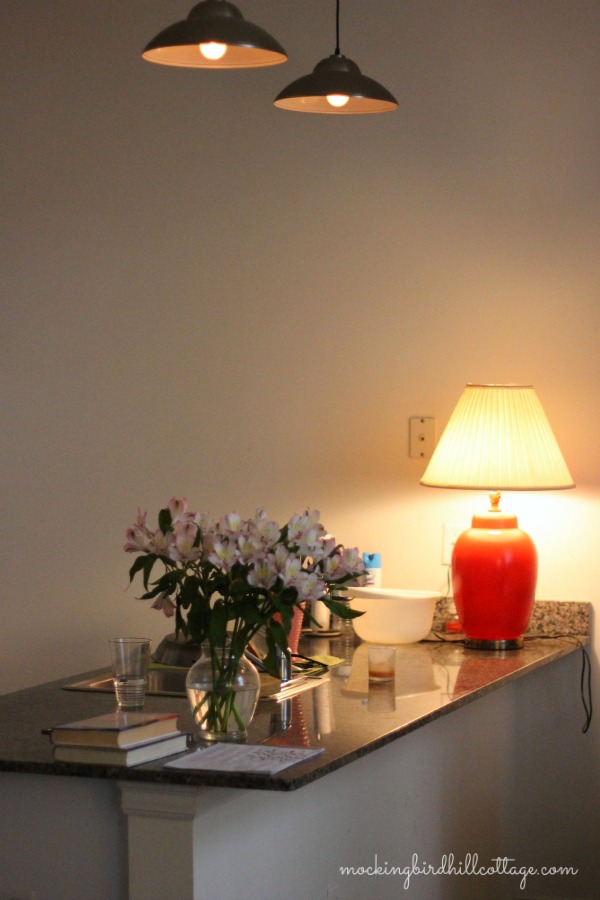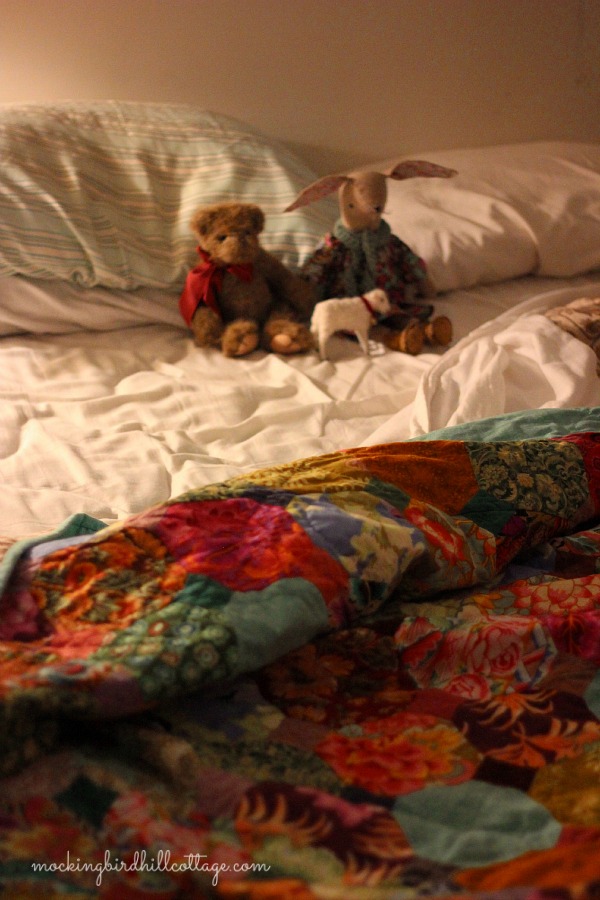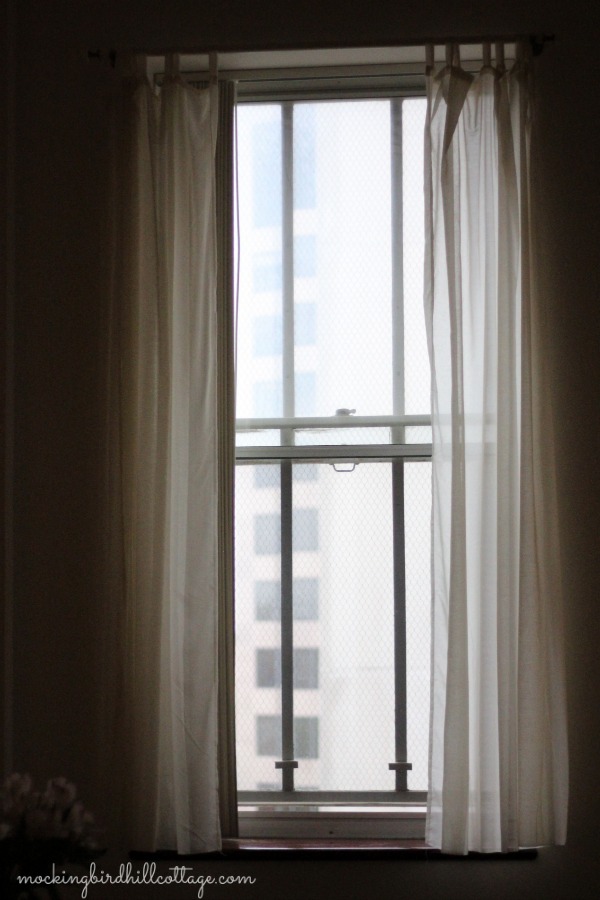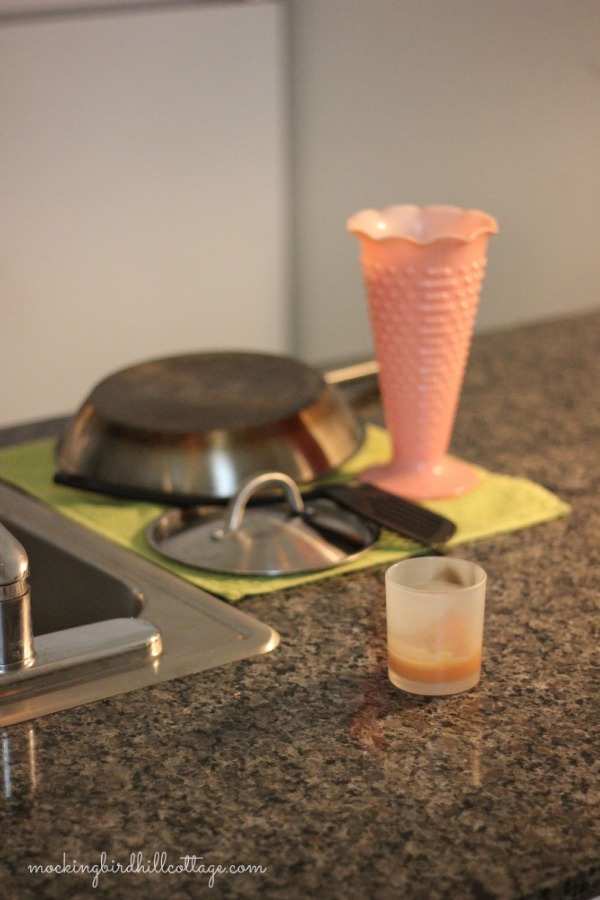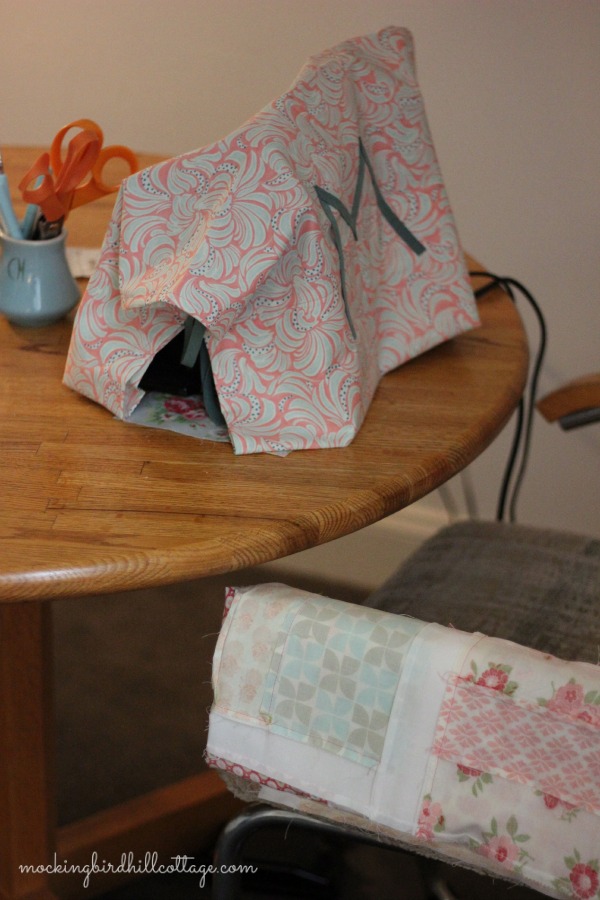 (Photos taken with my nifty-fifty lens on the AV setting, which deliberately blurs some of the subject matter.)
The quilt has been folded. I'm starting to think about packing. Do I take the flowers, which are in full, beautiful bloom, with me? What about that bottle of wine Darko gave me? I don't drink. Who should I give it to? Have to take the books back to the library, but I want to finish the one I'm reading first. What to do?
Tonight is opening night and tomorrow Don comes to pick me up and I head home.
I really like this apartment, with its impossibly high ceilings and its pretty kitchen. I'll miss it. Does that sound strange? It really isn't. I've loved being here, all the while missing my home and family. I'm used to making a nest wherever I am and for many, many years I lived on my own in a series of apartments. I lived in a couple of studio apartments, then I graduated to two small rooms and then (the big time) three. In each of these abodes, I found a way to make it mine.
I did the same thing with this apartment. Remember this? (It's on the sidebar.)
I am a solitary person who is chatty.
Truer words were never spoken. So when I'm on the road in what Don calls my "Mary Tyler Moore Life," I enjoy it. I embrace it. This particular trip has been even more lovely with the addition of Mabel and a couple of creative projects to keep me busy and happy. Of course, my theater work is creative as well, but you know what I mean. It's almost as if I've had my own little creative space/studio, separate from my home.

So, it's with a bit of sadness that I prepare to leave. I love my cottage, my husband and my little girl. I can't wait to see what the heck is going on in my now, I'm sure, weed-filled garden. I know that soon after I get back home it will be as if I never left. But, in the meantime, I am going to quietly revel in my adopted space here in Hartford.
It's been quite stormy out here in the east, with unseasonably warm temperatures and lots of rain. More today.
By the way, do you keep up on Apartment Therapy's Small, Cool contest? I love it. Readers submit their impossibly small living spaces; winners will eventually be chosen by the readers. I love seeing how people cope with living in a small space. As a veteran of small space living, from tiny studio apartments to a tiny cottage, this sort of thing really floats my boat. Check it out if you are interested.
I'll post A Favorite Thing right before I go to the theater tonight, but I have to be honest. I will be so busy today, tomorrow and Sunday, that I might not get around to comment on the links. Maybe I will. However, this might be a week where your hostess is otherwise occupied.
Happy Friday.