Having only one day off can put a lot of pressure on a girl. How to have a lazy morning, perhaps sleeping in for a bit (I did), clean the apartment, catch up on emails and correspondence, buy groceries, talk to sister and father and husband, and start cutting fabric for the quilt? It's a challenge, but you have to pack it all into one day. The promises to be a week of long rehearsals and lots of run-throughs and that means that at the end of the day I will be warming up something to eat via the microwave and that's about it.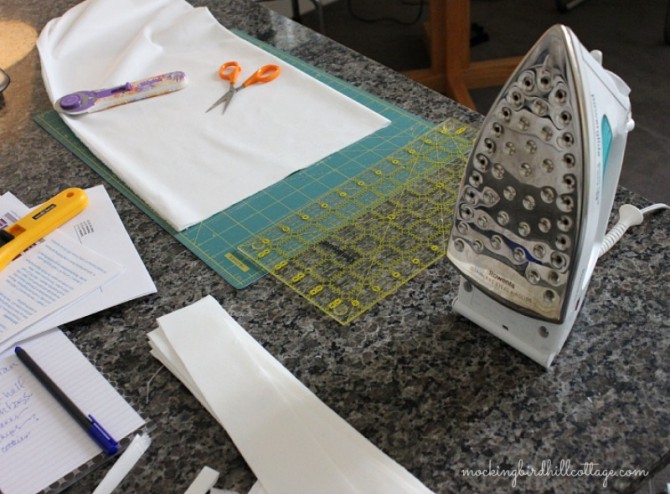 After a run to the grocery store, I transformed the apartment into my Quilting-Studio-On-The-Road and proceeded to cut lots of strips for the quilt blocks. I discovered I need a new blade for my rotary cutter. But when I will have the time to get out and buy one is another story.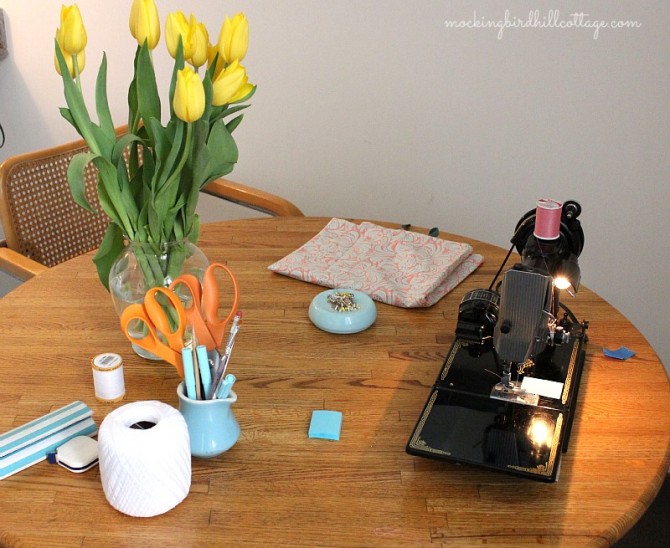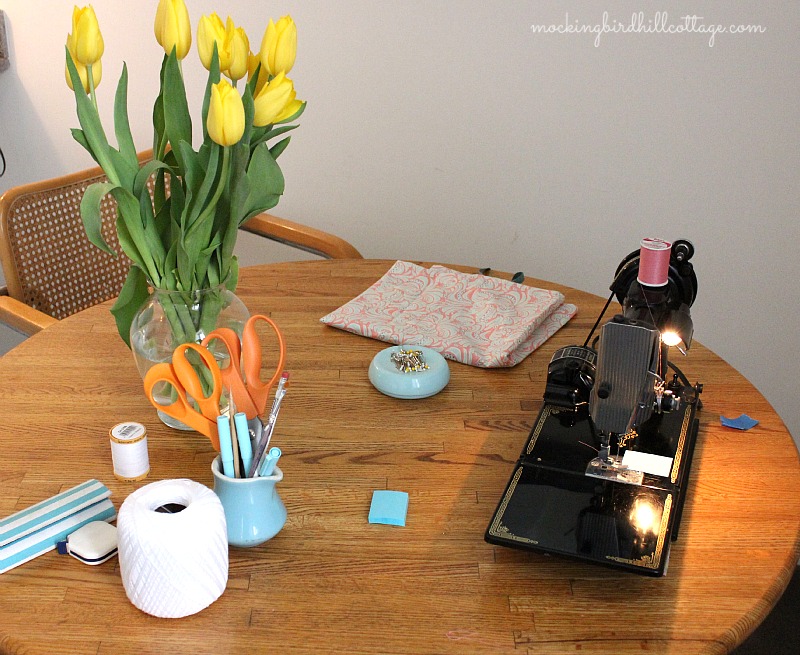 Mabel came out from under her monogrammed cover and did what she was born to do. Isn't she pretty?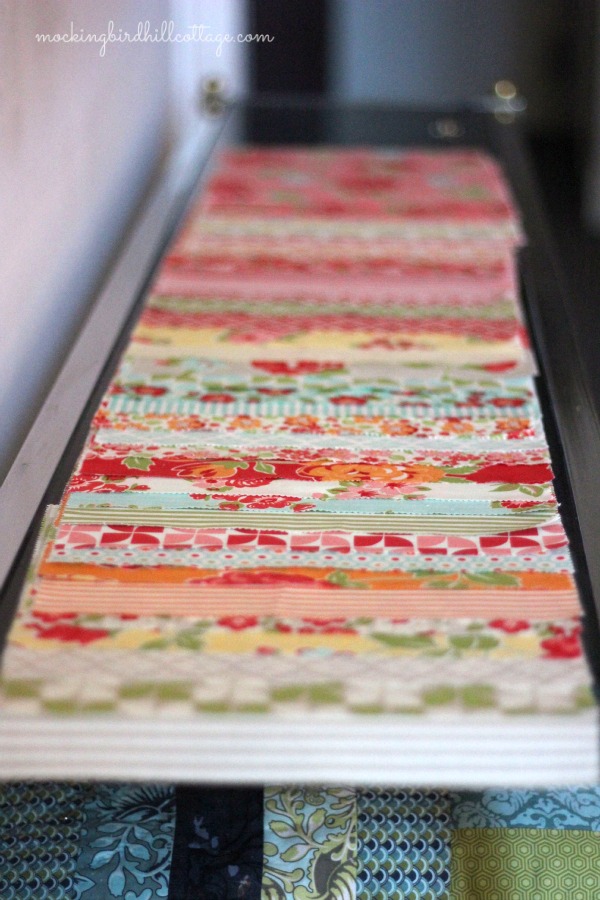 I'm using fabrics from Bonnie & Camille's Marmalade line. I searched high and low for a layer cake of this particular line and finally found one. I love, love the cheery colors and designs. FYI: a layer cake of fabric consists of forty-two 10″ by 10″ swatches of fabric from a particular designer's line. This class I'm taking on Craftsy, taught by Camille Roskelley, consists of projects that use layer cakes, charm packs (smaller squares), jelly rolls (2 inch strips) and fat quarters. For me, it is more cost and time effective. I don't have to shop for each fabric I want to use in the quilt, I don't have to sort through my stash and I'm adding only those fabrics I'll use for this specific project. The quilt you see at the bottom of the above photo was made from a jelly roll of fabric.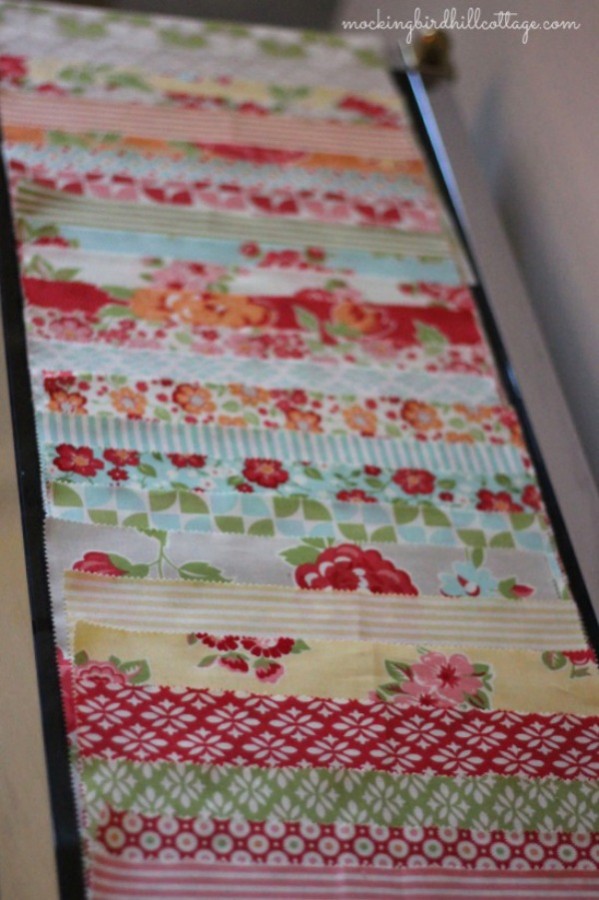 Gosh, I love fabric. I should add that using a layer cake ordered online keeps me out of the quilt shop. Always a good idea when one is on a budget of next-to-nothing.
But, oh, how I would like lots more of this fabric in my stash.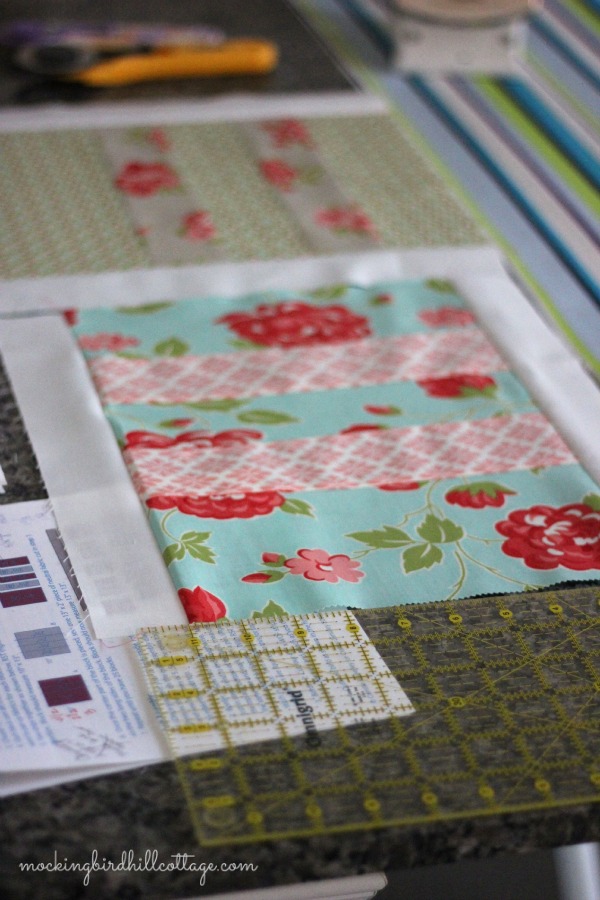 At the end of the day, after tending to all my chores and cutting fabric, I finished two blocks. I can't help but smile as I work with these pretty, cheery, beautiful fabrics. I've done my share of darkish quilts. Never say never, but I think I won't be piecing a quilt with dark colors again.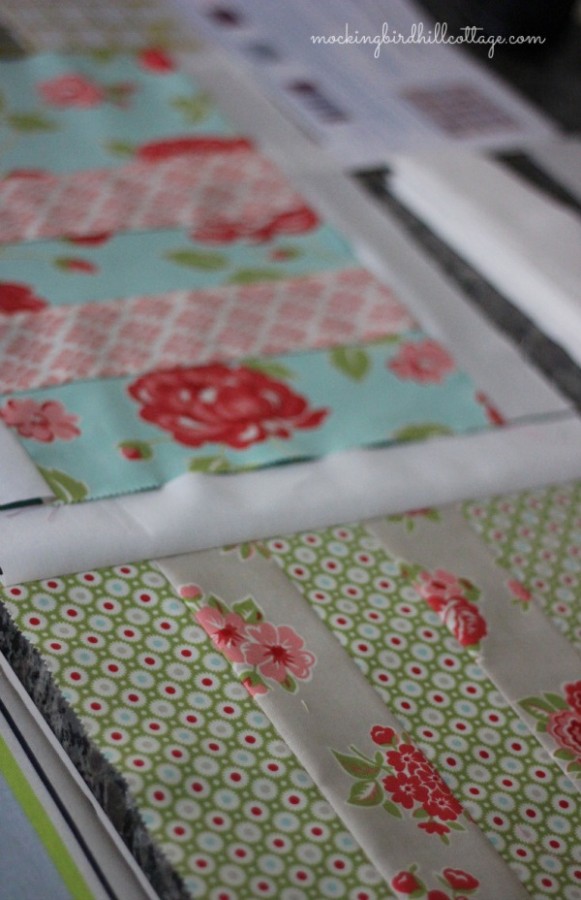 Oh, hello retro gorgeousness!
Now I want to spend all my time on this project.
Oh, right. Thanks for reminding me. I'm here to work on a play. Got it.
But, this is more fun! Working on the play is…well…work.
By the way, that hotel I showed you yesterday?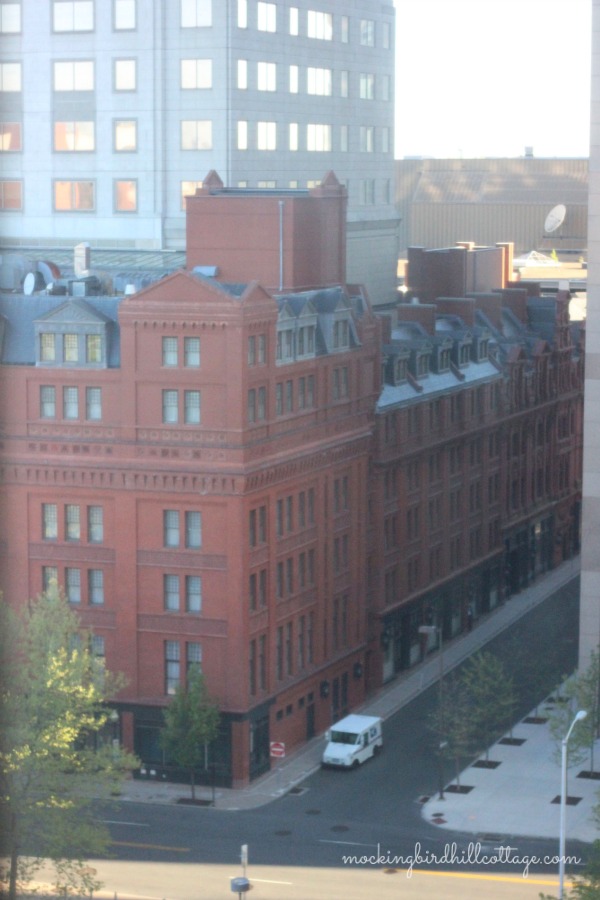 It's huge. It takes up a whole city block. I'm thinking I'd like an apartment on the top floor.
Happy Tuesday.