Seen on my walks around Hartford: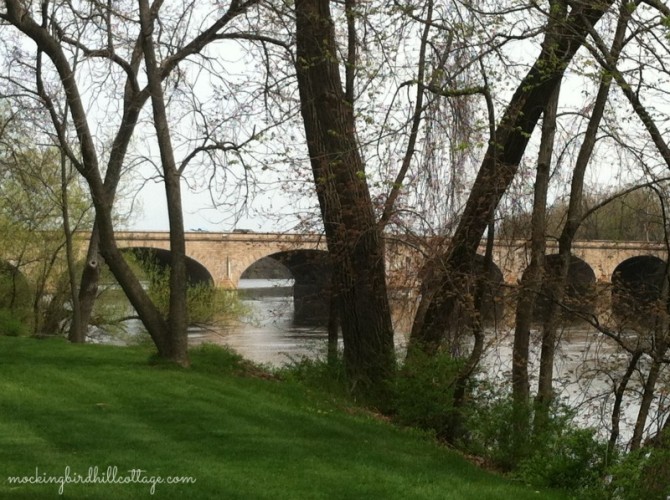 Bridge over the Connecticut River.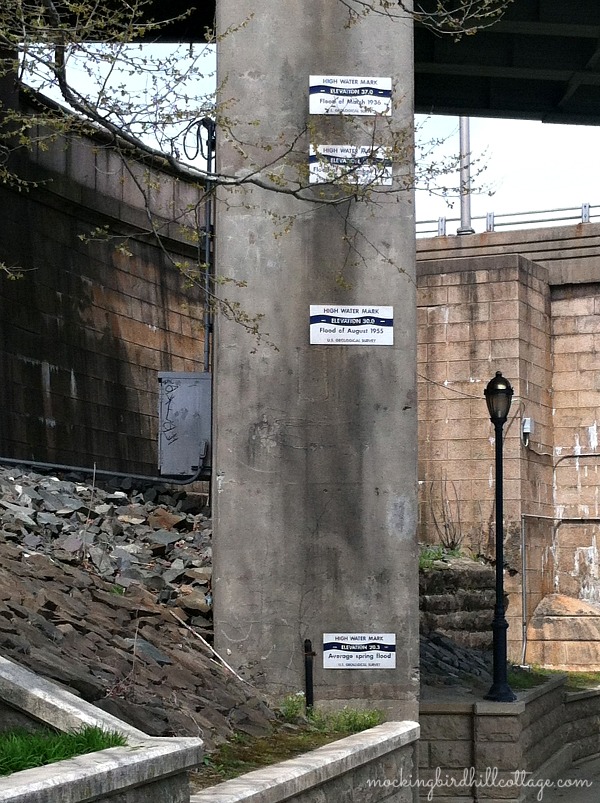 High water marks from floods. The one at the top is truly shocking – during the flood in 1936 the water level rose to 37 feet.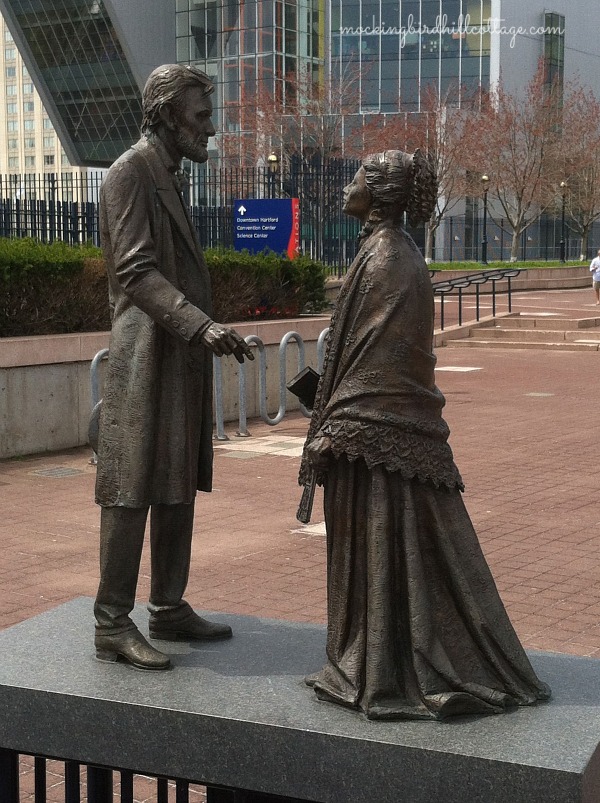 Abraham Lincoln meeting Harriet Beecher Stowe.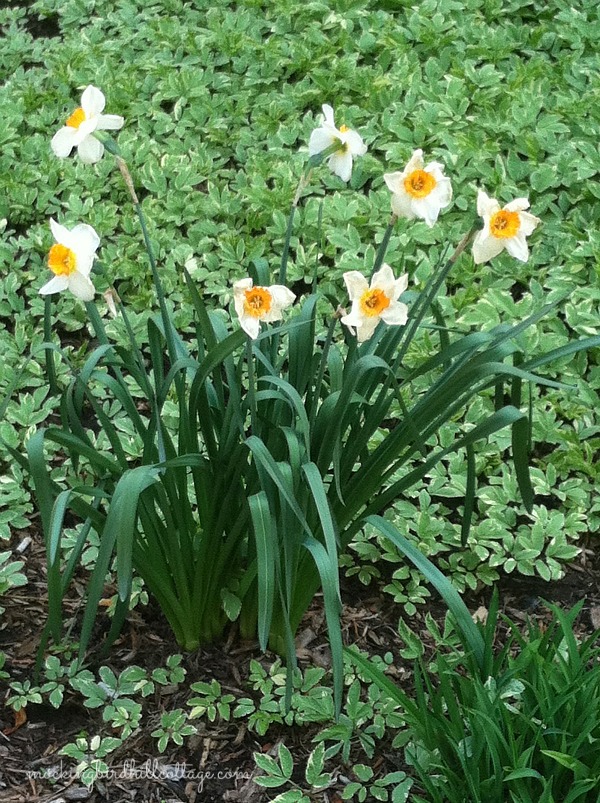 Daffodils.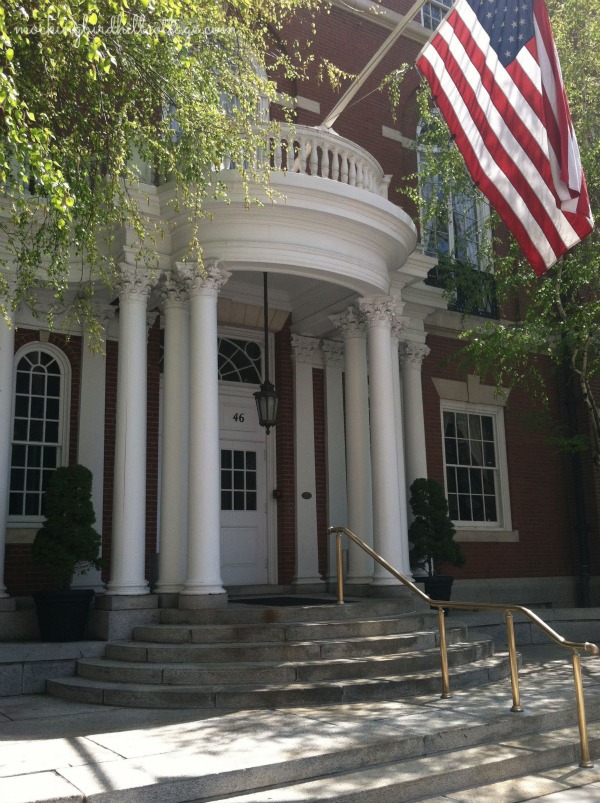 The Hartford Club.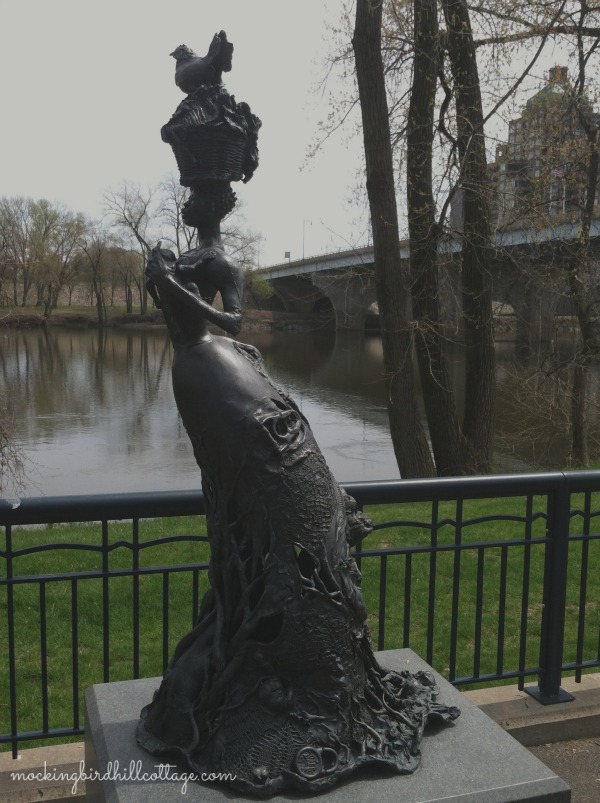 A sculpture on Lincoln Financial Sculpture Walk along the Connecticut River – all the sculptures "reflect the life and values of Abraham Lincoln."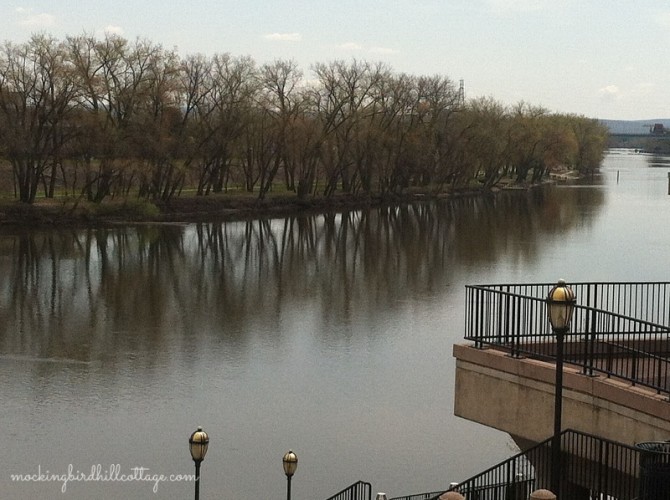 This was taken a couple of weeks ago. Those trees should be full of leaves by now.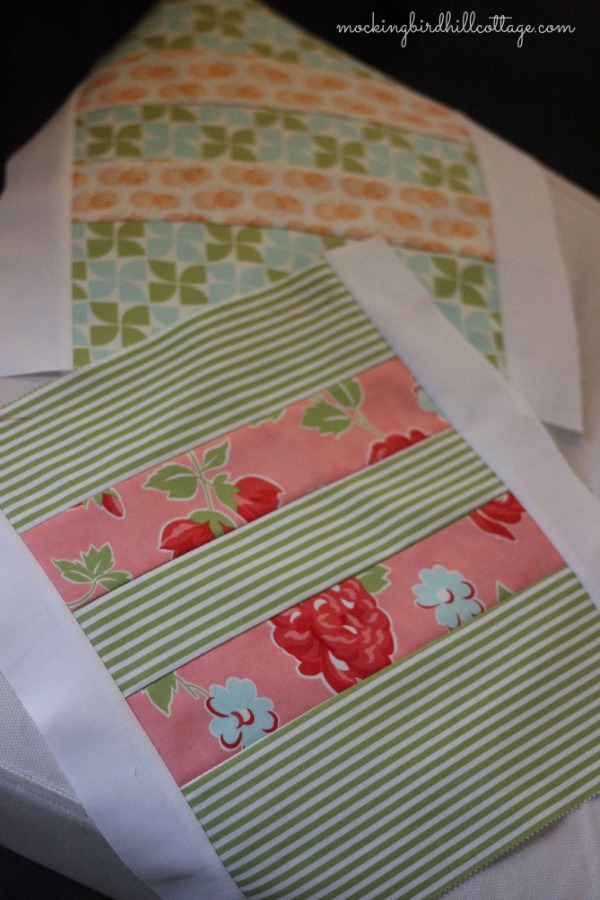 Two more blocks.
Another busy day ahead. I hope you have a fabulous Wednesday.