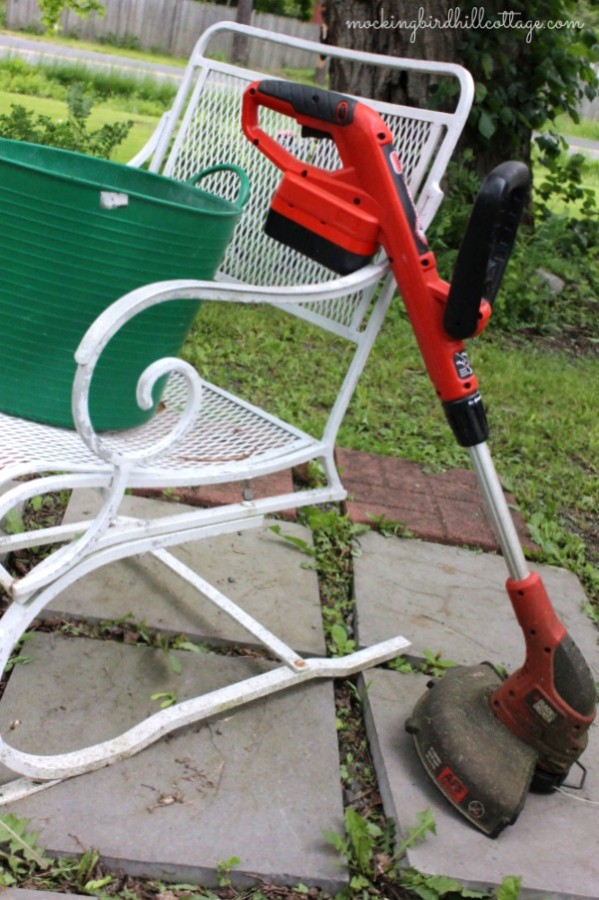 I've been weeding, weed wacking (or is it whacking?), and mowing – and there's so much more to do. I worked outdoors for much of the day yesterday – a very, very windy day, I might add. The property is bursting with that sort of lush green that only happens in the spring. The peony buds are getting fat. I see some buds forming on the rose bushes – but not on my largest rose bush. Hmmm. Most years, there would be more plants blooming at this point, but I'd say we're at least two weeks behind.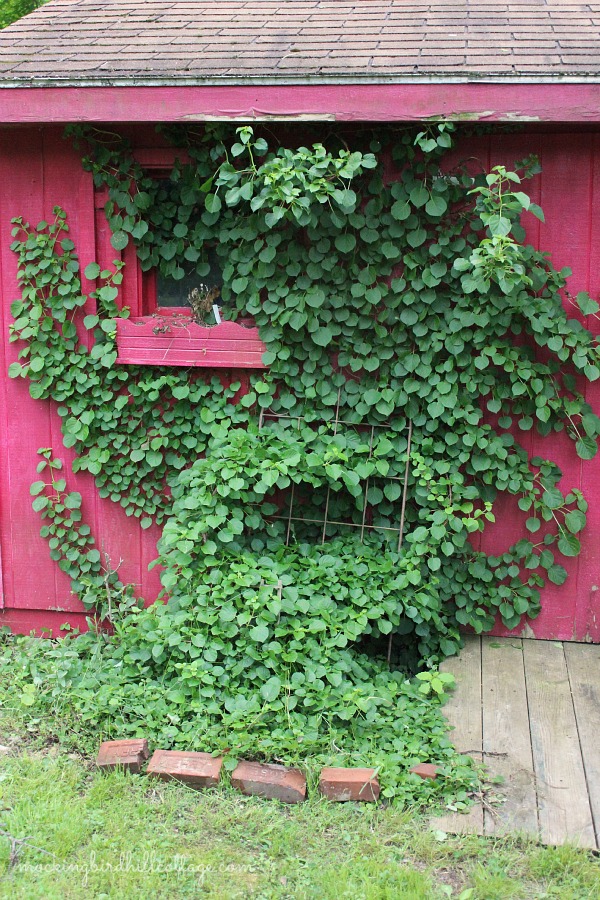 The climbing hydrangea has really taken off this year. Unfortunately, it has never bloomed. Every year I think, 'This will be the year it blooms!' And so far? Nothing.
This is the year that the 17 year cicadas (called magicicada) are emerging. After having lived underground for 17 years, the nymphs emerge from the ground, climb up a tree and eventually leave their exoskeleton behind. As I was tending to the garden, I saw many exoskeletons on the ground – right under our large maple tree.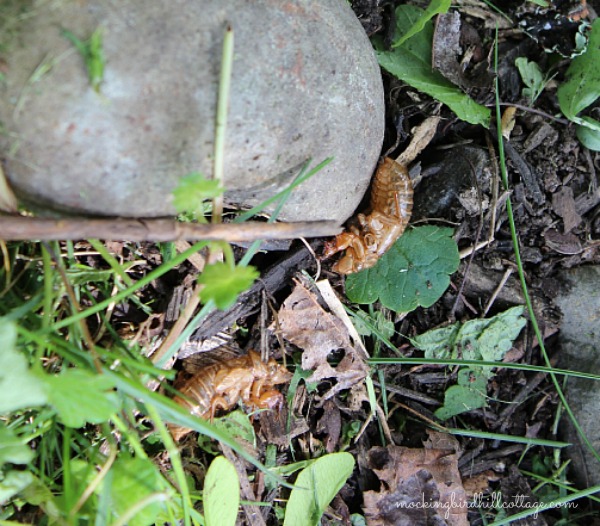 Later, on the porch, I saw this guy: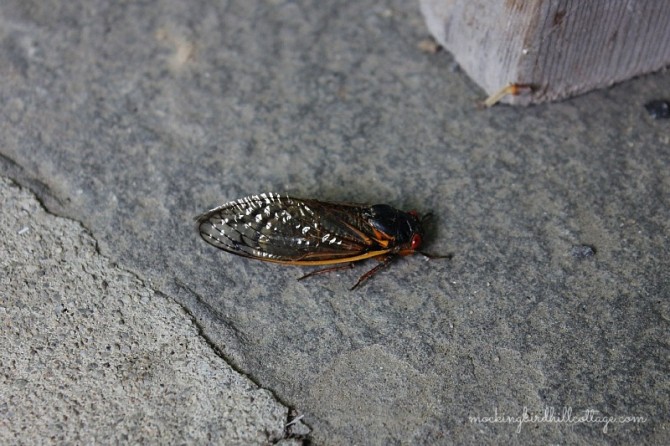 He wasn't moving very much, which leads me to believe he had mated and was nearing the end of his life. You can't see it from this photo, but his wings were truly beautiful. He has big red eyes.
We have cicadas every year, as there are many different species. But these 17 year cicadas are fascinating. Imagine, they live underground for 17 years! And then, like clockwork, they emerge above ground. I'm fascinated by them.
On this Memorial Day, I pray for wars to end. That seems to be the most fitting tribute I can make for those who have lost their lives in service to our country. My father was a soldier and fought in World War II. He has never romanticized war. He knows the terrible toll it can take and has nightmares to this day. I pray for peace.
Happy Monday.