Welcome to A Favorite Thing #42! I love our little weekly gathering; such a wonderful group of people comes together every Friday and Saturday. Thank you so much for taking part.
Let's look at some highlights from last week.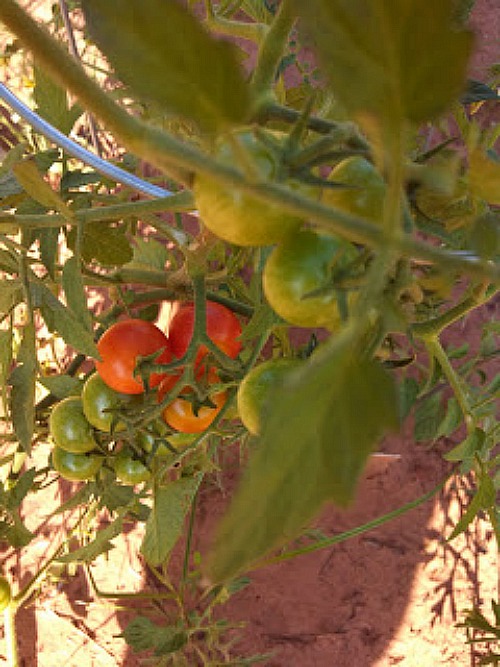 Cottage Making Mommy shared what was blooming around her farm. Those tomatoes are looking pretty tasty.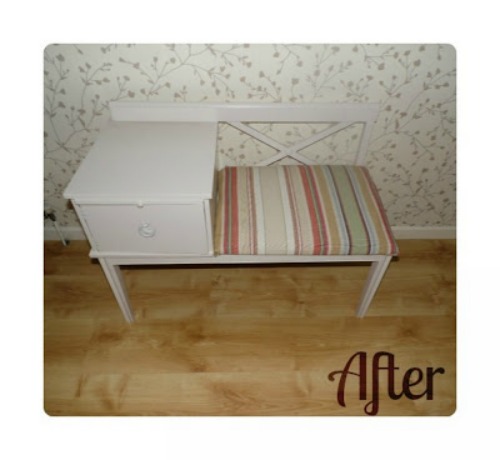 Helen, of And Who Says You Can't, shared her transformation of an old phone table. Go look at her post and see the before – amazing transformation!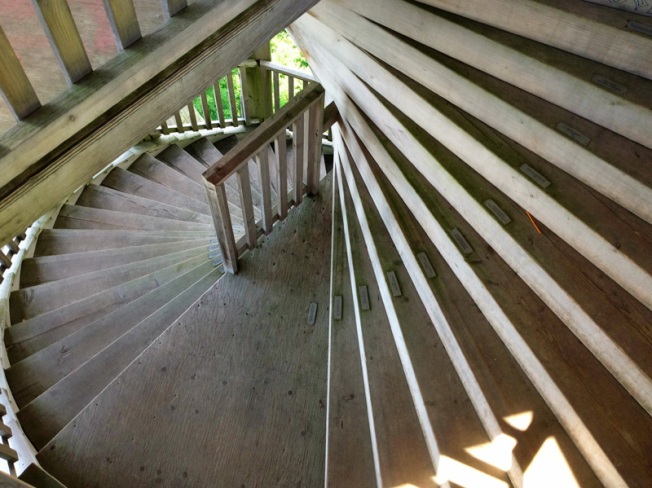 Regula shared the climb she and her husband made up the stairs in this structure – 189 steps – in order to take in an incredible view. My heart is beating way too fast at just the thought of it! If you click on the link, you'll see the view from the top.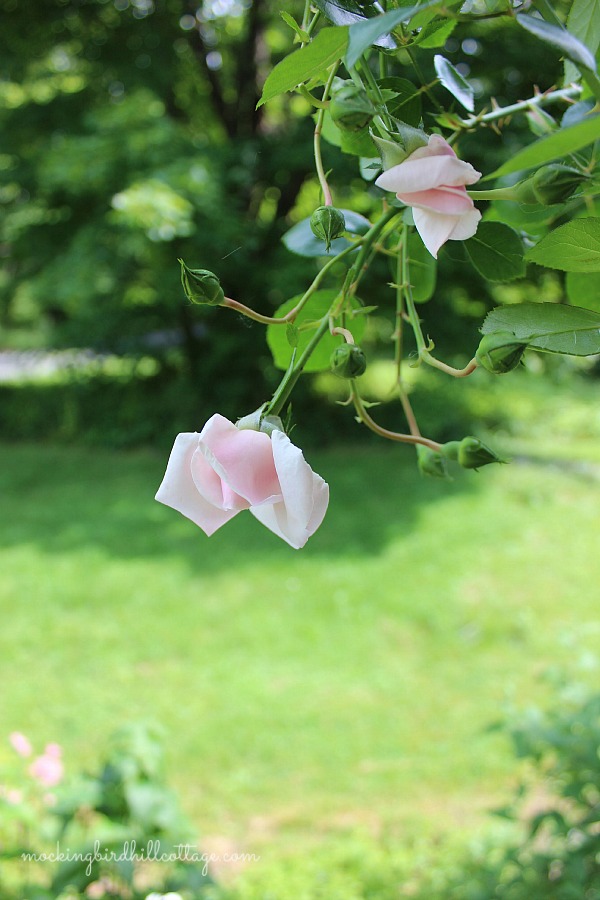 My favorite thing this week? My garden. Gardening. Everything to do with the gardens I have built over the past 7 years here at the cottage. It just may be that nothing makes me happier. Truly. I look around here at our property and our cottage, where there is always something growing and blooming – where there are textures, colors, a thousand different shades of green – and I feel incredible happiness. Earlier today I was saying to Don that I wished I could garden all year round. And I do. But, maybe, just maybe, I appreciate it all the more because of our four seasons. I just know I'm incredibly grateful for finally having my own garden after living in city apartments and rental cottages for most of my life.
Now it's your turn.
You can link up anytime from this evening through Sunday. Make sure you enter the URL of your post. If you're unsure how to do that, just click on your post title after you've published it and copy the information in your browser address window. Come back here, paste the URL into your link entry and there you go! If you have any problems, drop me an email and I'll help you out. Please link back to this blog on your post. That way, those that read your post and are interested in reading more can do so.

One of my concerns about link parties is that the very reason for them has somewhat gone by the wayside. They've become so big and there are so many of them that many bloggers don't take the time to visit any of the other participants. Link parties are a way to meet new bloggers and share with each other and the only way to do that is to visit each other. So, please, take some time to visit everyone over the next few days. No rush. Stop by, introduce yourself, and leave a comment. It's the neighborly thing to do. It's also nice if you leave a comment here, as well.
Have fun, everyone!