I have another book from CICO Books to share with you today. CICO is an imprint of Ryland, Peters & Small, Ltd., based in London, and they have asked me to occasionally review one of their books for you.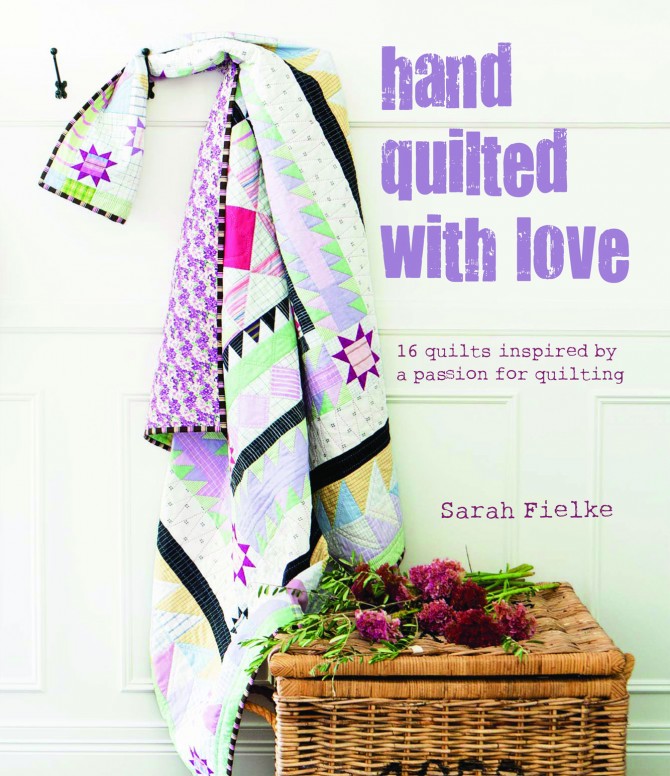 Today I'm reviewing Hand Quilted with Love by Sarah Fielke. I have long been a fan of Sarah's work. One of my favorite books in my personal quilting book library is Material Obsession: Contemporary Quilt Design by Sarah and Kathy Doughty. Sarah is based in Sydney, Australia. She tells us in the Introduction that, unlike her previous books which had a theme, this is a collection of quilts that she had 'been wanting to make for ages.'
There are 16 quilt designs in the books, beautifully photographed from various angles. They range in difficulty from easy to advanced. There's something for everyone here.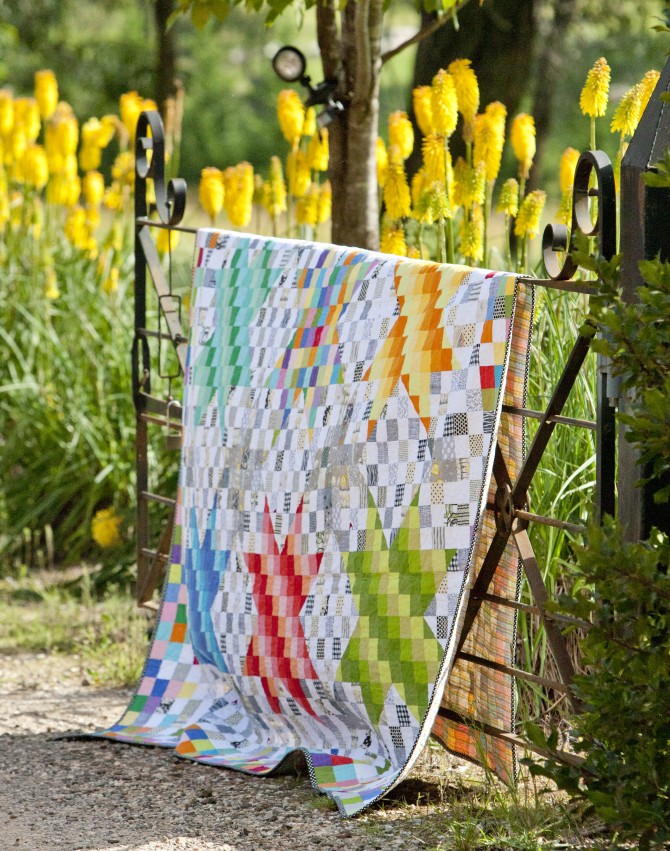 Paint by Numbers (photo courtesy of the publisher)
I love Sarah's use of color and contrast. Everything, from her designs to the choice of fabric for bindings, is a feast for the eyes. These quilts make you smile.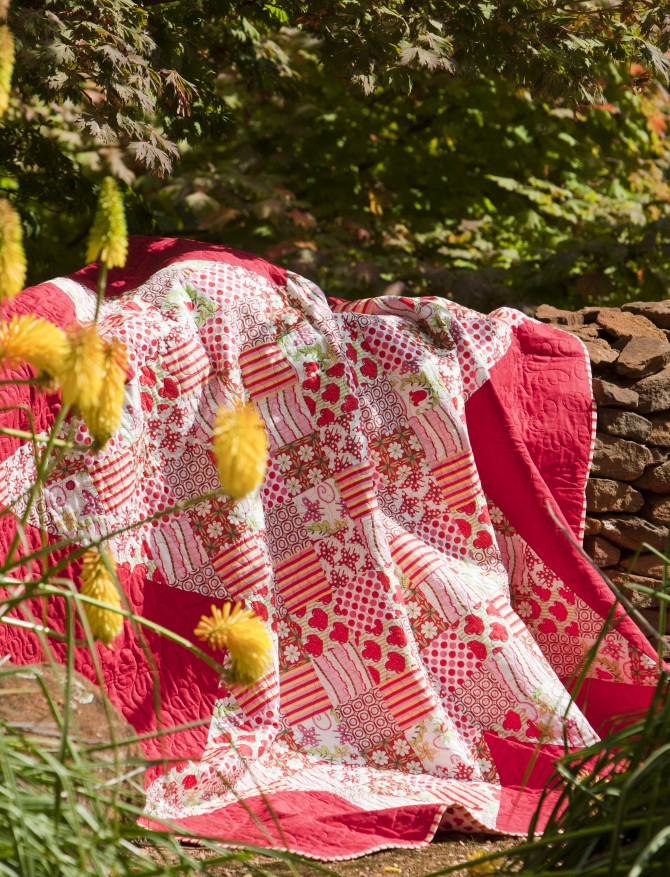 Made in Cherry (photo courtesy of the publisher)
See what I mean? Lovers of red, this one is for you.
Or how about this one?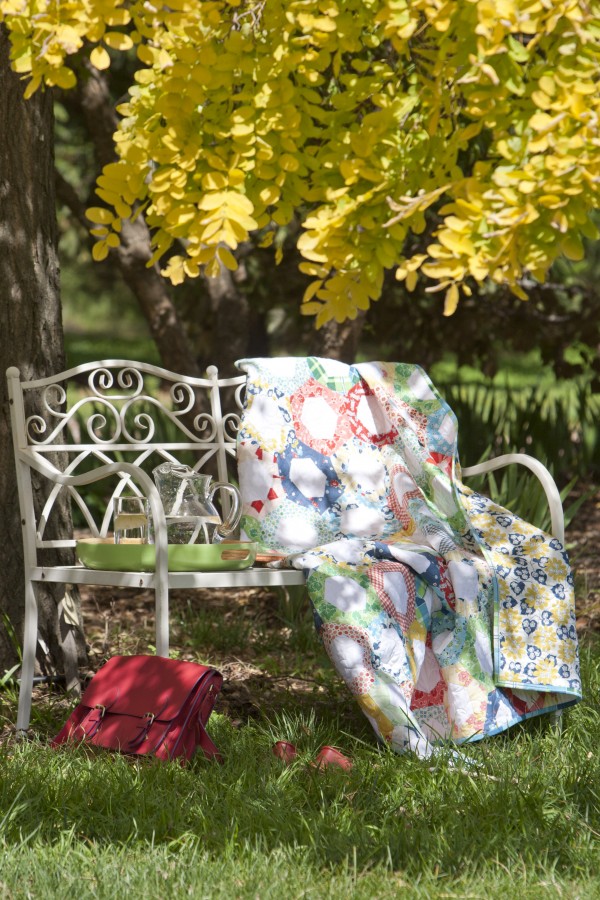 Bangles (photo courtesy of the publisher)
What I love: I have lots of quilting books. So I know what I want and need when following a pattern. As always with a CICO book, the layout is clean, crisp and eye-catching. The directions are easy to read.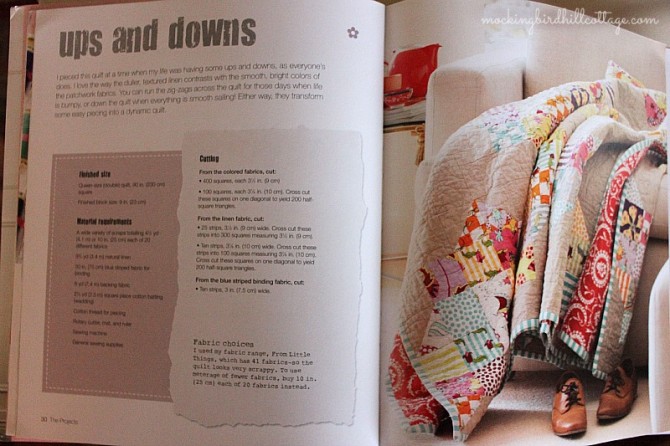 The material requirements are listed in both inches and centimeters. The cutting directions are precise and clearly laid out.
Each quilt is photographed from a distance as well as up close.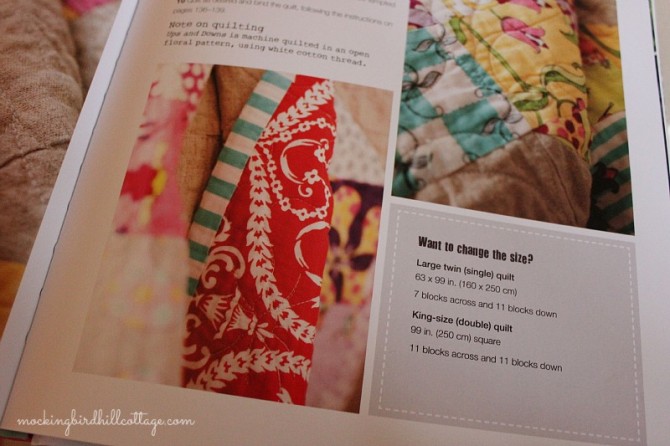 And glory be, there are instructions for changing the quilt size for every quilt design in the book. Rather than counting, measuring and hoping that I've figured it out correctly, there it is, right on the page. Yay!
There are helpful hints throughout the book – tips that will help any quilter; novice or seasoned pro.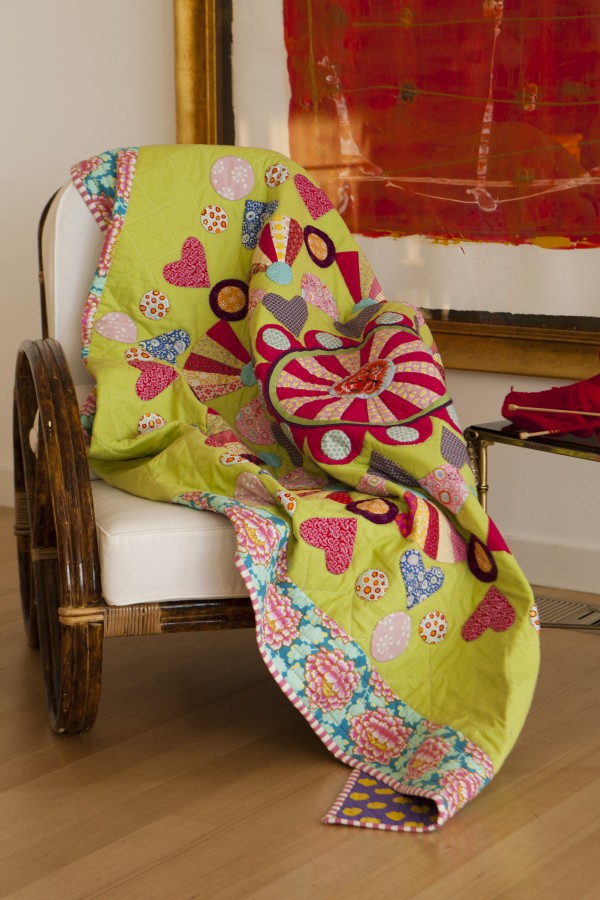 Millefiori (photo courtesy of the publisher)
There are also sections on choosing fabrics, sewing techniques, appliqué, constructing your quilt, quilting, and binding. There is a helpful glossary and a wonderful introduction by the author.
And the quilts are simply wonderful.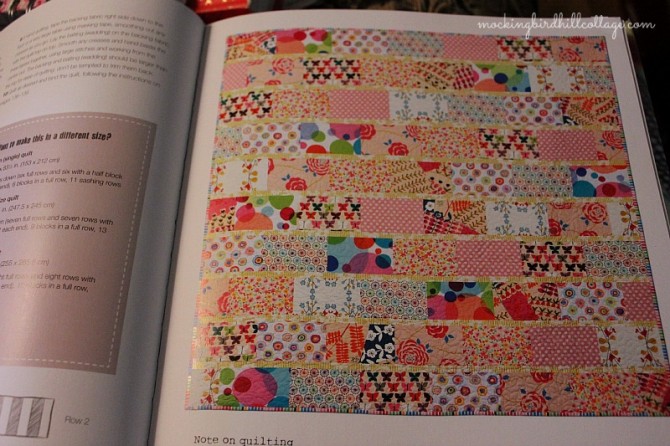 This is one of my personal favorites – Rosewater. I love the simple but powerful graphic design. I find the horizontal placement of strips very striking. Can you tell I want to make it?
Sarah is passionate about making quilts and it shows on every page of this beautiful book. CICO really excels at this kind of book; they know how to make it as user-friendly as possible, all the while providing us with lots of eye candy.
I'll close with my favorite part of Sarah's introduction:
"One more thing. Try new things, be adventurous, and crack your own quilting code. Don't be hung up on whether something is right or wrong, or on whether you are a "modern quilter", a "traditional quilter", or even an "art quilter": just be a QUILTER, be creative and love what you do. It's what I do every day – and I can tell you, I'm a happy girl because of it."
What a breath of fresh air! Just what I needed to hear.
If you love quilting, this book will be a wonderful gift to yourself.
Hand Quilted with Love is published by Cico Books for £19.99/$27.99 and is available through CICO Books. It is also available stateside at your local bookstore and through Amazon.com. (I am not affiliated with any of these links. I receive no money. Just trying to be helpful!)
I'm off to dream a little about future quilting projects!
Happy Monday.