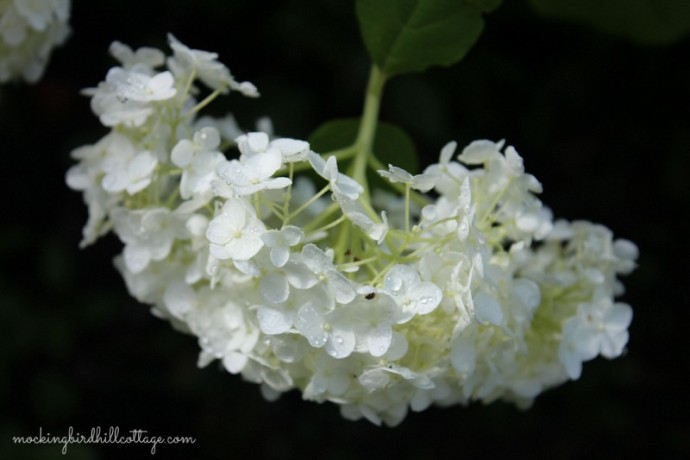 Goodness. What beauty there is in a flower. I watch and observe my flowers all of the time, but seeing them through the lens of a camera is another thing altogether.
Thank you for taking the time to leave your wise, compassionate, loving comments on yesterday's post. And thank you for letting me know it's okay for me to write something like that and post it on this little spot on the web. We're here to help each other and to love each other. When I write something from deep within my heart, whether it's happy or sad or frightened, it not only helps me but it seems to help you. There is a huge comfort in knowing we are not alone. Oftentimes, it's easy to think you are the only one who feels the way you do. But you're not. So I thank you for sharing your wisdom and for being there for me.  I knew you would be, just as sure as I knew the sun would rise and set today and tomorrow. We've tried most everything you suggested – believe me. It ain't easy to find any kind of work when you are our age. Especially around my neck of the woods. I have to believe that the work I am doing is what I'm meant to do. Sometime, I will list all the 'other' jobs I've had in my life. There are many. You'd be impressed.
I will freely admit to a tear or two coming to my eyes as I read through all your comments. You are a gift – all of you. Having this blog has been an amazing experience for me for many reasons, but the chief benefit has been the blessing of your friendship.
Let's have a mini garden update. I managed to snap some pictures in between the rain and thunder that will be with us for the next seven days. Between the impossibly high temperatures/humidity and the rain, I've been feeling cut off from the outdoors. I mowed part of the lawn yesterday in an atmosphere that can only be described as a sauna, just to get outside again. I was a wet noodle at the end of it all.
Some of the bee balm has bloomed.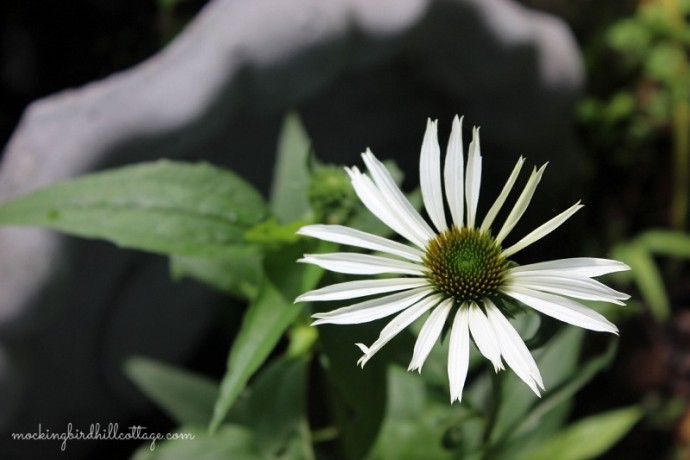 The various white coneflowers that I planted last year have just started blooming.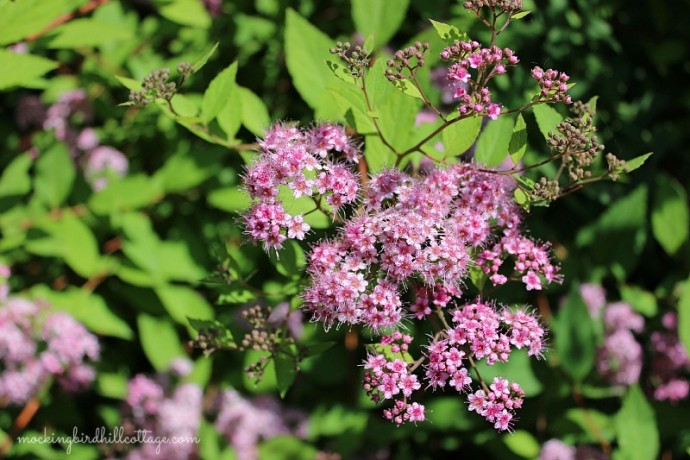 The spirea's first bloom is coming to an end.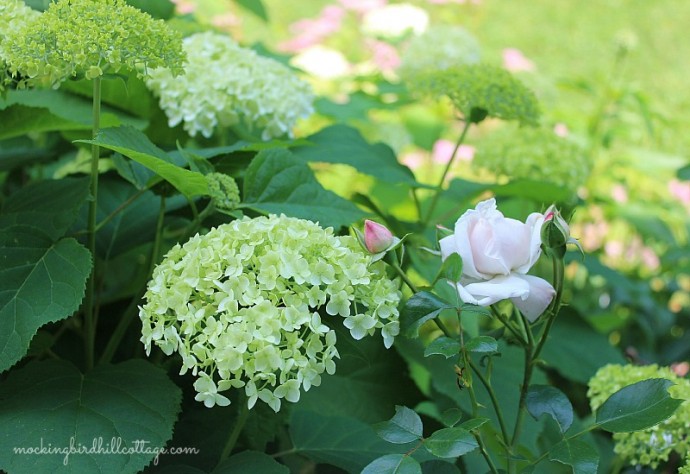 Just plain pretty.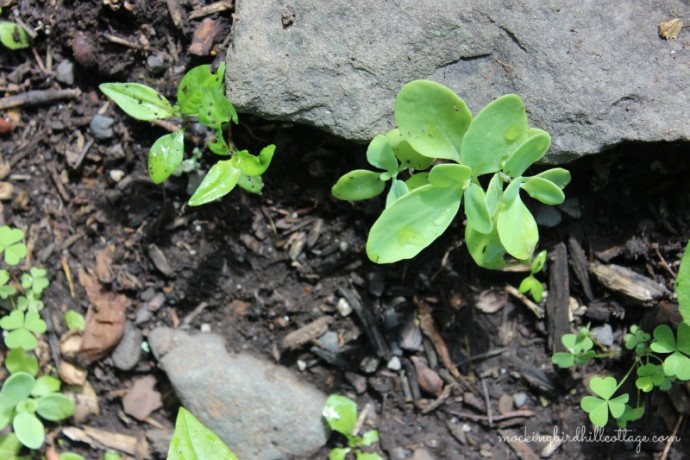 Can Sedum Autumn Joy re-seed? After 8 years here, I'm seeing a few little babies cropping up. There's one in the lower left hand corner of the photo, as well. What a wonderful surprise. Ignore the weeds.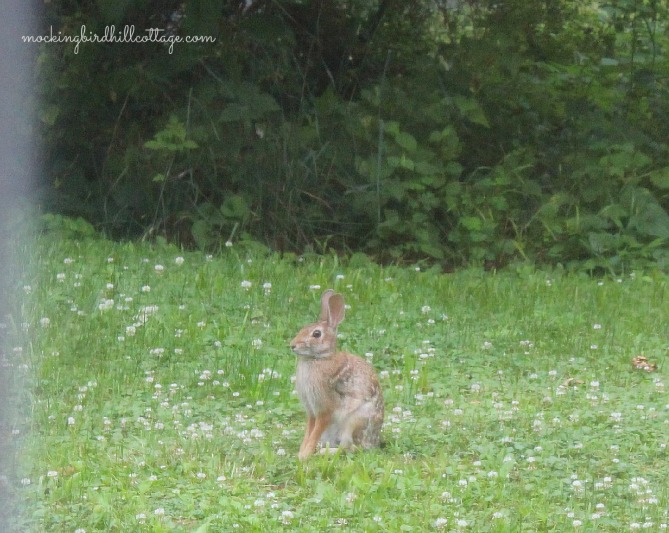 My little buddy. Taken through the kitchen window. He sat in this position for at least ten minutes.
Let me leave you with a couple of reminders. I wrote a book review 2 days ago and I'm giving away a copy of the book. You have until Sunday night to be entered. Just leave a comment on that post.
Remember that Google Reader is no more as of Monday, July 1st. If you read your blogs through Google Reader, you'll need to transfer your feed. There is a lot of information out there as to other readers. I'll leave that to you. I transferred mine to Bloglovin and I'm quite happy with it. You can also follow me on Bloglovin. There is a follow widget on my sidebar.
I'm trying a new font for my post titles. I love this blog design and I'm perfectly happy with it. I just like to change a little something or other every once in a while.
Happy Friday.