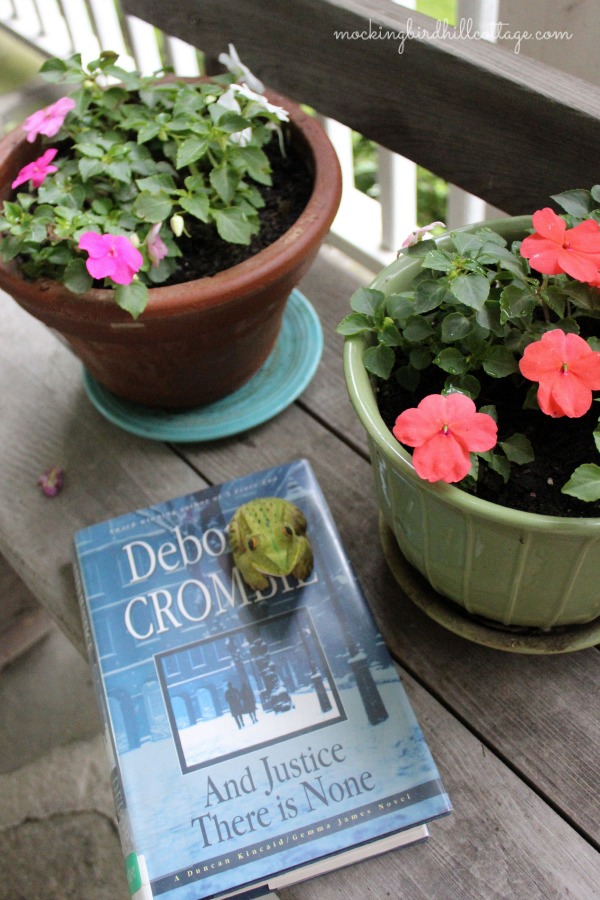 Hello. My name is Claudia and I love to read on the porch.
Let me put that more precisely: I love, love, love to read on the porch.
I've been this way since I was a child. I was one of those kids whose head was always buried in a book. Always. A stack of new-to-me books from the bookmobile was the best thing ever. All the possibilities contained between those covers filled me with joy.
I grew up in a suburb of Detroit, Michigan and we had a porch. Every house in our post-war community of small bungalows had one; some were rather small, like that of our next door neighbor, Linda. Others were fairly sizable, like ours. My family loved to spend time on the porch. We read, we played games, we chatted with our neighbors as they walked by the house. We drank lemonade. On hot summer nights, before we had an air conditioner, we often sought refuge there. We even watched fireworks from our porch.
I liked to read. And I liked the porch. So it only makes sense that some of my fondest memories are of life on that porch, book in hand, head lifted occasionally to say hello to someone passing by, but mostly, head buried in the pages of a book.
If I looked at the house to my right, I might see Karen sitting on her glider reading to one of her children. If I looked to my left, I would see Linda reading.
Linda, who was an elementary school teacher, loved to read. She often made trips to our public library and checked out lots of books, which she would bring home and proceed to read – on her porch. I can see her still, sitting in her aluminum chair, legs propped up on the wrought iron railing. We shared a love of gothic mysteries, those wonderful books by Victoria Holt and Mary Stewart and Phyllis Whitney and a host of other writers. When Linda finished one book, and she read voraciously and quickly, she would pass it on to me. In the years when I couldn't drive yet, I was envious of Linda's ability to drive to the Main Library in our city at any time she pleased. But I also benefitted from those trips because that pile of books she would bring home was for me, too. After we'd both read a book, we would talk about it, often from porch to porch. Our houses were fairly close together, so this was entirely doable.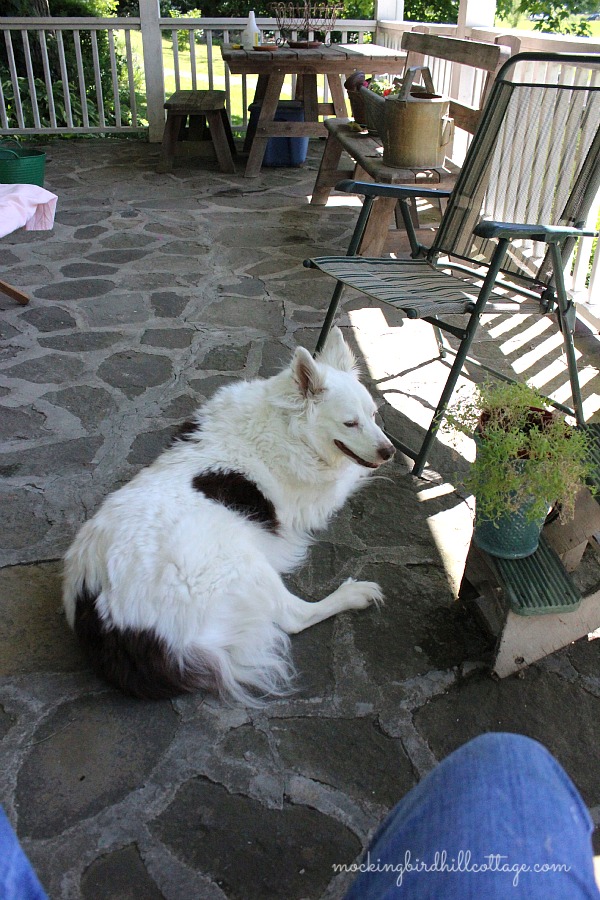 Linda was a great neighbor and I remember her fondly. I babysat for her son Kevin for many years (he was a handful.) Years later, after I had long ago left Michigan behind and my parents had retired to a home in northern Michigan, I was in town for a high school reunion. I had a rental car and decided to drive through the old neighborhood. Something made me stop in front of Linda's house on the off chance she might be home. She was. It was so great to see her again. She happened to be house sitting for the people that lived in our old house, so she grabbed the keys and I got to walk through my childhood home again.
Linda was cool that way. Still is, I imagine. I used to hear the news about Linda through my mother, who kept up a correspondence with friends in the old neighborhood. But now that mom exists in a sort of twilight, I no longer hear about Linda. I think I need to contact her because she's been in my thoughts lately.
After leaving Michigan behind and living in a series of apartments in other cities, I was thrilled when Don and I rented a Craftsman house in San Diego that had a porch. Oh, heaven. I felt like someone who had been stranded in the desert and had finally found an oasis. Loved that porch. Loved reading there.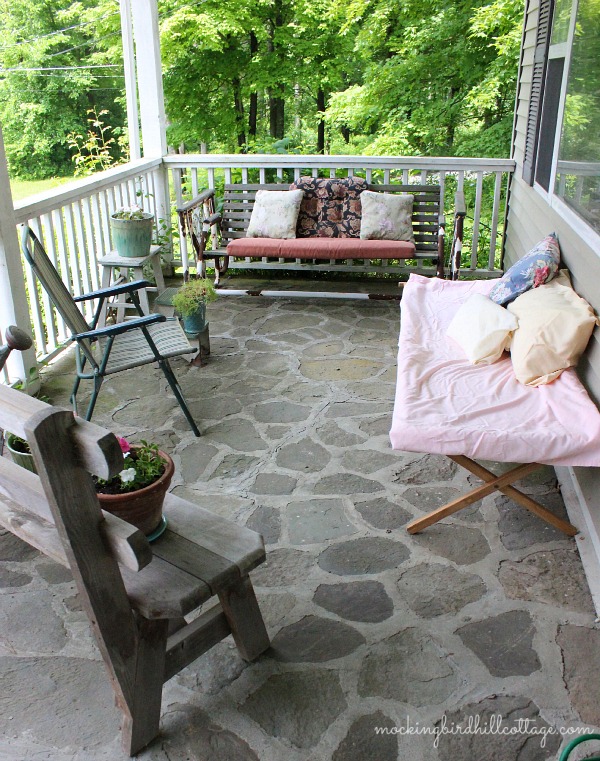 But this porch, with its bluestone floor and a rusty old glider that rocks gently while I read, this is the best yet. Because not only is it beautiful, it is surrounded by gardens I have planted, by a huge old maple that gracefully spreads its branches over the gardens and lawn. It's not my parent's porch. It's ours.
This time of year especially, before it gets too hot and muggy, is the best time to grab a book and mosey on out to the porch. I sit and read for a while, look up at the gardens, watch the cyclists ride by, tuck back into the book, take a picture….I while away the hours there. I've done a lot of that lately.
What could be better than losing yourself in a book and being transported to another world, all the while feeling the fresh air on your face, catching the scent of roses on the breeze, with a sweet little doggie at your feet?
Do you read on a porch? Or a patio? On a dock by a lake? Or, glory be, in a hammock?
Happy Tuesday,