Don't you love talking books and book recommendations? There were such great comments and suggestions on yesterday's post. Thanks so much!
I walked down to the mailbox the other day and saw something on the ground. As I looked more closely, I saw this: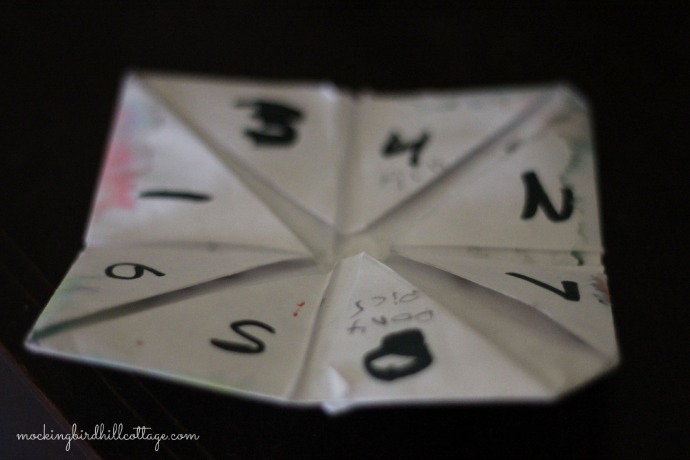 I couldn't quite believe my eyes. Do you remember these? You fold the paper over and over until you get this, stick your fingers inside and hold it like this: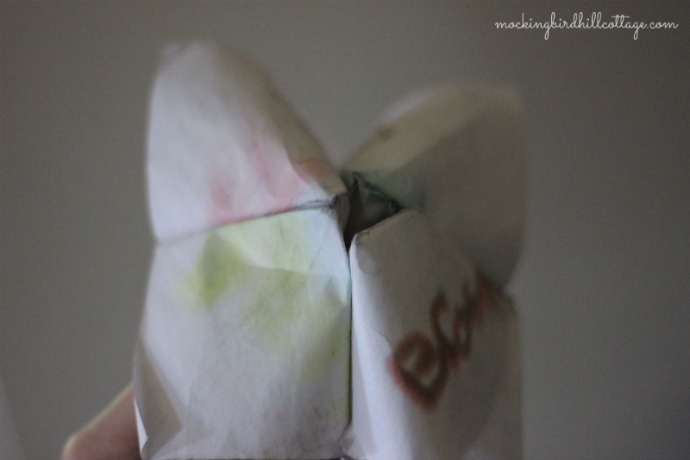 Then you move it into this configuration: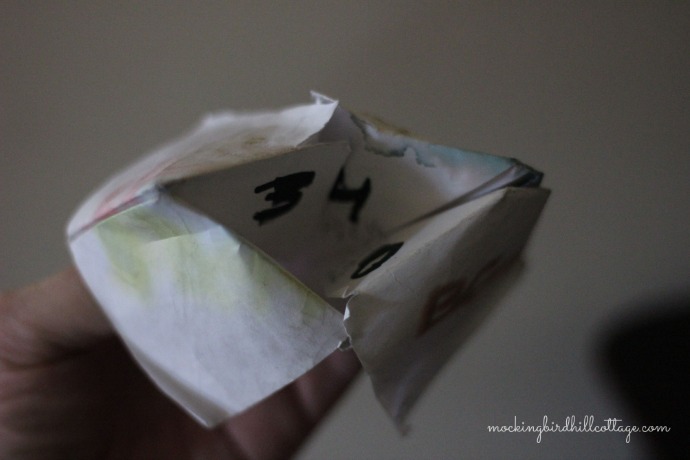 I can't quite remember how you end up having to pick one number or the other, but after you choose a number, you lift it up and your fortune is told.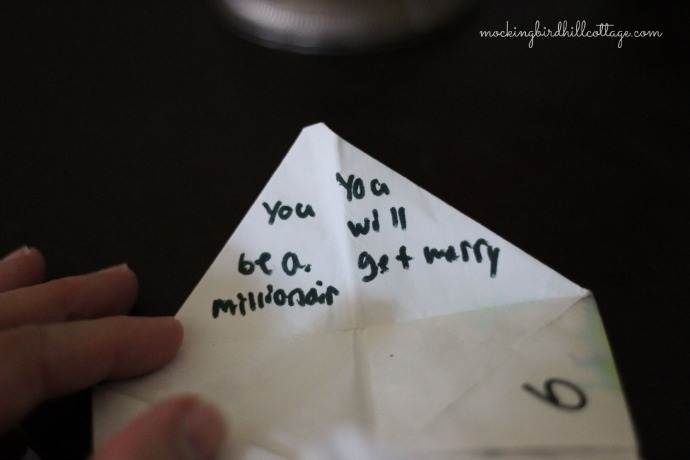 Nice dreams.
Still working on tenses, I see. The teacher in me wants to add a little red e at the end of 'millionair.'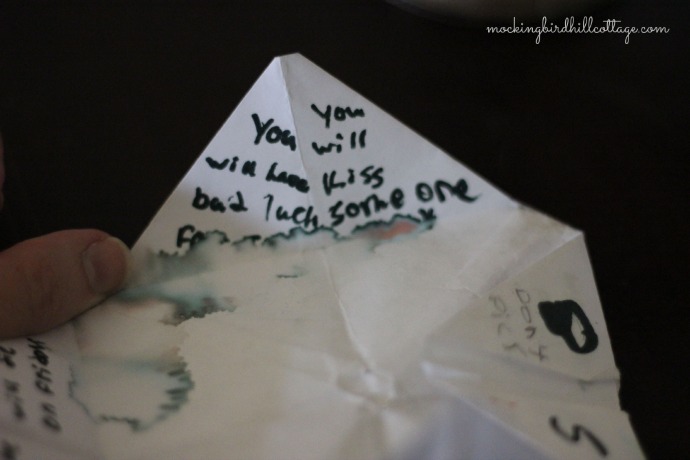 Bad luck. Oooh – you'll kiss a boy! Note the Don't pick written in pencil on the number eight slot. There's also a number that has Pick written on it.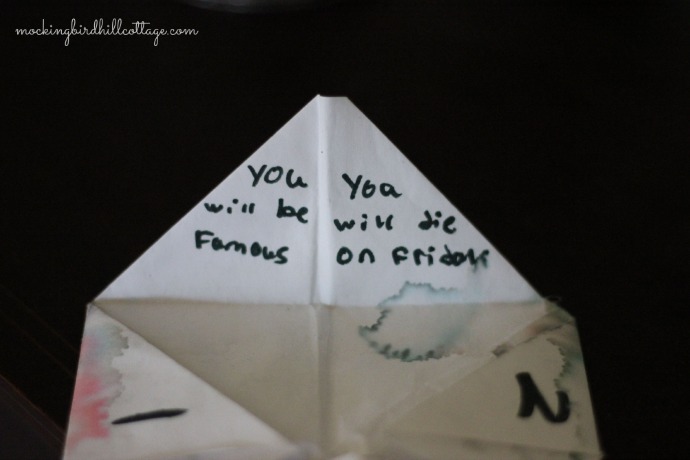 A tad ghoulish, don't you think?
I was immediately plunged back in time to elementary school, when we young girls made fortune tellers exactly like these. I find it comforting that girls still do this sort of thing. In this computer-driven, high tech world, young girls still pull out a piece of paper and fold it over and over, writing down numbers and fortunes. It's as if I saw some young kids playing Jacks. Or jumping rope.
Sigh.
Young girl, I'm sorry you lost your fortune teller, but I'm happy you lost it right near my mailbox.
I've been trying to get Scout to 'pounce' on cue so I could make a little movie of it on my iPhone. That girl! The minute I hold up the phone, she refuses to pounce. I did manage to grab one quick pounce, which you'll see at the very start of this little video. Don't blink.
Trying to get Scoutie to pounce from Claudia Hill on Vimeo.
Happy Monday.