How about this beauty?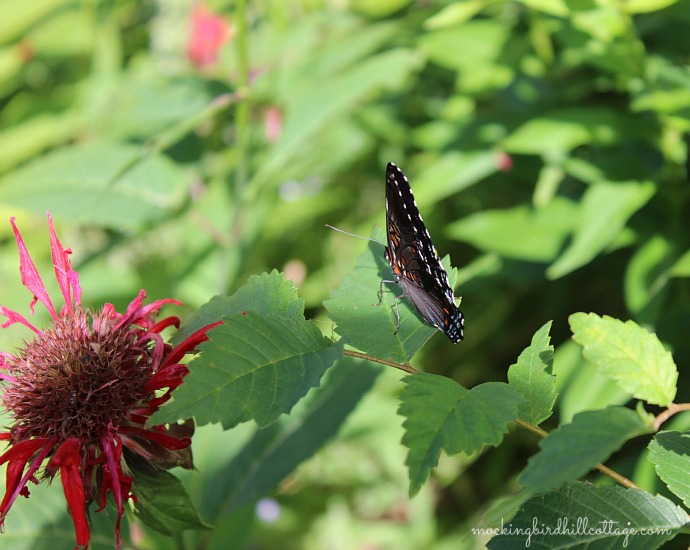 I watched her fly in a circle around me and I stayed very still, hoping she would land somewhere. She did.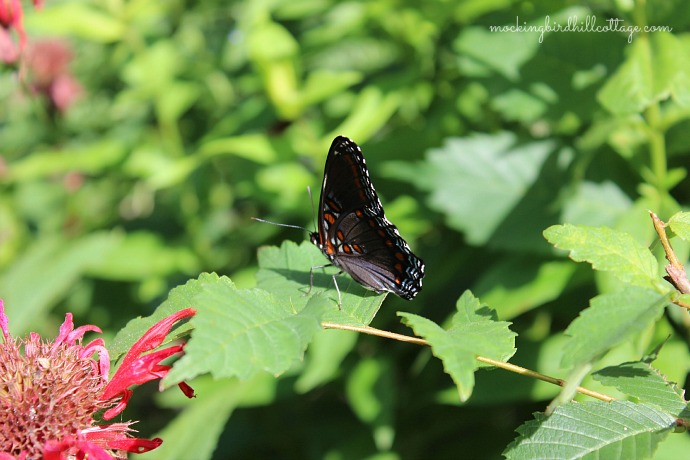 Come on…open your wings.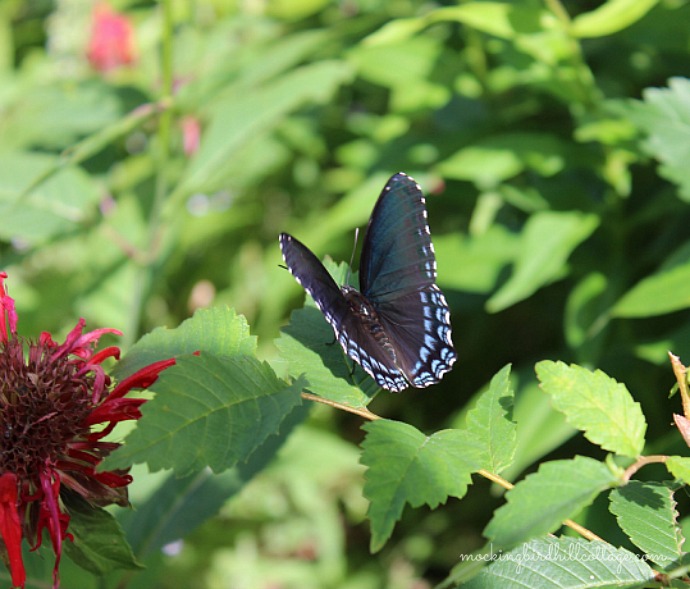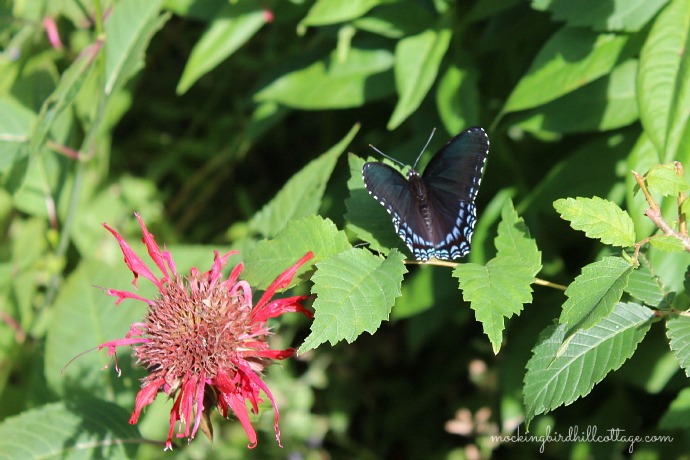 Oh my! What an exotic beauty.
Of course I looked her up. She's a Red-Spotted Purple Butterfly (limenitus arthemis astyanax.) 
She's a member of the Brush-Footed Butterfly family and she likes Lantana (we have that here) Common Milkweed (check) and Butterfly Bush (check, again.)
I'm so glad I got to see her!
I'm in Manhattan today, working as the text coach for a production of Much Ado About Nothing. But leave a comment, if you are so inclined. I miss you guys!
Happy Saturday.